Relocation is a process that is full of difficult, and quite stressful, processes. Nonetheless, just because these processes are hard, does not mean that we should just give up on them. After all, regardless of how hard it is, you still have to move, right? Well, lucky for you, there are much better and easier ways to deal with this. Even if you lack experience with relocations. Namely, one of the best, and easiest, ways to tackle the relocation process is to hire a professional moving company, like moving companies DC area. Professional movers can offer various services that can make the relocation process much easier for you. Because of that, today we discuss all of the pros and cons of hiring professional packers in DC area. By doing so, we hope to bring you a step closer to a better understanding of how you should approach the process.
Hiring professional packers in DC area – Everything you need to know about it
As we were saying – relocations are a process that will require your utmost attention. Everything less than that will probably result in financial losses, unwanted stress, and much more. Hence, the key to a successful relocation is organization. No matter how difficult the process might seem, organizing it from start to finish will make it much easier.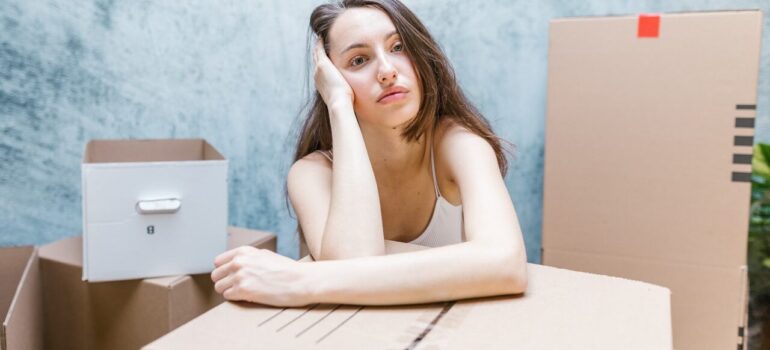 To organize everything might not seem like something difficult to someone with experience in relocations. However, those that lack this experience might find it to be overwhelming. We do not blame you. Organizing the entire relocation process on your own will most likely be overwhelming. If this is something you think you will encounter, here are some tips for getting organized. Hiring professional movers will take a lot of weight off your chest, but will cost you more. Let us talk about it.
Do you really need professional packers for this?
In hindsight, you might think that you can handle everything on your own. However, it is easy to think that when you complete the project. Generally speaking, professional packers are going to be a great way to lower the amount of work you have to do, as well as the time you need to do it. Professional moving companies, like long distance movers DC can offer various different services that will make the process a lot easier. Hence, there is no real reason as to why you should not use this to your advantage. Unlike when you do it yourself, professional moving companies will arrive with crews that specialize in certain areas. Therefore, if you opt for packing services, you will receive a packing crew that will ensure you safely relocate your belongings. The conclusion – you do not need packers if you organized everything, but they are surely quite helpful.
The pros of hiring packers to help you relocate
Time-saving
Reducing stress
You will be provided with adequate moving/packing supplies
Utilizing the experience of professional packers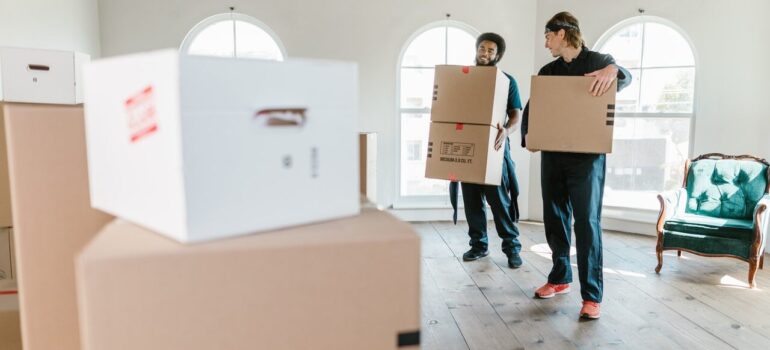 Although it might seem that relying on strangers to safely pack your items is dangerous, hiring professional packers in DC area, that are a part of a larger, professional, and reliable moving company is always a bonus. If you lack the experience, the packers can take over and help you learn more. In addition, you can work with them to learn the ins and outs of the process. That way, you can gather the knowledge to approach the process much easier the next time it happens. It should not matter whether you need the services of office movers DC, or residential movers, you should utilize the packing crew to ensure the safety of your items. Damage-proofing will be the easiest when in hands of professionals.
The cons of hiring professional packers in DC area
Can be quite costly
You lose control over that part of the process
Allowing strangers to handle your items
Might actually require a form of supervision from you
In hindsight, there are a lot more advantages to this than disadvantages. However, this does not mean that you should neglect the negative sides of the process. For instance, money is the biggest thing you need to think about when moving. Of course, money and time. Now, money determines how fast you do this. So, if you take care of your finances, you can make the most out of this process. Make sure you talk to local movers DC before you decide to hire their services. Ensure that you will be able to finance everything and ensure that this goes smoothly. Having others pack will leave you with less control over the process. Consequently, it will require more supervision from you.
So, should you hire packers or not?
Honestly, this will mostly depend on the situation you are in. If you are low on money, this might not be a good option. On the other hand, if you have finances, hiring professional packers in DC area will always be helpful to the process.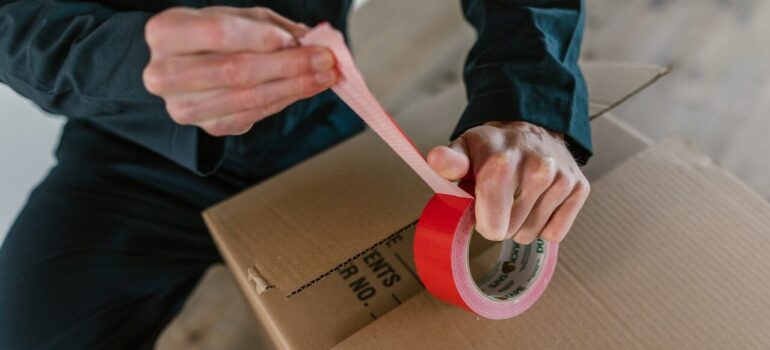 Generally speaking, the best solution would be to write down all of the pros and cons and compare them. That way, you will know whether you can pay for moving services DC and how the process will go further. Moving is all about planning, organizing, and calculating, so make sure you do all three. Professional moving companies, along with their services, can speed up your moving process by a margin. Hence, you will most likely benefit from such a deal.