Moving is difficult, no matter how many times you do it. People that are part of the military move many times during their service. For military families, the moving industry has come up with a special kind of service made for their needs. Moving companies DC area can help you move from station to station, no matter how often this happens. But how are you supposed to find them in the sea of movers advertised? We will give you a few tips on how to facilitate the process of finding military movers near you.
How are you supposed to find military movers near you?
The majority of movers you can find only do regular moves, while only the best of the best moving companies Washington offer military services. And since they are so rare, how can you find military movers near you? Apart from that, you need to ensure that they are licensed, insured, reputable and good. The best way to do this is not necessarily the easiest, but the invested effort will give you a good moving experience. Some of the things you should do to succeed are:
Start your search online
Ask around for some advice

Only look for movers that are insured
Start by searching online
Finding things and information that we need from the comfort of our homes is a good side of the developed technology we have now. Whenever you need something, you will likely check online first. Movers are no different. Many reputable moving companies like some long distance movers Washington DC have their websites for advertising their services. If a company offers military moving services, it will usually be listed as a separate service that they offer. Many movers offer discounts for military moves, which makes sense. Military families move very often, so they would spend a fortune on moving. So, they either get discounts or their duty station pays for their move. The bad side of looking for what you need online is that you won't know what's true and what's false, so take care. But a mover with their website and USDOT number is always a good choice.
Ask around
A person who is in the military likely has friends with the same job. This means that the friends are also moving often, so they are experienced with the trends in the moving industry. Getting a recommendation from someone you trust is the safest way to find movers. They won't have any interest in giving you a bad recommendation, so ask away. Whatever questions you might have about your upcoming move, you should ask both your friends and your potential military movers. They will be more than happy to answer your questions.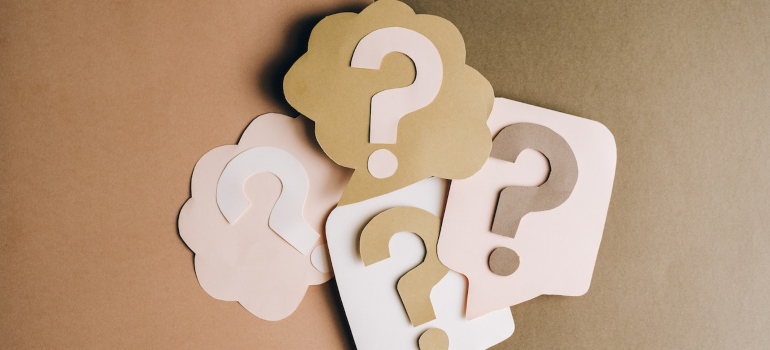 Conclusion on how to find military movers near you
Finding military movers near you will take time. Every step of the moving preparation process needs time, so you should start as early as a few months in advance. But since last-minute moves happen often, you will have to work with the amount of time that you are given. Asking for help from friends is always a good option. Good luck with your move!