When you decide that you want to move, packing will be the part to worry about the most. It is a repetitive, time-consuming task that will leave you with a pile of similar-looking boxes. While you will just want to get it over with, you should think about your future self. Unless you hire some moving companies DC area, you will be the one unpacking them. If you have a big pile of boxes that look the same, you won't know where to start, and you won't have the motivation to do it. But putting in a little bit of effort will keep your moving boxes organized and save you a lot of time.
How can you keep your moving boxes organized?
While packing, you will know what every box contains. But once you close them, the only difference between them will be their size and weight. It might help, but you won't know what each box contains if you have more than 50 boxes. If this is your case, you shouldn't hesitate to hire some residential movers in Washington DC. All these boxes need to be carried, which we don't recommend doing alone. So if you want to keep your moving boxes organized and speed up the whole process, you should:
Label the boxes
Divide them into sections after packing
Use the color-coded system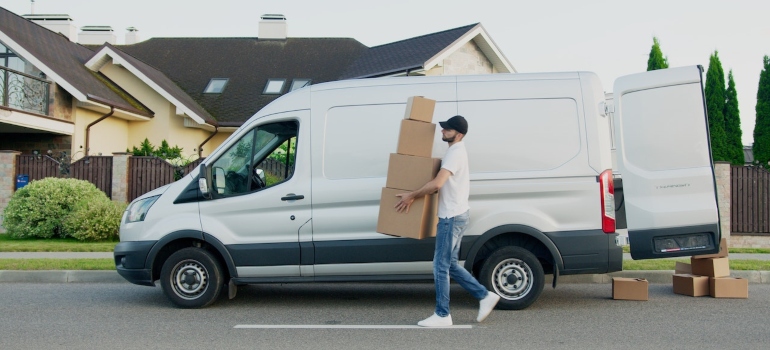 Label the boxes
Labels are the easiest, fastest way to keep track of your boxes. They are very underrated and often forgotten about. But once you don't know what is where you will regret diminishing their importance. A few seconds added to each box packing will be a lifesaver. Simply writing what is inside the box will do the trick, but it is only for small boxes that contain one thing. Labels can be written directly on the box, but if you want to sell them, it might be a good idea to not do this. Some moving helpers Washington DC always advise to print out labels on waterproof materials. You never know how the weather will be during your move, so it will be better to be prepared.
Divide them into sections after packing
If you are packing using the room-by-room approach, you should also divide the boxes upon finishing. If you are packing the bedroom first, for example, when you finish you should separate those boxes and pack them together in the moving van of some long distance movers DC. Do this for all boxes and inform your moved about the method that you are using and instruct them to carry each box in the right room.
Color-coded system
If you are moving with kids, you will for sure get some colors on your boxes. Make good use of color and use it to organize yourself. Dedicate one color to each room, blue for the bathroom for example. If you are using this approach, inform your moving helpers about it or it will all be in vain.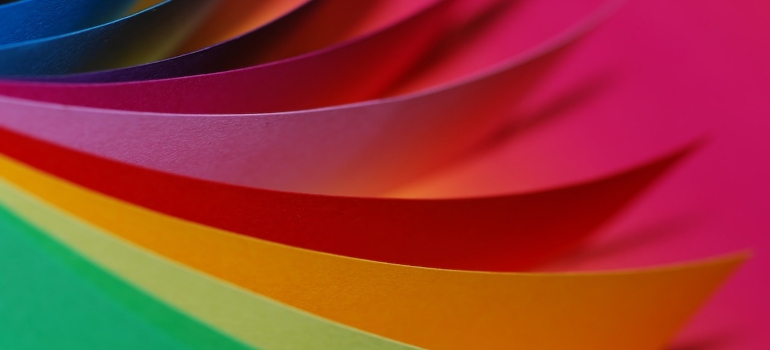 Conclusion on how to keep your moving boxes organized
Your moving boxes will be something that you will want to finish with as soon as possible. If you keep your moving boxes organized, you will also stay organized while unpacking. This will help you do it faster, so that you can relax. We wish you good luck!