Whether you have just decided to move to Alexandria or feel like your home needs a bit of sprucing up, having some interior ideas might help you. First of all, if you have already moved to Virginia – congratulations. If you are just about to start packing for your relocation, don't worry. It is never too soon to think about what your new home's interior will look like. With A2B Moving and Storage, your move will be finished in no time, and it will go smoothly and without any obstacles. After that, redecorating your home is the next step. To help you make that too easier on you, we made a simple guide to interior design trends in Alexandria in 2022. While you don't need to follow all trends blindly, it might help incorporate a trend here or there to give your home a modern feel.
Why should you think about including some interior design trends in Alexandria in 2022?
If we can say that the Covid-19 pandemic brought any good changes into our lives, it is the fact that people started spending more time at home. That led to increased creativity and productivity when it comes to design and DIY projects. Now, when our lives have finally been going back to normal, local movers Northern VA have a lot of work to do. This is because people have constantly been moving to better homes or changing the interior of their homes to match the new, creative trends in Northern Virginia. And if the interior decorators know anything, it is that the overall feel and look of your home significantly impact your overall well-being. So, why not try and make your home a better space for yourself?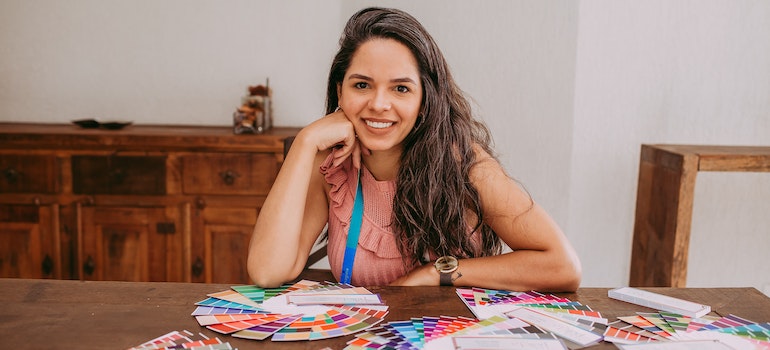 Not only has the pandemic changed how much time we spend at home, but it has changed our overall perspective and needs. Since the pandemic started, more and more people have been working from home. Naturally, many are trying to find ways to incorporate home offices into their living spaces. On the other hand, you may want to redecorate your home to make it feel newer or more like a happy and safe space. Either way, redecoration, and renovation have many benefits, from practical to aesthetic ones. Get ready for the out with old and in with the new mindset by using storage Alexandria VA, for your old furniture while you are redecorating your home. So, let's just dive into Alexandria's most popular interior design trends.
Interior design trends in Northern Virginia
So, what is new when it comes to interior design trends in 2022? As we said, external factors impact a lot of what the trend will be. This year, the most popular trend include:
Maximalist,
Botanical,
Modern Farmhouse style,
Eco Chic,
Cottagecore,
Retro style,
and practical spaces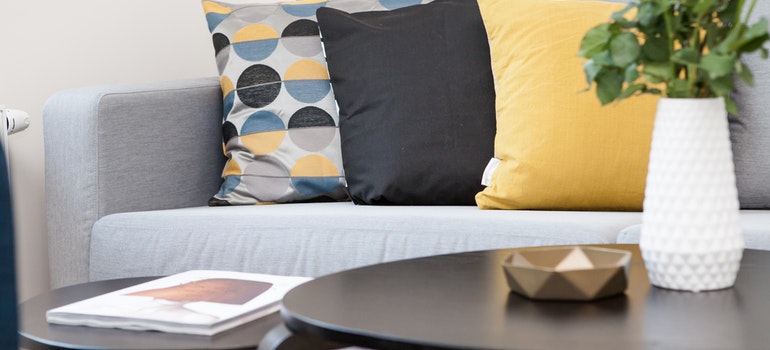 Being one of Virginia's most charming and vibrant cities, Alexandria catches up with all the most important and popular changes, even when it comes to the looks of the houses. Yours is just to get some ideas, and movers Virginia will help you relocate all the materials and furniture you need. Your new home in Alexandria will be as modern and cozy as possible.
Maximalist design trend
One of the most popular, if not the most used, interior design styles in Alexandria in 2022 is the Maximalist design trend. What is interesting about this trend is that it has it all. This is one of the most convenient styles if you want to be different and show your creativity. How is that possible? Well, this style allows you to combine everything that crosses your mind. You can mix and match whatever you like from different colors and patterns. Maximalism encourages eclectic and over-the-top styles and pieces.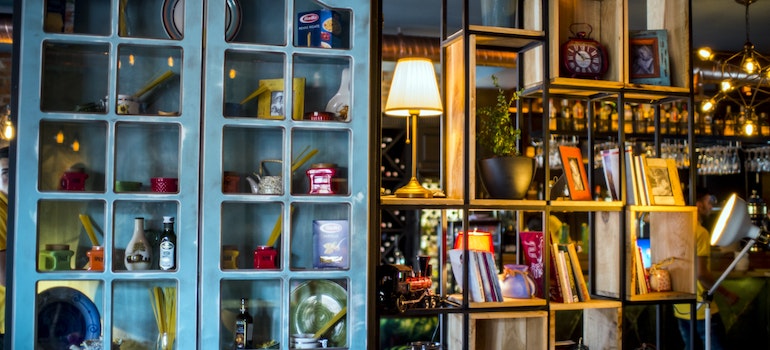 You don't have to go strong from the beginning if you are not bold enough. Your home walls don't have to be painted in different colors or have different designs and patterns. For a start, try having different mismatched chairs in the kitchen. Or, have different patterned pillows on your sofa, with bright colors and made of different textures. One way you can also go about this style is to find a centerpiece that draws focus and enhances it with lots of complimentary but loud details. For example, if you own a piano after it's been moved with the assistance piano movers Northern Virginia, you can use that as a focus and add maximalist details like colorful seats, floors, and walls around the piano.
Botanical is another interior design trend in Alexandria
The best thing about the Botanical design trend is that it is easily combined with any of the other styles. Bringing nature into your home is always recommendable and refreshing; it always looks nice. Also, there are plenty of possibilities and options. Yours is just to choose. Do you want huge tree plants that the best movers Alexandria VA will help you transfer to your new home? Maybe you want to have fresh flowers every day? Why not do both? Even decorative plants that are made of plastic will do the job. It will help you achieve a more peaceful home and, according to scientists, will improve your mood. Also, plants are great at purifying the air in your home, making it healthier to live in.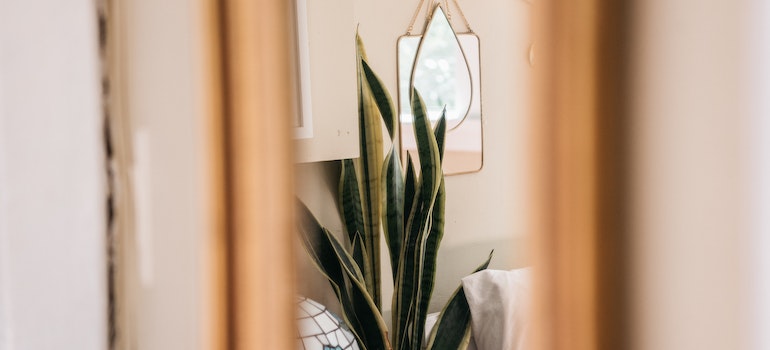 Of course, the botanical design trend is the only one that will have you take care of living things. If you are someone who is not great at that, we highly recommend plastic plants. If you can, here are some of our botanical recommendations you can incorporate into your home. Firstly, you can start slowly with easy-to-maintain plants like succulents, snake, and spider plants. These three are the easiest to keep alive and will spruce your home immediately. After those, you can move onto some harder-to-maintain plants like orchids.
Modern Farmhouse style
The modern Farmhouse style is always trendy. It is one of Alexandria's best interior design trends, not just in 2022. This trend is for you if you don't like too many colors but love light and brightness. It combines soft and minimalist colors, but it is warm and relaxing. Neutral colors combined with wood and stone are the perfect combination. Your bedroom or living room will look sophisticated if you combine modern curtains with antique furniture or ornaments.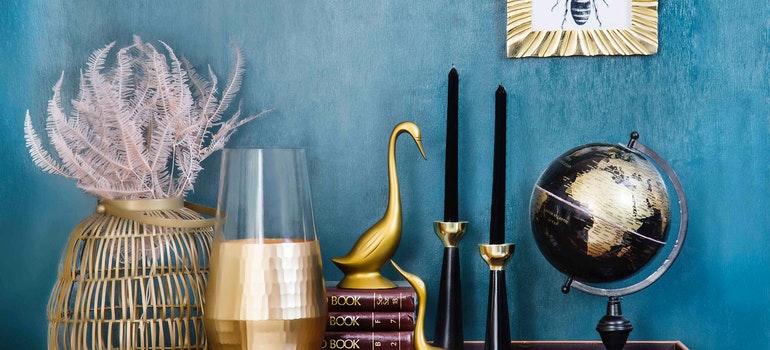 Modern farmhouse style combines the comfort of the farmhouse style while adding a few modern pieces. When thinking of this style, try to visualize a kitchen with white ornate cabinets, with some industrial-looking chairs or fixtures. It's a tough style to combine, but when it's done right, it will look amazing and refreshing.
Eco Chic is another environmentally friendly interior design trend
Something like botanical, eco-chic is one of Alexandria's newer interior design trends that focuses on nature. However, it doesn't narrowly focus on plants and bringing nature into your home. It's about reconnecting with nature and incorporating some green materials and even practices in your home. The main focus is to use old materials, make DIY projects, and recycle items you already own, to help the environment. Instead of buying new wooden furniture, you can make your old furniture look new again by painting it or adding some new details. It will look as good as new. Instead of buying plastic chairs, recycle old bottles and make a DIY piece of furniture. It will look chic, but you will also feel good.
Cottagecore
If you long for a simpler time without technology in the outskirts of a town surrounded by nature, the Cottagecore interior design trend is just for you. This style reminds you of nature and summer. It's about long skirts worn in the sun, about freshly baked bread.
So, what can you do to get that feeling and translate it into interior design? Get a china set. Nothing speaks about the past more than a vintage teapot and a floral kettle. That can be for the starters. Continue with the floral linens and the smell of freshly sewn grass. Don't forget to add breezy, white lace curtains on your windows to really capture this style. This design involves a lot of nature-inspired design with a simple mindset of reducing dependency on technology and just doing things you can with your bare hands. That is why baking bread is almost a synonym for this interior style.
Retro style
Vintage is back in fashion. As many people have started incorporating vintage pieces into their wardrobes, this trend has easily translated into one of the main interior design trends in Alexandria in 2022. And who doesn't love a few retro pieces? They are perfect for colonial-style houses in the Old Town of Alexandria. Why not give your interior the same historical style that will complement the exterior? Going with vintage pieces without going overboard is the key here. We recommend going two ways to incorporate this trend into your style.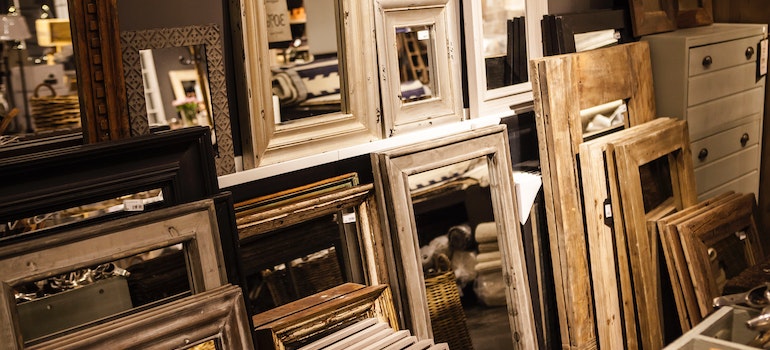 The first thing you can do is pick a certain decade. The 70s vintage style is currently trending when it comes to vintage home decor. However, we do recommend exploring to find a decade that speaks to you and your current home style. The second thing you can do, which is much easier, is to go to your local vintage and antique shop and pick a few pieces that you think would look great in your home and that you love. The best way is to start with some small decorative items like candle holders and frames. After that, it's a very easy style to build on and will fit right into your Alexandria historical home.
Practical space
The last one of the interior design trends in Alexandria is about the purpose of your home. It is about achieving full functionality in accordance with your lifestyle. This design is not about incorporating pieces just for their aesthetic value. It's about creating a home that is easy to maintain while also catering to all your needs. One way to incorporate this style in your home is to reduce the things you have no use for and create multipurpose rooms.
The most popular redesign to create practical spaces is to find a space for a home office. However, this design trend is not just about finding any space for a home office. That space should factor in your style and functionality to find the best place for a home office. When deciding, think of acoustics, natural light, and even privacy for those neverending Zoom calls.
Enjoying life in Alexandria
Whether you decorate your new home with one of these interior design trends in Alexandria or you combine more of them, you should enjoy it. Alexandria is a wonderful place to live in 2022, with a combination of urban life and rich history. When you add trendy home decor-it's the formula for a happy life. Lastly, remember to always include your own personal style in any interior design trend. After all, the point is to have a home that makes you happy. And how can you do that without some personal touch?