First of all, congratulations on your move to Virginia. Whether you have just decided to move there, or you have finished the relocation, this blog post is just for you. Why? Simply because you need a guide to interior design trends in Alexandria in 2022. If you are just about to start packing for your relocation, don't worry. It is never too soon to think about what the interior of your new home is going to look like. With A2B Moving and Storage, your move will be finished in no time and it will go smoothly and without any obstacles. There are many decor and interior design styles. However, some of them are more popular in Alexandria this year than others. We will show you some ideas for all of them. You can even combine two or more styles. Read on to find out how.
Interior design trends in Northern Virginia
If we can say that the Covid-19 pandemic brought anything good in our lives, it is the fact that people started spending more time at home. That led to increased creativity and productivity when it comes to design and DIY projects. Now, when our lives have finally been going back to normal, local movers Northern VA have a lot of work to do. This is because people have been constantly changing the interior of their homes to match the new, creative trends in Northern Virginia. People have been determined to change something in their lives, and they wanted that change to be extremely good. So, what is new when it comes to interior design trends in 2022? Well, those are mostly old trends, but with a touch of fresh air. These trends include:
Maximalist,
Botanical,
Modern Farmhouse style,
Eco Chic,
Cottagecore,
and Outdoor Living.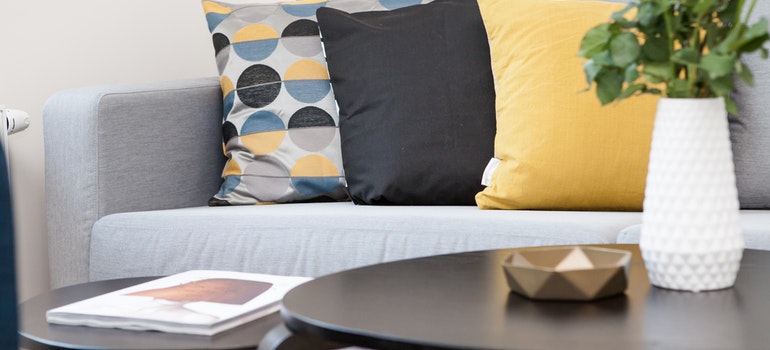 What about interior design trends in Alexandria in 2022?
We have seen what interior design trends in 2022 are among the most popular ones in Northern Virginia. The good news is that all these trends are also popular in Alexandria. Being one of the most charming and the most vibrant cities in Virginia, Alexandria catches up with all of the most important and most popular changes, even when it comes to the looks of the houses. Yours is just to get some ideas, and movers Virginia will help you relocate all the materials and furniture you need. Your new home in Alexandria will be as modern and cozy as possible.
Maximalist design trend
One of the most popular, if not the most used, interior design styles in Alexandria in 2022 is the Maximalist design trend. What is interesting about this trend is that it has it all. This is one of the most convenient styles if you want to be different and show your creativity. How is that possible? Well, this style allows you to combine everything that crosses your mind. From different colors and patterns, you can mix and match whatever you like. If you are not bold enough, you don't have to go strong from the beginning. Your home walls don't have to be painted in different colors or have different designs and patterns. For the start, try having different chairs in the kitchen. Or, have different pillows on your sofa, with bright colors, patterned and striped.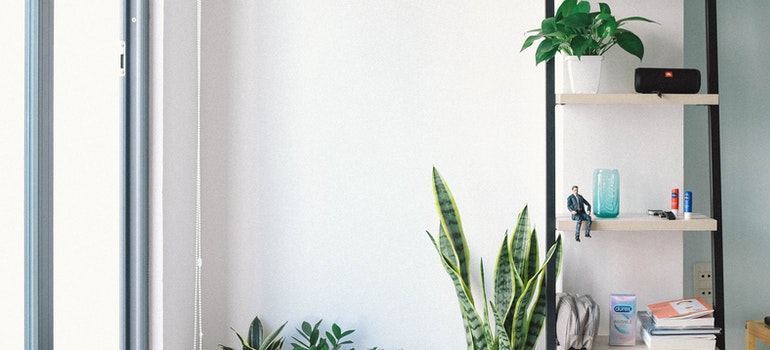 Botanical is another interior design trend in Alexandria
The best thing about the Botanical design trend is that it is easily combined with any of the other styles. Bringing nature into your home is always recommendable, and refreshing and it cannot not looks nice. Also, there are plenty of possibilities and options. Yours is just to choose. Do you want huge tree plants that the best movers Alexandria VA will help you transfer to your new home? Maybe you want to have fresh flowers every day? You can do both. Even decorative plants that are not real will do the job. Whatever you choose, you will feel peaceful at your home, like in nature.
Modern Farmhouse style
The modern Farmhouse style is always trendy. It is one of the best interior design trends in Alexandria, not just in 2022. If you don't like too many colors, but you love light and brightness, this trend is for you. It combines soft and minimalist colors, but it is warm and relaxing. Neutral colors of wood and stone are the perfect combination. Your bedroom or living room will look sophisticated if you combine modern curtains with antique furniture or ornaments.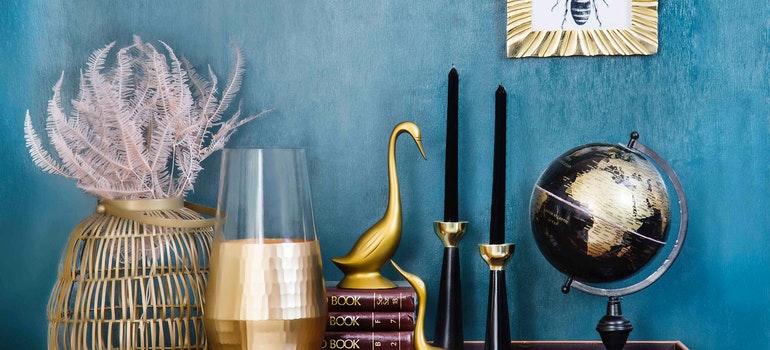 Eco Chic is environmentally friendly
Same as botanical, you can combine this trend with any of the others. The main focus is to use old materials, make DIY projects, and recycle items you already own, to help the environment. Instead of buying new wooden furniture, paint the old table and add some patterns. It will look as good as new. Instead of buying plastic chairs, recycle old bottles and make a DIY piece of furniture. It will look chich, but you will also feel good.
Cottagecore
If you long for your grandma's old village house that had a soul, the Cottagecore interior design trend is just for you. This style reminds you of nature and summer. It's about long skirts worn in the sun. So, what can you do to get that feeling of the good old times in your new modern home? Get a china set. Nothing speaks about the past more than a vintage teapot and a floral kettle. That can be for the starters. Continue with the floral linen and the smell of freshly sewn grass. Your home will feel like a real sanctuary.
Outdoor Living
Outdoor Living is a trend that you can use if you have a lot of space in your yard. Make a small shed that you will use for cooking. Or, make a patio where you can read and relax after lunch. Even if you just have a balcony, decorate it following some of the aforementioned trend ideas. You will enjoy it.
Enjoying the life in Alexandria
Whether you decorate your new home with one of these interior design trends in Alexandria, or you combine more of them, you will enjoy it. Alexandria is a wonderful place to live in 2022, with the combination of urban life and rich history. When you add trendy home decor-it's the formula for a happy life.