Sometimes, no matter how much space you have in your home, it just won't be enough. Whether you live in a small space or have many things, the solutions stay the same. You can either rent storage space, declutter, or make use of vertical spaces. If you have recently moved in with the help of A2B Moving and Storage, it will be the perfect time to make some changes to the home. It might not be the first thing that comes to mind, but you can also use your vertical spaces for many purposes. We will give you some ideas.
How to make use of vertical spaces in your home?
Even if you have space now, after moving with some movers Virginia, in time, you will run out of it. It happens to the most organized people as well. They might need more time, but it is inevitable. So instead of getting rid of items that you like, you can start to make use of vertical spaces more efficiently. You can do this by:
Plant a vertical garden
Embrace the open shelving trend
Add loft furniture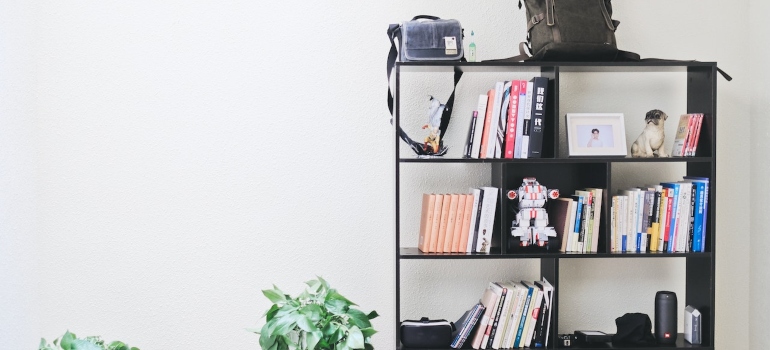 Vertical garden
Plants have a special effect on the feel of a house. They add dimension and warmth to almost any space. And the best thing is that they combine with almost every decorating style. If you have transported your plants with the help of some of the best movers Alexandria VA, then you will have a collection to work with. If you want to make a vertical garden that is more than just decoration, you can plant a vertical garden of aromatic plants, This would be a perfect addition to an empty wall in the kitchen, The only thing needed is an empty wall that gets light throughout the day.
Open shelving
Open shelving has been a trend for some time now. It is also generally used in the kitchen, because it is cheaper, and allows you to display your beautiful china sets. If you have random items that don't look appealing and you didn't get rid of them before moving with some local movers Northern VA, you can always store them in a decorative box or basket. This gives you extra storage, while still keeping the things aesthetically pleasing.
Loft furniture
The loft furniture trend has taken the internet over. But not everybody has an empty attic to turn into a loft. Your shortage of space doesn't mean that you cannot do this. The most popular way to do this with little space is to put a bed higher than you normally would and put something underneath. The best room to do this is the kid's room. It will give them a nice new environment to help them adjust to the new surroundings easier. You can play around with the layout, but it is a great way to utilize space that would otherwise go to waste.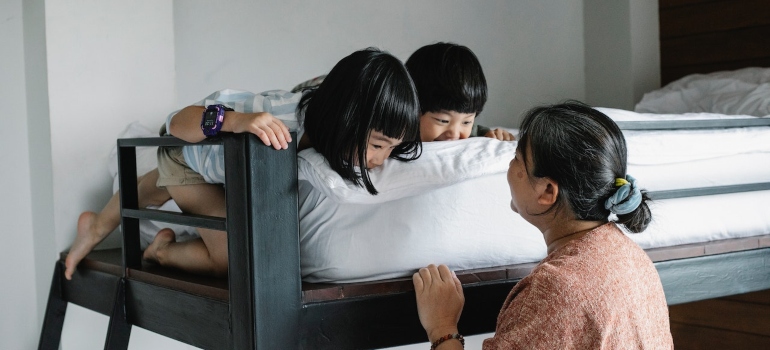 Conclusion on how to make use of vertical spaces
When you want to make use of vertical spaces, you will have to be creative. The projects we listed give you additional space, while others just add a decorative element to your home. Whatever you decide to do, make sure that it is something that you like, since you will likely have it for quite some time. We wish you good luck and plenty of fun making these projects!