If you have moved to Virginia recently, you are probably very satisfied. It is a state that has a lot to offer to everyone. The reasons for your relocation can be many and different, but you will not have a reason not to call Virginia your home. Since you have relocated with the help of one of the best moving companies, A2B Moving and Storage, it is time to enjoy your new life in your new residence. But, before you unpack, you probably want to make a plan of how each room will look. Or, you want to add something different after you unpack. In any case, we have some ideas that will help you decide how to decorate your new Virginia home.
Where to start when you decide to decorate your new Virginia home?
Compared to relocation, decorating your new home is a much more interesting process. Of course, it depends on your time, budget, the way of decorating… But you are certainly doing something that will make you feel great in your new Virginia home once you finish. The best movers Alexandria VA have probably delivered all of your items in perfect condition. However, you may realize that you don't want some of those pieces in your new residence because they don't fit or they don't match. That is not a big deal because there are many solutions. Before you start, you will have to make a plan.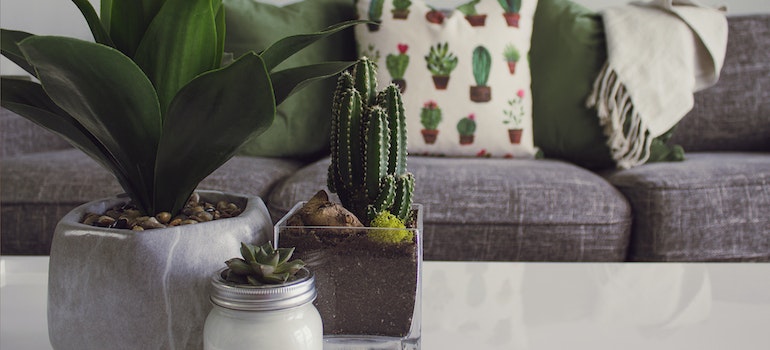 Make a plan before you start decorating
First of all, you need to plan what are you going to do. Do you want to decorate all of the house or just certain rooms? Are going to change the furniture, or just add the details? Do you have in mind changing the floors or windows, for example, or just painting? You have to think well and write down everything you plan to do. It is important to have a plan because you will need to:
Set your budget. If you have just relocated, you probably don't want to overspend. At the same time, you want to make a quality change.
Find some DIY ideas on Pinterest.
Gather all the necessary tools, equipment, and props.
Organize your time.
Painting is one of the most efficient ways to decorate your home
There are many reasons why painting should be one of your first decorating ideas. It can change to look of your home completely. Not to mention that you have many different options and combinations when it comes to painting. First of all, you can paint only the doors. All, or only a few, that is up to you. Choose a color that will go best with the rest of your house and that is neutral for a few seasons. Also, you can paint some wooden pieces of furniture to make them look new. Finally, the walls are probably clean, since you have just moved. However, adding some details or painting one wall a different color can make a big change.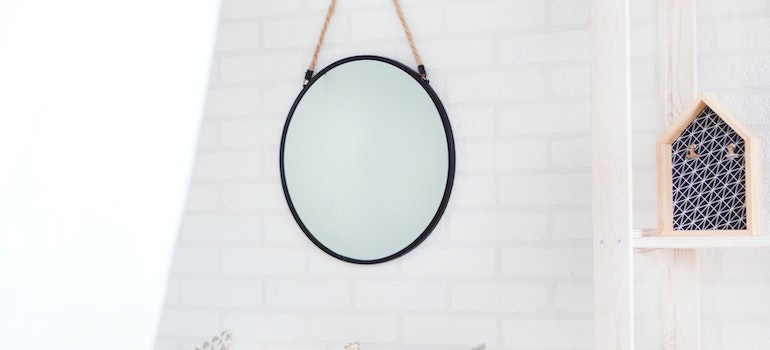 Decorate the crucial part in each room
You don't have to change the room completely to make it look totally different. Pay attention to that one crucial spot that catches everyone's attention when you enter the room. That can be a large mirror in the bathroom, a vintage sofa in your living room, which is still in great condition thanks to movers Virginia and their careful delivery, or a big window in your kitchen, etc. Make use of them as a visual reference point. Think about how the use of artwork, a mirror, or a contrasting paint color might function as a focal starting point for your design plan in spaces that offer a clean slate.
Take care of your hallway
One of the best ways to decorate your new Virginia home is to make a few changes in your hallway. It is the part of your house that all of your guests walk through and it always leaves an impression. Also, you will walk through your hall many times a day, so it has to look nice and be organized. It is enough to buy a few things and it will look completely different. For example, get a new boot tray. It is a small detail, but something that is really necessary next to your front. Instead of using a regular, boring one, get one in colors. It will look soothing and interesting.
Get a few new rugs or pillows
Nothing changes the look of your come as quickly as rugs and pillows. The best part of using these items is that you can replace them whenever you want, and you can stay on a budget most of the time, especially with the pillows. Use the colors that match or contrast your furniture. Also, with the change of seasons, change the color of your pillows too. For example, orange and earthly tones would look amazing in your new Virginia home this fall.
Add some details
There are so many details you can add to make your new home look completely different. You won't have to contact local movers Northern VA and buy a lot of new bulky items. A few smallest details will be more than enough. For example, you can buy plants and keep them on the table, on your windowpane, or in the bathroom. Adding something that you can move around will do good to the look of your home. In addition to that, buy a few ornaments that are in your style and that will show your creativity. Finally, use some artwork. Hanging a few paintings or pictures on your walls will make your home look more personal.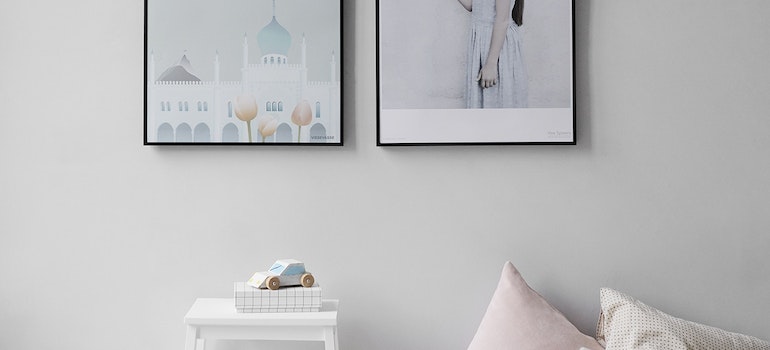 Be brave when it comes to changes in your new home
It is great to be bold when you want to decorate your new Virginia home. Don't be afraid to use different combinations and make big or small changes. Even if you don't like the final result, it can easily be changed. Stick to the tones you love and enjoy in the way your house looks.