Moving to Alexandria can be a pretty hard thing to do without the proper help. But, hiring movers tends to be a process in itself. How can you be sure they will do everything as you would like? Well, unfortunately, there is no absolute way to make sure. But what you can do is really narrow down your choice according to your demands. That's why we at A2B Moving and Storage have decided to share some tips on where to find movers for your relocation to Alexandria. Let's get into it!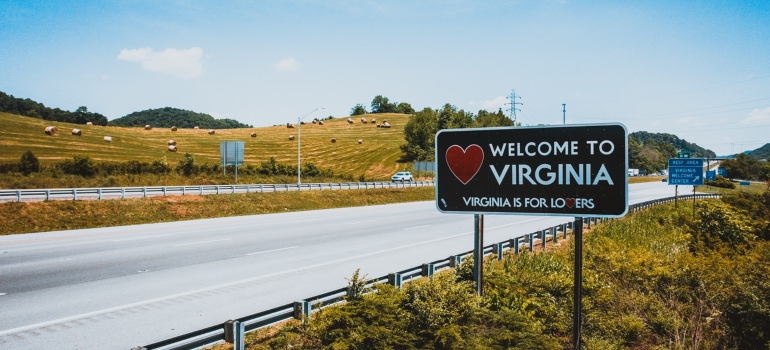 What does Alexandria have to offer?
Alexandria VA is the right choice for commuters. Or anyone, actually, looking to live in a slower-paced, smaller city environment, but still stay close to the constant buzz of Washington DC. Alexandria is just 7 miles away from Washington DC. This makes for an easy commute, either via the subway, or car. But not only that, there are many interesting places and activities to choose from in Alexandria. For early birds who love an interactive lifestyle, the Old Town Farmers' Market is a perfect fit. It's held every Saturday in Market Square.
For the artistic souls, you'll be delighted to know that there is a place of just artist studios named Torpedo Factory Art Center. Due to the pandemic though you might need to make reservations before you visit. This complex has more than 165 artist's studios! Be sure to check it out. Also, Alexandria never runs out of restaurants to visit. You will have a favorite restaurant in no time in this cozy city.
Check for the mover's qualifications
When hiring moving services VA, it is important to pay attention to the company's qualifications. If you were to hire someone who isn't registered, or just not qualified for the type of move you're conducting, you could end up with more problems than if you just did a DIY move. The whole point of hiring professional services is to be able to relax while they do their thing.
When you find movers for your relocation to Alexandria, you want them to be responsible with your belongings. Not only do you need to compare the pricing of your chosen moving company, but also all of the services they offer. What if part of the things you will need in your relocation process is packing and unpacking services? Then your movers will need to be the ones that provide that. Another great way to sniff out inexperienced movers is to ask a lot of questions. Trained professionals can give you a detailed retelling of a move they did, or a concrete plan for your move. If your movers refuse to answer questions or accommodate some of your needs, you need to continue your search.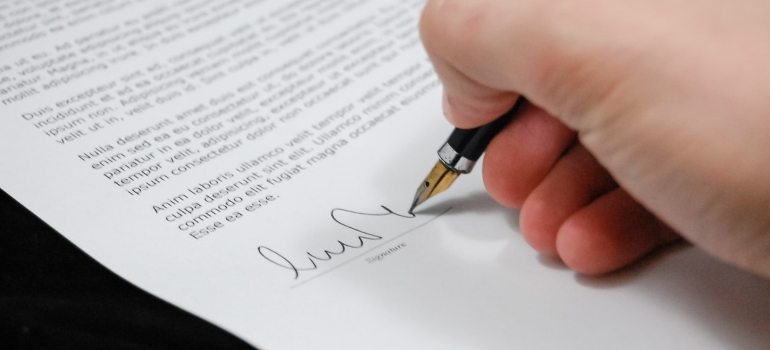 License and insurance
The right movers Alexandria VA will be licensed and will offer insurance. It is imperative you ask for their credentials. Every reputable moving company will have no problem showing you their registration, license, and whatever else you ask for. Those asking why you need it, or coming up with excuses are most likely not reliable. You can tell a lot about a company by asking such a simple question. Another thing that can happen is that the company accuses you of "not trusting them". Red flag! Let's search for the next one.
When it comes to insurance, really every single moving company offers insurance on your belongings. They know what they are doing, they will most likely not damage your items (unless something extreme happens such as an accident) and they can offer insurance without a second thought. These are the people you are searching for.
If for some reason or the other, asking directly is causing you problems, there is an alternative. Searching the name of your chosen moving company on FMCSA (Federal Motor Carrier Safety Administration) is the next best thing you can do. Your company will show up on FMCSA if they are correctly licensed and dependable.
Make a list of demands
This might sound a bit too direct for some of you. But really the way to find the right movers is by being extremely direct and them being accommodating. Write down all of the things that need to be fulfilled by your movers. Everyone has a different plan or a different method and, honestly, they have surely already conducted a moving process similar to yours. You might have packing supplies available and you don't need them. Or you might be in a situation where packing supplies should be provided by your moving company. For easily damaged, bulky, or fragile pieces you will need specialized services. So you really need to know what you're searching for before you start searching!
If it's long-distance moving companies Northern VA you're searching for, you're in even more luck. This allows you to be pickier with the kinds of services you need. Why? Because there are many more long-distance moving companies that will transport you to Alexandria VA. So, really think it through and try to be as direct as possible.
Some of the questions you need to ask when trying to find movers for your relocation to Alexandria
As a parting gift, we'd like to present some of the best questions to ask your movers so that you find movers for your relocation to Alexandria. This is by no means an exhausted list and according to your needs, you can elongate it however you please.
Do you charge hourly or a flat rate? One thing to keep in mind is that if the movers charge by the hour, there might be a minimum number of hours required for them to take the job.
Do you have experience moving (a particular object)? Something notoriously hard to transport is a piano. So, if you have a grand piano you'd like to move with you, be sure to ask if your movers have experience.
When and how do I pay? A deposit is common in these kinds of transactions, so be prepared for that.