If you are planning to move to a different state, packing is one of the tasks that take a lot of time and energy. Virginia is your final destination, so how to pack properly, and how to prepare for the relocation process? Besides furniture, appliances, electronics, toys, home decor, and bathroom, you should organize your closets before relocating as well. To move with ease, a professional mover A2B Moving and Storage DC may help you. But, before hiring a moving company, there are some steps to do before. Having a packing and organizing guide for moving can be very useful, especially if you are moving for the first time.
Organize your closets before relocating with ease
Moving is not a simple task to take. Especially not if you have a lot of clothing to pack and move. But, there are certain things that may help you make the relocation process easier. For example, if you organize your closets before relocating, you will save time and money too. How to make it happen and how to simplify the entire moving process? With some simple steps, anything is possible.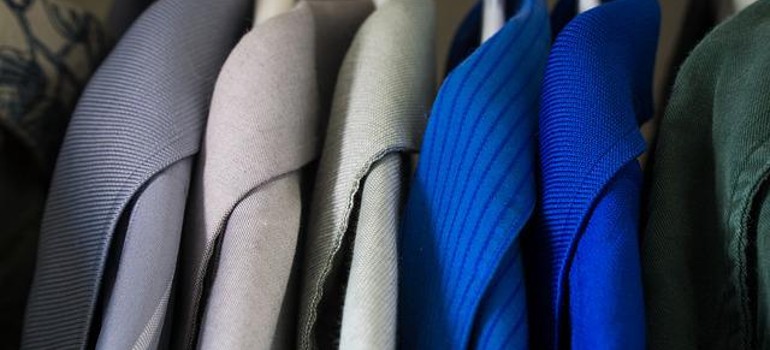 #1 Get enough moving boxes
First of all, you will need the right packing material. Get enough moving boxes if you are packing by yourself. Keep in mind that you don't need boxes just for clothes. Collect boxes for other household items.
There is another solution if you don't have time to pack. Hiring professional packers is an option and they have all the right equipment for packing. Northern Virginia movers possess all necessary moving equipment that will make the process easier for you.
#2 Take all out
Yes, take all of the clothes from the closet. Some people get surprised when they see something they didn't wear for months, or years. Sitting there in the back. This way you will easier sort and organize items.
#3 Separate and sort into categories
Create different piles – what to keep and what not to keep. Sorting is key to a good organization. Also, don't pack different clothing within the same box. For example, don't pack summer dresses with winter jackets. Take piece by piece and make a decision.
You can make an inventory as well. If you have a lot of clothes or valuable clothes, make sure everything is there, after moving to a new home. An inventory will help you track each piece of clothing. To unpack fast, you should organize your closets before relocating first. 
#4 Donate or sell items you don't want anymore
On the other hand, you should not throw your clothes away. Separate items you want to keep for yourself. Things you don't want to wear anymore, separate in another pile. All those clothing can be donated to charity organizations. Also, if you have more valuable pieces of clothing – consider selling them.
How to transport items long-distance?
If you moving cross country and you are not from Virginia, one of the biggest concerns is how to transport all the household items (including clothing) to another state? Most people are hiring long-distance moving companies Northern VA because it is the safest and easiest solution to transporting items miles away. The first step is to research companies online and to ask friends and family for recommendations. Hire a company that is reliable, reputable, licensed, and insured. All your items will be safe this way and you don't have to worry about it.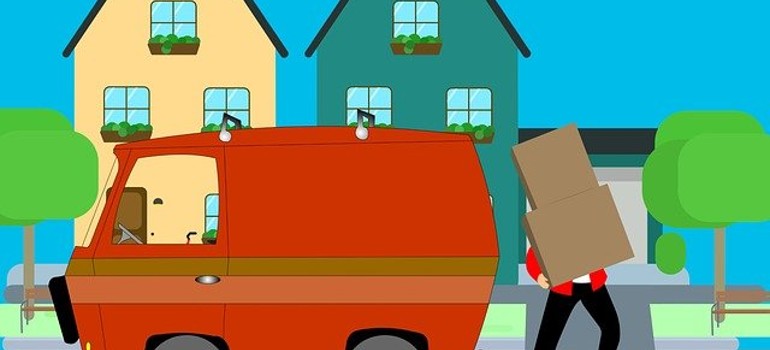 If you are moving locally, consider hiring professional movers as well
A lot of people are underestimating local relocation. But, it can be exhausting as well as moving long-distance. If you are moving within the state, you also need to think about transportation. For these types of relocations, there are also professionals that can handle the entire process with ease. Don't do everything by yourself when you have local movers Northern VA by your side. Driving a moving van or a truck through the city is not a job for an inexperienced person. On the other hand, moving all your items by car is a time-consuming task and you won't be able to move large and heavy items.
Renting a storage unit when moving
If your new closet is smaller than your previous one and you don't have enough room for all the items, where to store them? A lot of people are renting a storage unit to store off-season clothes. This way they keep their closets and home decluttered, open, clean, and more organized.
Another reason for having a self-storage facility in Virginia is when renovating a new home or if your new home is not ready for moving in yet. Keep all your items, not only the clothes in a safe place.
Keep your closet organized after moving to a new home in Virginia
If you have organized a closet before moving, you won't lose too much time and energy on organizing a new closet after moving. Unpacking will be so much easier this way. How to organize a closet after moving? 
Repair the interior of the closet and adjust it to your needs. If it is needed, add more shelves and hangers.
Go shopping for storage bins, hangers, and other organizing products, and know your budget.
Make a storage plan for off-season clothing. Keep in mind that the climate in Virginia is not the same all year round. Winters are cold and snowy, while summer and sunny and hot.
Start unpacking the moving boxes by categories. For example, first, unpack dresses, then jeans, shoes, etc. This is why when you organize your closets before relocating, label all the boxes.
Put everything in place.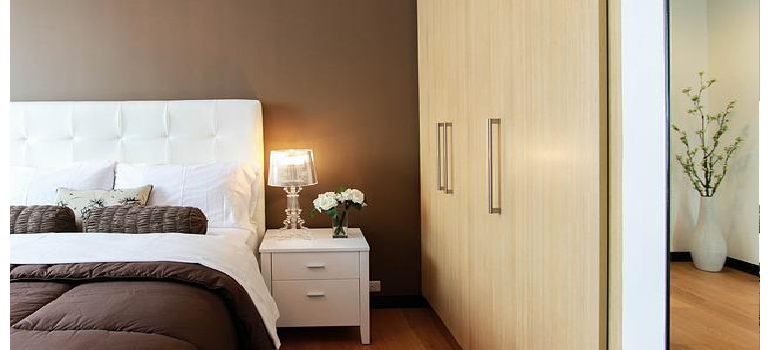 There is an option to hire a professional closet organizer if you want to bring your closet to another level. It may cost you more, but it will look flawless and you will save a lot of time.