When moving to DC with a family, places in DC area with great education system might be your focus. When it comes to us adults, we can get used to things much easier. But, when moving with children, we need to be aware that they have their own needs and wants. Perhaps finding a good school will make the transition much easier. Along with all of the benefits of going to a great school, you should pay attention to the people attending that school as well. You want a positive environment for your child! Before you find the ideal movers DC area, let's settle on the ideal school first.
Public or private?
The struggle nowadays when choosing the right schooling method includes whether to pick a private or a public school. Many people are firm believers that public school gives insight into various types of people. This mostly holds true seeing how anyone can attend. It's true that your children might get to experience more diversity and, unfortunately, more bullying. Even though bullying is an inescapable part of growing up and life in general, in a private school bullying is much less likely to happen.
Both schooling methods have their pros and their cons. What you should truly consider is what you think might be the best for your child after your long-distance movers DC drop you off at your new home. If they have a strong-willed character, public school will be a piece of cake. If they're ambitious and always looking for the next best opportunity, a private school may have more to offer. Be sure to talk to your children, voice your opinions, and let them say what's on their minds. Even if they don't seem too eager at the start, try again and see how their opinion changes. But let's get into the places in DC area with great education system!
So, what are the places in DC area with great education system?
Luckily for all, in DC there are many amazing private and public schools to choose from. Your child will find their ideal school and get the education you would want them to get. We will group the schools into the famous school districts all around DC. Also, storage space will never pose an issue for you as long as you know how to stay informed!
Falls Church City Public Schools
Falls Church City Public Schools is a school district dedicated to its students. It is centered around the student as an individual. All of the schools in this district are modern, innovative, diverse, inclusive, and community-based. They strive to create an environment suited to each and every student. And they pride themselves on creating a safe space where the community comes above all else. Isn't it lovely to share and help each other out? So, before booking your movers Bethesda MD, look at some of the schools on our list.
A lot of the students exit this schooling district as formed people. The teachers are driven to help each individual grow, mature, and become the person they were meant to be. Falls Church City Public Schools has an incredible and immense reputation. It is one of the PreK-12 International Baccalaureate school systems. This school district includes 5 schools that serve around 2600 students.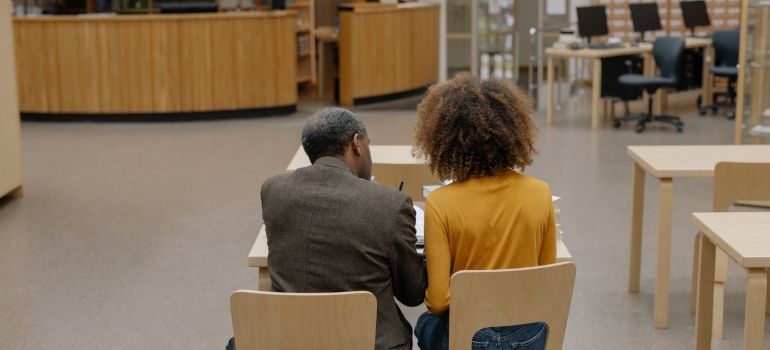 Jessie Thackrey Preschool
As soon as your child turns 3 years old, they can attend Jessie Thackrey Preschool. Many young parents worry that they won't find a suitable preschool. But with Jessie Thackrey Preschool you've got nothing to worry about. Leave your young ones in safe hands while you go and do what you need to do for your family.
Oak Street Elementary School
This elementary school is a highly-rated public school located in Falls Church. With around 550 students, they can proudly say that over 90% of all students are proficient in math and reading.
Mt. Daniel Elementary School
Also located in Falls Church, Mt. Daniel Elementary school houses 527 students and shows them the ropes of life.
Mary Ellen Henderson Middle School
Worry not if your child is of middle school age. Mary Ellen Henderson Middle School located in Falls Church serves 662 students through grades 6 to 8. 89% of the students are math-proficient, while 91% of students excel in reading.
Meridian High School
For the teenagers in the family, Meridian High School is waiting! Also located in Falls Church, it serves 845 students from grades 9 to 12. It is a top-rated public school and a high percentage of students excel in various subjects.
Arlington Public Schools
The Arlington public schools district serves 28,151 students. It is a bigger school district featuring 25 elementary schools, 6 middle schools, and 4 high schools. Over 80% of the students are proficient in at least reading and maths.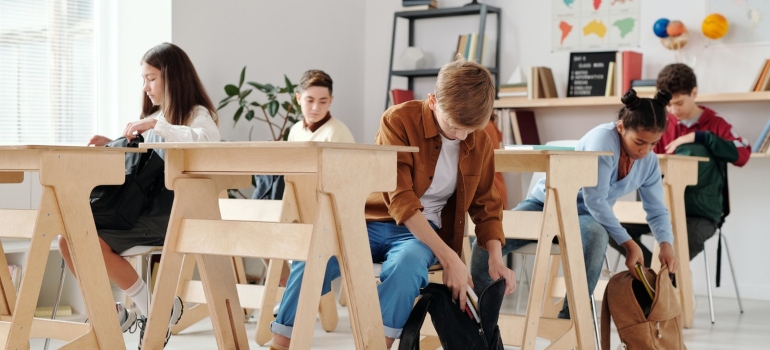 Arlington Traditional Elementary School
Arlington Traditional Elementary School is the single top-rated elementary school in Virginia. If you were searching for the best of the best – you've found it! With 589 students, according to many test results, an astounding 98% of students are proficient in math, while 96% are proficient at reading. According to the website Niche, this school has earned an A+ rating.
Yorktown High School
The top-rated high school in Arlington is Yorktown High School. With great proficiency results and a lot of students attending, this school offers it all. One of the most important questions of parents is safety. And there is no safer school in all of Arlington County.
Flint Hill School
Flint Hill School in Oakton, VA is the 9th best private school in all of Virginia. It is first on the list of places in DC area with great education system, even though it is 9th overall. At this school teachers truly give it their all to become good role models for their students. Student motivation and self-confidence are very important aspects of the personality Flint Hill School tries to nurture.