There is hardly a home that has no pictures. They give a new dimension and a personality to any space. But when you got them, you likely didn't think about having to move them one day. Now that this is happening, you will start to worry. Pictures are fragile items that often have sentimental feelings tied to them. It will make you very sad if something happens to them. And we all know how uncertain moving can be. But if you hire some moving companies DC area, they will do everything possible to keep them in one piece. You can also do something to ensure their safety and that is to pack framed pictures when moving the right way. And we will teach you how to do it.
How should you pack framed pictures when moving?
As we stated before, pictures are one of the most fragile items when it comes to moving. A little bump in the road can result in damage. If you hire movers DC and pack framed pictures when moving the right way, you will succeed in getting them from point A to point B in one piece. To do this, you need to:
Get the right sized boxes
Mark the glass with an X
Be generous with packing paper and bubble wrap
Test for movement and seal the box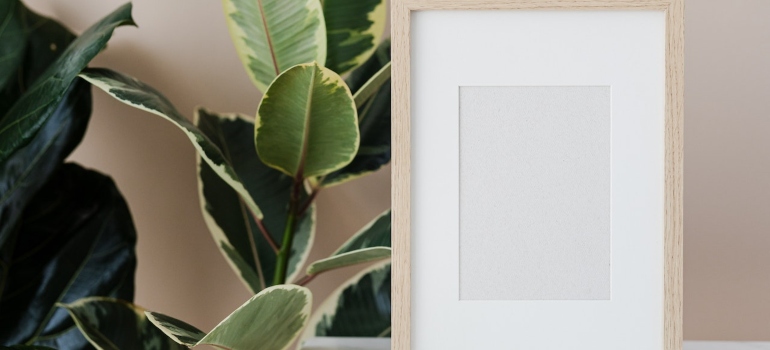 Get the right boxes
Pictures come in many different sizes, and so do moving boxes. Small and medium-sized pictures can be packed together, while large ones should be packed separately in special boxes. If you don't know where to find these boxes, ask some DC apartment movers, they will likely have this and all the other packing supplies you might need.
Mark them with X
Since your pictures have a frame, they probably also have a glass covering the actual picture. As we all know, glass is one of the most fragile items when it comes to transporting. Before you start packing, you should mark an X on the glass of each picture with tape. While it won't directly prevent damage, it will prevent the glass pieces to get everywhere and damage other things or cause injuries.
Use packing paper and bubble wrap in big amounts
This is a situation where the motto of the more the better applies. Your pictures need to be cushioned as much as possible. This in combination with some residential movers DC, will guarantee safety for your items. First, wrap the pictures in packing paper, and then add a generous layer of bubble wrap. Avoid putting the bubble wrap first, since it can do more damage than good.
Final step
The final step in packing pictures is to test if anything is moving inside the box. If you feel like anything is shifting, fill the empty spaces with crumbled packing paper or bubble wrap until everything is packed tightly. Only then can you finish packing and sealing your boxes. The last step would be to label the boxes as fragile.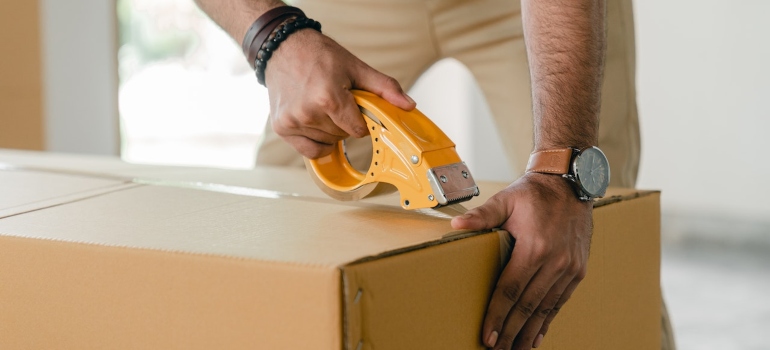 Conclusion on how to pack framed pictures when moving
When you want to pack framed pictures when moving, you will need to start on time. Packing is a boring, repetitive process that takes more time than one can imagine. If you feel like you won't have enough time, ask your friends for help. We wish you good luck!