Planning, doing an immense number of tasks, and decision-making are major components of moving. Making a strategy for the transfer of our family treasures, fine art, antiques, and collectibles is something we sometimes overlook in the midst of this chaos. Unfortunately, leaving such precious possessions unattended, especially during cross-country moves, may result in costly and perhaps irreparable damage. So, when relocating vintage furniture, you have to be extra careful. One of the first steps is to find a good relocation company, such as A2B Moving and Storage, that will take care of the most difficult part of your process of relocation. However, before you get to the point of transferring your items from point A to point B, there are a few things you need to finish first, especially concerning your vintage furniture. Keep reading to find out how to handle it.
The first step is to make an inventory list
Whenever you plan a relocation, the first step is to make an inventory list. When it comes to your vintage furniture since it requires some extra care, you should also do so. Additionally, it is advised that you make a list of all the non-antique furniture that will need particular care and packaging because you can use the same material to pack those. As you move from room to room, make a note of any damage that is already present on each item of furniture. These flaws can quickly compromise the old unit's structural stability. Remember to capture high-resolution pictures of each piece of furniture as you make a thorough list of your antiques. Of course, if you hire movers DC, your furniture will be safe. However, taking photos can help you in case of any inconvenience. Also, it will help you when it comes to unpacking.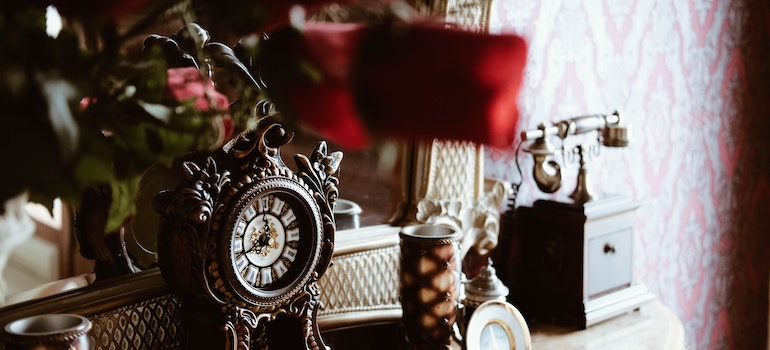 Decide what items to keep and move
After making an inventory of your furnishings, the next step is to assess whether or not it will be worthwhile to spend the money, time, effort, and energy necessary to move all of your possessions to your new house. Keep in mind that, given the conditions, it may be quite difficult for you to make such a crucial choice. If you are relocating vintage furniture only for its value, you have to take into consideration the following factors:
Age. If the piece of furniture is at least 50 years old, it can be considered vintage.
Rarity. Rare are those products that are one of a kind or no longer produced.
Historical value. If the piece of your furniture belongs to a certain epoch, it will be more valuable.
Material value. Of course, if all of the mentioned conditions are fulfilled, the material value will be higher.
On the other hand, if the furniture has sentimental value for you, then you should move all the pieces. Furniture movers Washington DC will be there to help you conduct that task. If there are some items you no longer want, you can always sell them. That way you may even save up on your relocation.
Find the proper insurance before relocating vintage furniture
Insurance is sometimes neglected because people believe it to be an unnecessary cost. Even while getting insurance is generally a smart move, it's essential when moving priceless antiques. Even with careful handling and packing, accidents can sometimes occur, so you want to do everything you can to preserve your furniture. Insurance will at least provide you with money recompense, even though it won't assist you in replacing the destroyed goods. The insurance coverage is specifically designed to safeguard your possessions during the whole procedure, including packing, shipping, and storage. Never assume what an insurance policy covers when you buy one. Instead, ask questions you may have to your insurance provider.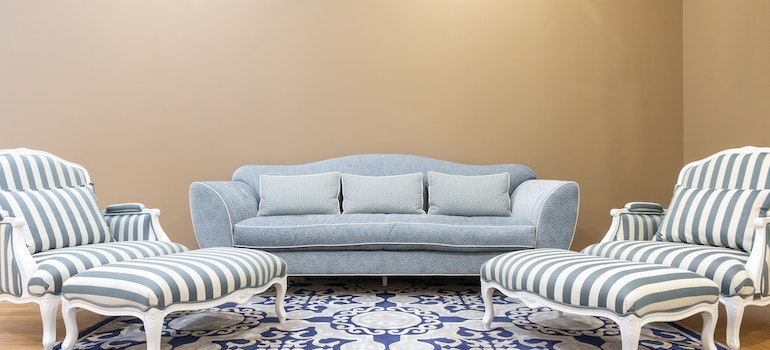 Packing your vintage furniture
Before you pack your furniture, you need to gather packing materials. You will want to make sure that you are getting only the best and highest quality packing materials because you are packaging pricey and important products. This includes a plastic wrap, bubble wrap, acid-free packing paper, cardboard boxes, hardwood crates, and similar items that cannot cause any damage to your furniture.
If you use packing tape, you must be careful with it. You shouldn't let it touch the surface of your antique object. In addition to damaging and ruining the finish, it also leaves a sticky residue. Instead, link several padding components with it to keep them in place. Use as much tape as is required to guarantee that the cushioning doesn't shift or come loose from the packed object.
Clean the furniture
You should do this, especially if the furniture is old and made of wood. After all, packing your belongings without cleaning the surface of any dirt or other debris might result in dust friction. Your antique wooden furniture may therefore sustain severe scratches and other problems as a result. Maintaining the cleanliness of your belongings can help to guarantee that they arrive at your new house in the greatest shape.
Protect your items
Use furniture cushions or moving blankets to wrap each item. Then wrap with bubble wrap or other plastic-based materials to fasten. Plastic shouldn't be placed directly on the surface since it might collect moisture and harm the surface. However, after completely and firmly wrapping your things in moving blankets or other materials, you can add further layers of plastic for added protection. You can lay cardboard over the cushioning if the furniture contains glass components to increase safety. If the furniture isn't too bulky, put it in boxes, tape them and label them as 'fragile'.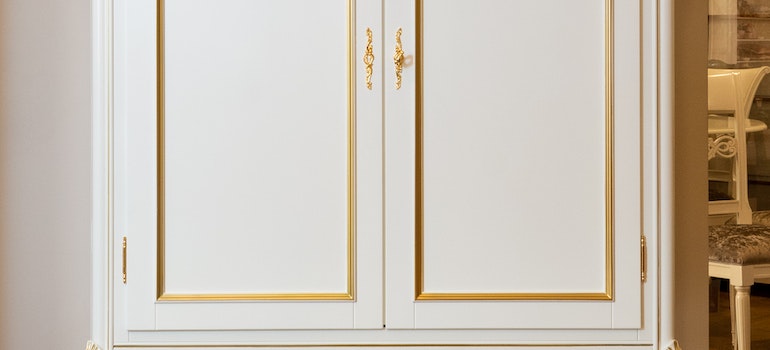 Find the best moving company
As you can see, relocating vintage furniture requires a lot of preparation. If all this seems like too much work, you can always contact us and we will conduct this type of relocation for you. Yours is just to relax and enjoy your move.