If you have decided to move to Washington, congratulations! Relocation often can be a very stressful task, especially if you are tight on a budget or you don't have enough time. On the other hand, if you find an experienced and reliable moving company such as A2B Moving and Storage, this toll gets much easier. They can help you with all of the services you need, from packing, to transferring your belongings, to keeping belongings you don't currently need safe in a storage unit. However, if you are moving with your pets, this can make even more stress and cause new problems for you. Pets usually have their own routine and relocation will certainly disrupt it. This means they won't be easy on you. Don't worry. After reading this blog, you will know how to relocate to Washington with pets.
Always make a plan
Before you start preparing for your relocation to Washington with your pets, make a plan. It is important not to forget what you will do with your furry friends during each step of the relocation process. Of course, things like packing, getting moving supplies, and how to hire movers DC should definitely be on your list. But, in addition to that, you have to plan the things like packing around your dog's walking schedule, for example. Packing their things should be one of your priorities as well.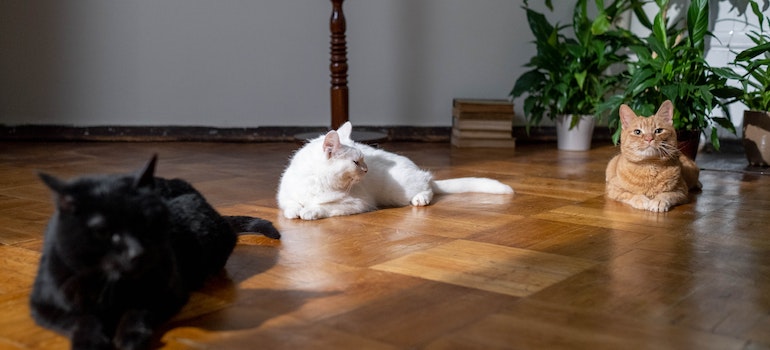 Let your pets play with the packing materials
You know that pets sometimes get scared of unfamiliar things. In order to prevent them from being scared of your packing supplies, let them play with them. Of course, this doesn't mean you should let them run around the house ruining all of your moving boxes and wrapping paper. Also, you can allow them to touch some of the packed things. Of course, you should do so only with those they can't damage. Start packing early to give your dogs or cats time to grow accustomed to the presence of boxes. Gather boxes several weeks before your move, if you have the space. Leave the boxes open and stuff them with less often used goods. At first, your pets may be interested, but soon they will forget about it. This way the first step toward your relocation to Washington with pets will be successfully passed.
Try sticking to their routine until the very day of your relocation
Pets don't like when their habits change, because then they don't feel safe. This is especially the case if you have cats and dogs. Their anxiousness is likely to increase the more your schedule varies. If you're on a roll with packing or arranging your to-do list, it might be tempting to skip the rituals with your pets. For example, if furniture movers Washington DC come to estimate or relocate your belongings, you may think it is okay to skip your dog's morning walk. However, it can cause them a lot of stress and it can be extremely difficult for them to recover. Don't skip the following steps:
Feed them at regular times, when they are used to being fed.
Never miss their walks.
They need your additional love and tolerance because this is hard for them as well.
Find a safe space for them in the middle of the moving chaos before you relocate to Washington with pets
Your once-organized house can soon become a cluttered mountain while you are preparing for your relocation to Washington. Even if some mess is unavoidable, it's essential to maintain at least one area clean and pleasant for your pet during the relocation process in order to ensure their happiness. Especially for cats and dogs, having a place to hide out when the mayhem gets to be too much is essential. This might be a tiny room, a corner, or even just a small box. On a moving day, think about placing pets in a room with a door that can be shut because the front door will probably be left open a lot. You don't need to run after your pet on top of all the work you have to do that day.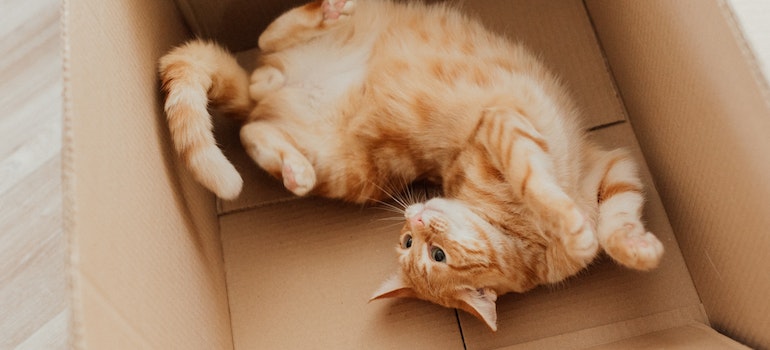 Don't forget to take your pets to the vet
One of the most important steps, before you relocate to Washington with pets, is to have a few vet appointments. First of all, they can give you some advice on how to reduce the stress level that may occur with your pets. Of course, you must know your pets are healthy and that there aren't any obstacles for you to relocate with them. Also, they need to get all necessary vaccinations and all the certificates that confirm they are healthy and ready to travel.
Check if there are any special laws for pets in Washington
Fortunately, all the laws concerning animals are mostly the same in all the USA states. So, when you decide to relocate to Washington with your pets, if you have followed rules before, you won't have any problems. However, it is better to be prepared on time, so it is our advice to read Animal Law Statutes and see if there is anything you have to change. If there isn't, you are almost ready to go.
Prepare an essentials bag for your pets
Packing and having ready all your pet's important things can help you and your pet move without any stress. A good place to start is with water bowls. Have water prepared, but only give it to them from their bowls. Have their favorite toys and food ready also. For impromptu clean-ups, don't forget a roll of paper towels and some disposable plastic bags.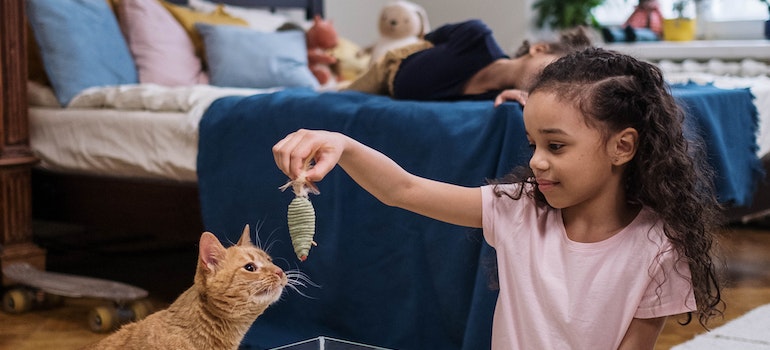 Relocating with your pets doesn't have to be stressful
As you can see, when you want to relocate to Washington with pets you can be ready in no time. You just need to follow our advice. Also, you can contact us to help you with any additional service you need. The relocation to Washington will be stress-free for you and your pets.