Moving comes with so many tasks. The majority of them need to be done before moving day. but that doesn't mean that you will be bored afterward. Maybe you won't feel the pressure of time then, but you will still need to do it. After you move with A2B Moving and Storage, you won't feel as stressed as you would do it by yourself. You will have plenty of strength and motivation left to make friends with your new neighbors. No matter if you are an extrovert or introvert, you might need some help. Our tips will hopefully help you.
Tips on how to make friends with your new neighbors
Making friends might not be the first task on your to-do list, but you should. You have probably investigated the neighborhood before you moved there with the help of some movers Virginia, but meeting the people is another thing. You shouldn't expect to be best friends right away, but little steps will eventually get you there. To do this, you should:
Don't be shy to communicate
Let your kids or dog be the icebreakers
Host a yard sale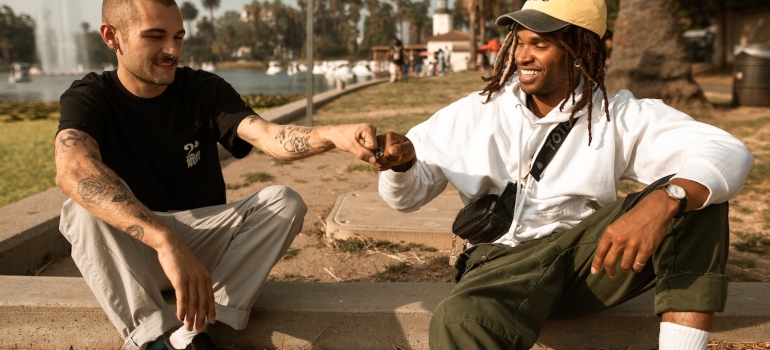 Communicate
It is a custom in many parts of the world for neighbors to greet their new addition to the neighborhood. If you are still deep in the process of unpacking in the first few days, you will likely hear the doorbell ring. The easiest thing to do would be to ignore it and continue working, but you should put yourself out there. Everybody who didn't move with the help of some of the best movers Alexandria VA knows how stressful moving is, so they won't stay long. It will be more than enough to officially introduce yourself and offer something to drink. And after all, you will live close to each other, there will be time to talk.
Let someone else break the ice
Around 40% of American households own a dog. All of those dogs need to be walked. Dogs are more than willing to introduce themselves, so there is a high chance that you will encounter a fellow dog owner while walking. Your dog might still feel the chances due to moving with some local movers Northern VA, so making new friends will also be good for them. In case you have kids, especially toddlers, it will be even easier. Kids are much easier to approach than adults, allowing you to start some small talk.
Host a yard sale
If you didn't promote a yard sale before your move, it is never too late. You might have found some extra items that you don't need, and it is perfectly reasonable to want to get rid of them. A yard sale is usually visited by local people, mostly your neighborhood. Talking about the price of the items might be the main topic, but you can always extend your conversation from there.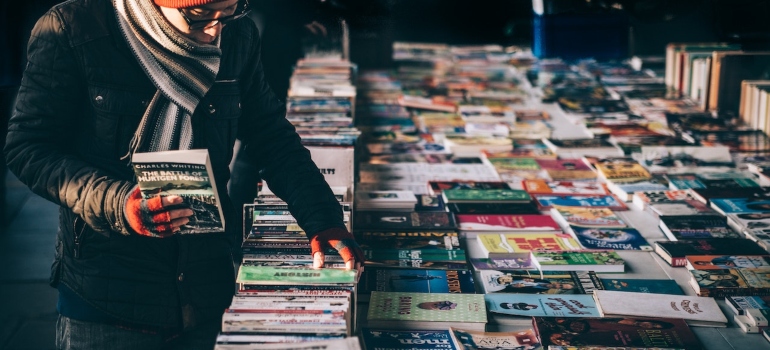 Conclusion on how to make friends with your new neighbors
Sometimes, even if you don't make an effort to make friends with your new neighbors, you will succeed in making new friends. After all, you will be living in that neighborhood, potentially seeing them every day, so it's just a matter of time. In any case, we wish you good luck and plenty of topics to talk about.