Moving is a complicated and stressful process. Therefore, many people prefer to leave it to the professionals. Things are not that simple, though. You've probably heard about scammers, unprofessional movers, etc. As in every other industry, there are people hungry for money but don't want to work for it. Movers DC area is here to help. Gladly, we will teach you how to spot fake reviews for movers in DC. Let's jump straight into it.
Look for red flags to spot fake reviews for movers in DC
Many people need help when trying to separate reliable from suspicious moving companies. Luckily, local movers DC offered a few tips that make it look easy. Some things that give away the nature of online moving reviews include:
Repeating phrases
Unusual language choices
There are no specifics.
The easiest way to spot fake reviews for movers in DC – exaggerated descriptions
The same phrases get repeated constantly
If certain phrases, such as the exact name of the product or a portion of the product description, appear repeatedly throughout the review, it's possible that someone was paid to write the review according to specific criteria. Such a criterium can be stuffing specific wording into the review as many times as possible.
Weird language
Because paid fake reviewers are frequently not native English speakers, you may notice mistakes in grammar and spelling, as well as unusual phrases that a typical reviewer would not use. Also, if a moving company is specialized, commercial movers DC advise you to look for common buzzwords, overly complicated language, etc.
Reviews are lacking in specifics
It's possible that a lengthy review isn't genuine if it doesn't provide particular facts about the product or service. A phony review may convey a tale about the purchase's background, but it will exclude vital, helpful information that a real reviewer would provide.
Descriptions that are exaggerated
An overabundance of enthusiasm is a warning flag. Some people are ecstatic with their experience, but if there are a lot of ecstatic evaluations with profane language, something is wrong. It most certainly points to fake reviews, as it's almost impossible for a moving company to perfectly satisfy thousands of customers.
Why hire movers?
There are many good reasons why you should hire a moving company. If you don't have help, can't lift heavy boxes, acquire a vehicle suitable for moving, or simply want to avoid the stress, movers are the best option.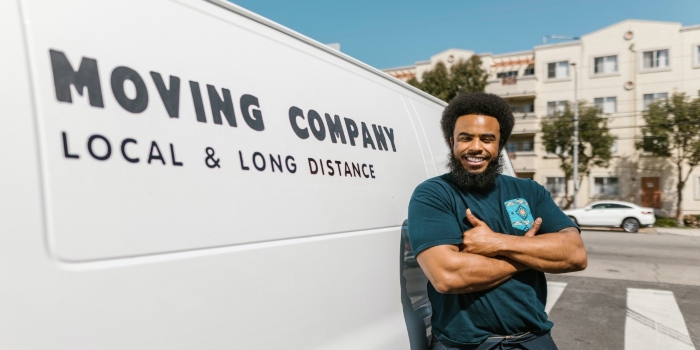 Conclusion
There are moving companies out there that will try to get any advantage they can over their competition, even if it means paying for made-up reviews. Now that you can spot fake reviews for movers in DC, your relocation can go smoothly. If you have any further questions give residential movers Washington DC a call. They will gladly help you in any way they can, and strive to make your relocation a thrilling experience.