If you plan on renovating your home, relocating inventory, or simply need additional space for your items, you might consider renting a storage unit. Although many items can be safely stored away inside storage units, artwork included, there is always a question of how to store your art pieces properly. Well, in this article, we will take a look at all of the essential steps you need to take in order to ensure a proper storage process for your art pieces. In addition to this, we will cover the crucial role reliable movers and storage experts such as A2B Moving and Storage DC play in the storage process. Let's take a closer look.
Gathering all of your art pieces
If you have a ton of different art pieces, it is essential that you know exactly what you are dealing with. The size and type of your inventory play an important role in your process of choosing a storage unit. The same goes for your artwork. Consider making a checklist to understand what you are dealing with. With a simple inventory checklist of your art pieces, you will have a better understanding of the size of your potential storage unit. Furthermore, you will get a good idea of how many packing tools and materials you need for the packing process. An inventory checklist will also make it easier for your moving and storage Alexandria VA experts to assist you.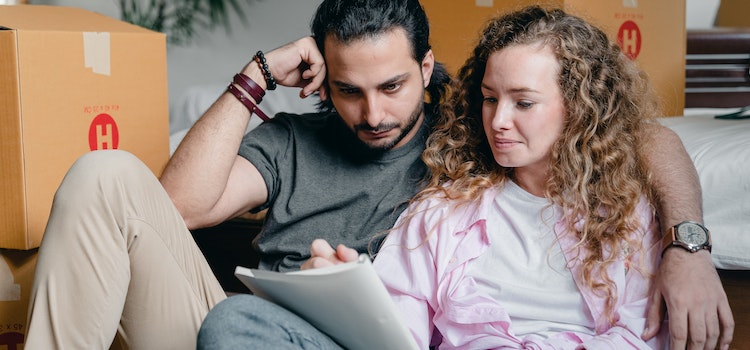 Obtain the right packing tools and materials
When placing sensitive items inside storage units, you need to ensure they are safe and protected. Simply putting your art pieces in a storage unit is not enough. The transportation process is also something to consider. So, make sure you get the right packing tools and materials for your art pieces. What are some of the essentials? Always look for the following:
High-quality boxes,
Bubble wrap,
Packing foam,
Packing tape and brown paper,
Scissors,
Labeling materials.
Obtaining these items before you find your storage Alexandria VA.
Safely packing art pieces for storage – Finding the right box
When it comes to the packing process, simply putting your art pieces inside a few cardboard boxes is not going to cut it. Firstly, you need to ensure your box size is the right for your art pieces. Overall, packing larger art pieces separately should be the safest way to go. If you plan on putting multiple pieces in the same box, try to find a box that has enough space for all of those pieces to fit in there comfortably. Of course, small and medium-sized artwork you can pack together. Do not forget to use some of that labeling materials and mark glass with an "X". Some art pieces are rather large and due to their frames might be bulky. Here are some additional tips for storing bulky items that you may find useful.
Protect each art piece separately
Now that you have found the right boxes and you know you have enough space for each of your art pieces, it's time to process the actual packing process. Work with your art pieces on a flat and clean surface. Prepare all of your packing tools and materials. Remember that newsprint can leave marks on the artwork. Never wrap artwork with newspaper.
Lay out the brown paper flat on your work surface. Next, create a paper area that is twice the size of your frame. Put your art piece on top of the paper. Frame glass should be facing down. Next, proceed to wrap the ends of the paper around the frame. Using packing tape to ensure all of the paper surrounding your art piece stays closed and still. You can add an additional layer of protection in the form of packing foam or bubble wrap. Your next step is to place this neatly packed art piece inside your cardboard box and check the movement. If it moves around too much, use packing foam, bubble wrap, etc. to fill in the gaps and provide a nice cushioning effect. However, do not overdo it so that your art piece has no room to breathe and is tightly packed.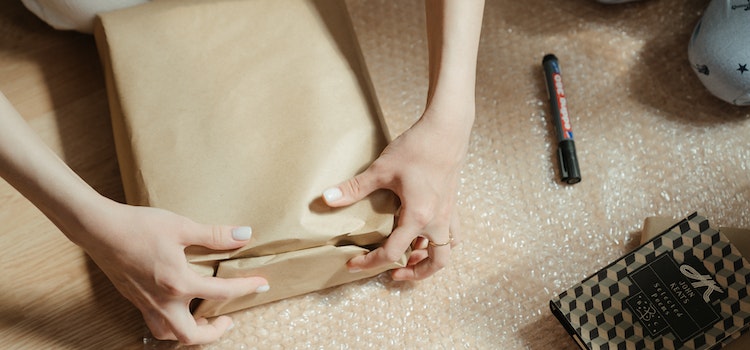 Ensure the boxes stay closed and mark them for their contents
Once packed the process is still not over. Go over each packed box with your packing tape. Wrap several layers of your packing tape around each box opening. Furthermore, label each box for its contents. This is the best way to let your movers know they need to handle those boxes with extra care. If you plan on storing other items as well, make sure you know how to construct moving boxes.
Relocate your art pieces with trusted movers
Aside from packing all of your items properly, you need to ensure you secure the right transportation. Only look for reliable and experienced movers when looking to relocate your art pieces. They can assist you with the right moving services and also might help you with the actual packing process.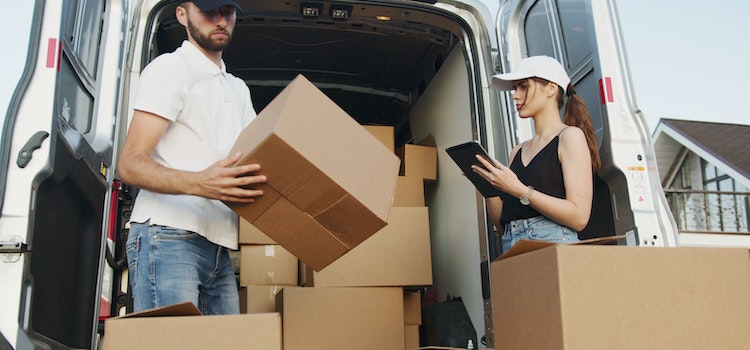 Store your art pieces away in a secure storage unit provided by reliable storage experts
There are different storage units out there. Not all of them are suited for art pieces. Humidity levels, maintenance, and security are some of the things to keep in mind. Doing proper research on time is a must. Find the right storage experts who can help you find the exact storage unit for the needs of your art pieces, and you will be able to sit back, relax and let the pros do their work.