Relocating your home is no small feat. But when it involves long distances; the challenges and potential pitfalls multiply. To go through it smoothly, each step should involve careful consideration and meticulous attention to detail. And even though moving can indeed be an overwhelming experience, it can also be manageable when approached with the right understanding and preparation. This involves being aware of the common long distance moving mistakes you should avoid, and learning how to sidestep them. With that knowledge, you can navigate your move with fewer hiccups and more confidence.
Not planning far enough in advance
Beginning your relocation journey without a comprehensive plan can be like setting sail without a compass. Last-minute rush often leads to overlooked details and unnecessary stress. This is particularly true for long distance moves that require more detailed coordination and preparation.
One common oversight is waiting until the last minute to contact professional movers. For example, if your move involves crossing state lines, securing reliable interstate movers DC has in store, well in advance can significantly alleviate your moving stress. These professionals are typically in high demand and their schedules can fill up quickly, particularly during peak moving seasons.
To ensure a smooth moving process, start planning as early as possible. Create a moving timeline and checklist to keep track of all the necessary tasks. Early planning does not just eliminate last-minute panic but also allows you to thoroughly research your options and make informed decisions.
Underestimating the moving costs
It's easy to underestimate the financial aspects of a long distance relocation, which can lead to budgeting errors. Considering evident costs such as packing materials and transport fees is crucial, but it's equally important to factor in less-obvious expenses. These can include insurance coverage, potential storage costs, or any special packing for delicate items. For instance, if you're planning a relocation from or within the capital, long distance movers Washington DC offers provide comprehensive services that encapsulate all these costs. Just be sure to ask for detailed quotes that break down all charges.
Selecting the wrong moving company
Selecting the right moving company is a pivotal aspect of your relocation journey. Yet, it's often fraught with potential errors. Some people may be tempted to opt for the first, cheapest, or most readily available option. But this decision, seemingly convenient in the short term, can precipitate a series of problems in the long run.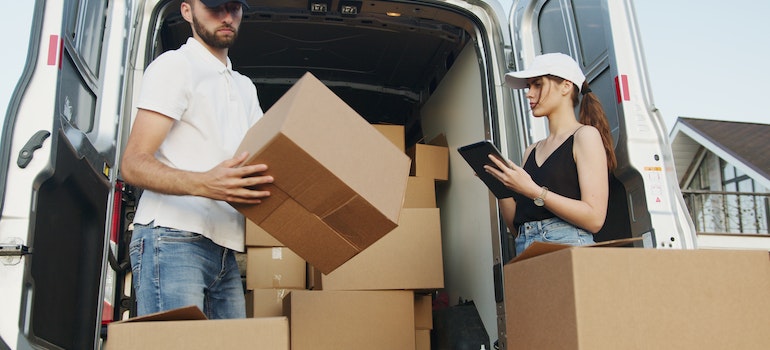 For instance, if you're based in the Washington metropolitan area, the selection of the reputable international movers DC area residents have the most direct access to can substantially smooth your moving experience. These companies, backed by local expertise, appropriate certifications, and favorable customer reviews, can provide reliable, hassle-free services that cater to your specific needs. Therefore, it's essential to invest time in evaluating your potential movers. It is a good idea to check their licensing and insurance details to make sure they're legitimate.
This choice is essentially about entrusting your valuable belongings to a reliable partner who can facilitate a stress-free, efficient move. Thus, that decision deserves your careful attention and thorough scrutiny.
Forgetting to declutter before packing
Packing everything you own and moving it across the country can be both costly and unnecessary. Among the common moving mistakes you should avoid, that people make when preparing for a long distance move is failing to declutter their homes beforehand. The more items you have, the more you'll have to pack, move, and unpack. Not to mention, the higher your moving costs will be. Also, the chaos of that unnecessary clutter you will have to deal with will only add to the stress of the whole situation. So, before you start packing, go through your belongings and decide what you truly need to bring with you. Donate, sell, or recycle things that you no longer use or need. Not only will this reduce your moving costs, but it will also make unpacking and settling into your new home much easier.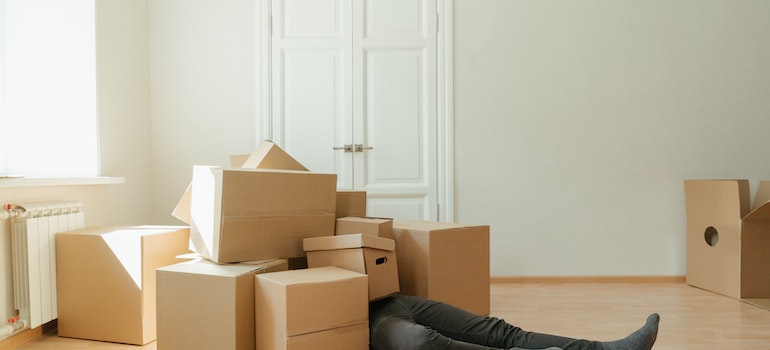 Failing to properly insure your belongings
One often overlooked aspect of long distance moving is insuring your belongings adequately. While many people assume that their movers will automatically cover any potential damage or loss, this is not always the case. Standard coverage provided by moving companies, also known as Released Value Protection, is minimal and might not cover the full value of your items.
Therefore, it is crucial to discuss insurance options with your chosen moving company. For example, when dealing with moving companies DC area caters to, enquire about Full Value Protection or third-party insurance options. This extra step ensures that your valuable items are fully covered, providing peace of mind throughout your moving journey.
Not considering the need for temporary housing
One of the commonly neglected aspects of this process is the potential need for temporary housing. Whether it's because of delays in moving in, time gaps between property closings, or a planned renovation of your new home, there may be a period where you need interim accommodation. Not planning for this possibility can lead to unnecessary stress and unexpected expenses. As a part of your comprehensive moving plan, think about this potential scenario. Explore your options in advance, from short-term rental properties to extended-stay hotels, and allocate a portion of your budget for this.
Ignoring the emotional aspect is among the moving mistakes you should avoid
Relocating over long distances isn't just about the logistics. It's a significant emotional journey too. Unfortunately, this emotional aspect often takes a backseat amidst the flurry of packing boxes and organizing movers. Uprooting your life and leaving familiar surroundings, cherished friends, and comforting routines can be emotionally challenging. While it's essential to focus on the practical aspects of your move, neglecting your emotional well-being can make the process more stressful.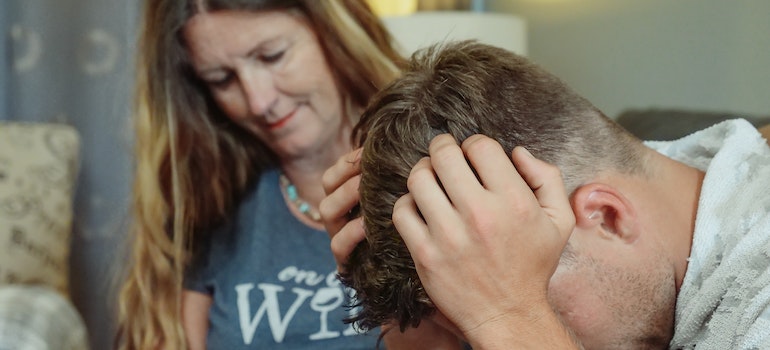 Be sure to allocate time for farewells and keep open communication lines with your soon-to-be neighbors. Also, plan return visits to your old community if possible. Perhaps even consider arranging professional help. Acknowledging and addressing these emotional aspects can positively transform your moving experience.
Wrapping up your long distance moving journey successfully
A long distance move is a major event in a person's life. For that reason, it is important to bear in mind these moving mistakes you should avoid to ensure that your relocation is a successful one. Each of these steps is crucial to avoiding unnecessary stress and potential pitfalls that are lurking along the way. Armed with these insights, you're now well-prepared to embark on a smoother, more efficient moving journey. After all, the goal isn't just to move – it's to transition seamlessly and settle comfortably into your new home.