If you're considering moving to Virginia, you're about to learn about the areas you can call home there. In particular, you will discover the charm of the trendy neighborhoods in Arlington. Each of them offers its own unique blend of excitement, convenience, and style. Get ready to embark on a journey through the vibrant pockets of this lovely town and discover the trendy area that speaks to you.
Historic charm meets modern chic in Ballston
Ballston seamlessly blends historic charm with modern chic. When moving to Ballston, enlisting the help of reliable local movers Northern VA has to offer is essential. These professionals specialize in serving the vibrant community of Ballston, ensuring a smooth transition.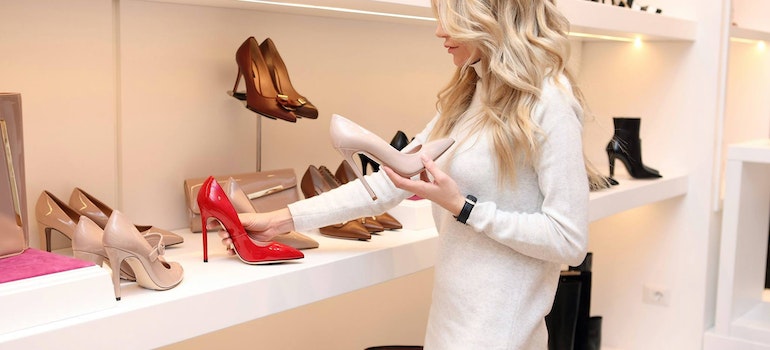 In addition to the assistance of professional movers, Ballston offers a wealth of attractions and conveniences. The renowned Ballston Quarter is a shopper's paradise with upscale stores and trendy boutiques. The Ballston Farmers Market showcases fresh produce and fosters community camaraderie. Moreover, this neighborhood's proximity to esteemed educational institutions like Marymount University enhances its appeal to families and students.
With excellent public transport connections, including the Ballston-MU Metro station, navigating the neighborhood and beyond is effortless. Also, its commitment to green spaces provides residents with opportunities for recreation and relaxation. All this is more than enough to attract those that are into trendy neighborhoods in Arlington.
The bustling heartbeat of Clarendon
Clarendon, one of Arlington's trendiest neighborhoods, is a vibrant hub for urban living. Its prime location and energetic atmosphere make it a top choice for those seeking a trendy lifestyle. With a dynamic nightlife scene, Clarendon offers a variety of bars and live music venues that come alive after dark. During the day, residents can explore the modern shops and delightful dining options at Market Common. The Clarendon Metro station ensures easy access to the rest of the city, making it an ideal choice for commuters. With its unbeatable location and lively ambiance, Clarendon stands out as one of Arlington's most sought-after areas to live for those seeking convenience and excitement.
The urban village of Shirlington
Nestled in the DC area, Shirlington embodies the essence of an urban village, attracting residents seeking a pedestrian-friendly and culturally vibrant area to settle in. If you're planning a move to Shirlington, there are reputable movers DC area is home to, which specialize in serving the residents of this place. They will make you and your family transition to your new life phase as smoothly as possible.
Once settled in, you'll discover that Shirlington offers a plethora of enticing features. The Shirlington Village is a hub of activity, with its eclectic mix of restaurants, theaters, and boutiques. Outdoor enthusiasts can indulge in the picturesque W&OD trail, perfect for walking, jogging, or cycling. The dog-friendly community there is exemplified by the popular dog park and regular canine-centric events.
With its proximity to downtown DC, Shirlington provides easy access to the bustling city, while still maintaining its distinct charm. The neighborhood's blend of urban amenities and community-oriented atmosphere make it an ideal place to live for those seeking the best of both worlds.
Crystal City is a neighborhood with a view
Crystal City, an Arlington gem, captivates residents and visitors alike with its breathtaking cityscapes and vibrant community. With the arrival of Amazon's headquarters, Crystal City has transformed into an area of remarkable growth and opportunity. The Underground, a network of shops and restaurants beneath the streets, adds a unique charm to the neighborhood. Crystal City's commitment to arts and culture is evident through its public art installations and galleries. Also, the neighborhood's extensive green spaces and convenient underground walkway to Ronald Reagan Washington National Airport make it an ideal choice for nature lovers and frequent travelers. Boasting urban sophistication, cultural vibrancy, and unbeatable views, all at the same time, Crystal City stands as a trendy and convenient neighborhood in Arlington. It continues to attract residents seeking a dynamic and inspiring place to call home.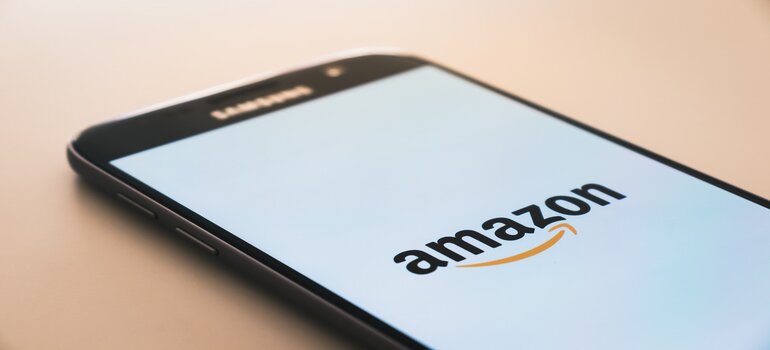 If you want a slice of suburbia, Westover is your place
In the heart of Arlington, Westover exudes a tranquil suburban charm that beckons residents seeking a peaceful retreat. This neighborhood offers a serene escape from the bustling city, while still providing easy access to the urban amenities of Arlington and nearby Washington, D.C. When it comes to moving to Westover, there are reputable movers Arlington VA provides that specialize in local and long distance moves. They cater to the specific needs of residents in this idyllic neighborhood.
Moreover, Westover boasts a unique community spirit and a close-knit atmosphere. Stroll along the tree-lined streets and you'll find a delightful mix of independent shops, including a beloved local bookstore and charming cafes. In addition to that, Westover Farmer's Market is a highlight, offering fresh produce, artisanal products, and a friendly gathering place for neighbors. With its wide sidewalks and bike lanes, Westover encourages outdoor activities and leisurely walks. The neighborhood also features a public library, a popular beer garden, and frequent community events that foster a strong sense of belonging.
The scenic haven Rosslyn offers is unmatched
Perched on the banks of the Potomac River, Rosslyn epitomizes urban sophistication and natural beauty. Its stunning skyline and breathtaking views make it a sought-after destination for both residents and visitors. If you're planning a move to Rosslyn from afar, it is best that you enlist one of the long distance moving companies Northern VA has in store that specialize in seamless relocations. That way your possessions will arrive safely at your new home.
Also, Rosslyn doesn't lack attractions and amenities. The neighborhood's lively atmosphere is enriched by events like the Rosslyn Outdoor Concert Series. They provide the residents and visitors alike with the opportunity to enjoy live music against the backdrop of the cityscape. The renowned Artisphere showcases diverse exhibits and performances, appealing to art enthusiasts of all kinds. There's no doubt that this neighborhood provides an unparalleled combination of convenience, scenic beauty, and cultural experiences.
Find your perfect trendy neighborhood in Arlington
All in all, Arlington stands as a treasure trove of trendy neighborhoods, each brimming with its distinctive character and allure. From the energetic nightlife of Clarendon to the modern chic of Crystal City, there is a neighborhood to suit every taste and preference. In essence, Arlington offers a lifestyle that seamlessly blends urban excitement with suburban tranquility. Whether you're a long-time resident or a newcomer, trendy neighborhoods in Arlington are sure to captivate and provide an exceptional living experience.