Apartment Movers Maryland

GET YOUR FREE ESTIMATE
"*" indicates required fields
Relocation to or from an apartment is not that simple as we expect it to be. It can get even more complicated if you have to move overseas. Therefore, in the situations like these, you should look for the help of a professional and reliable moving company. Fortunately, A2B Moving and Storage is here for you! With our skilled apartment movers MD to support you, you can be certain that your relocation will run smoothly and efficiently. Get in touch with us and book your move!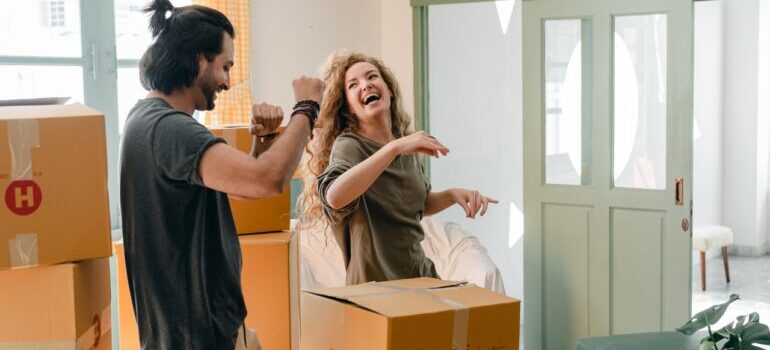 With apartment movers MD a stress-free relocation is guaranteed
Every relocation is different and every apartment move has its difficulties. But you don't have to worry about the stress and challenges of an apartment relocation if you give a call to A2B Moving and Storage. Our team of efficient movers Maryland will help you deal with all the tasks that apartment relocation can bring. With MD apartment movers by your side, you can rest assured that your belonging will come to your new address without any damage and in a timely manner. All you have to do is to choose a moving service you need and let our team do the rest. We will provide you with storage service, move your piano safely or move your apartment internationally if want so.
As proud members of A+ Better Business Bureau, we strive to provide our clients with the best possible relocation experience. Therefore, with our moving team, a smooth, efficient, and stress-free relocation is guaranteed.
Reach out for A2B Moving and Storage
When searching for a moving company, you want the one with experience, skills, and equipment. With our efficient and devoted apartment movers MD you will get a high-quality moving service. Contact A2B Moving and Storage and book your worry-free relocation.
Get in Touch
"*" indicates required fields