Commercial Movers Maryland

GET YOUR FREE ESTIMATE
"*" indicates required fields
Once you decide to move your business, you need to find a reliable, trustworthy, and affordable moving partner to be by your side. Therefore you should contact one of the best moving companies – A2B Moving and Storage. Our team of trained, experienced and devoted commercial movers MD will give you a helping hand. They are able to relocate your business space with great care and record time. All you should do is give us a call and let us give you the best business move experience.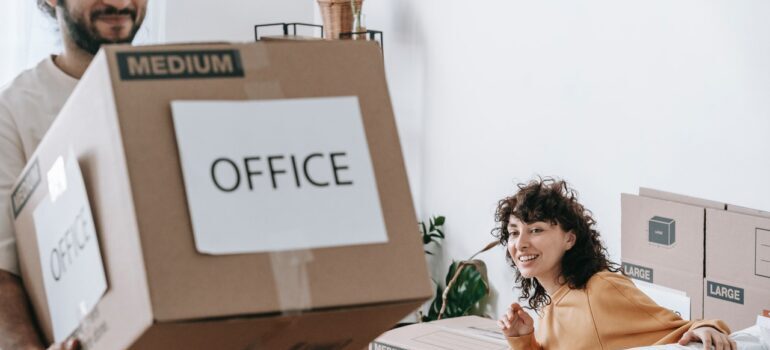 We are experts in office moves in Maryland
It doesn't matter if you want to move your business or you need a storage solution for your office appliances, A2B Moving and Storage has everything you have been looking for. Our office movers MD are highly specialized in commercial relocations in Maryland. The team of hard-working and devoted men will handle your business move with utmost care and clockwork precision. We will be by your side every step of the way and we will do everything to keep your belongings safe. Whether you are moving your office just across the street or you need a long-distance move, our Maryland movers will make the whole moving process runs smoothly. Our diligent staff is at your service and can also provide you with:
interstate moving service
international moving service
Commercial movers MD are at your disposal
A2B Moving and Storage is a moving company that strives to keep the highest possible standards in the moving business. Thus, we are proud to say that we are an A+ member at the Better Business Bureau. Our commercial movers MD are at your disposal, ready to provide you with a worry-free and safe moving experience. Contact us today, ask for a free estimate and you will get a premium service at great rates!
Get in Touch
"*" indicates required fields