Moving often requires lots of time and effort. There is a lot of preparation to do even before the move. Moreover, after you eventually move to your new destination, you will need time to adapt to your new lifestyle. This part of the move is going to be especially highlighted after your move from Frederick MD to Alexandria VA. Frederick MD is a relatively small town with a strong sense of community and a suburban kind of lifestyle. On the other hand, Alexandria VA is a bigger city with a more urban kind of lifestyle. The pace of life in these two cities is noticeable, so you will need time to adapt. There is also a lot of planning and organizing to do if you want your move to be successful. And, to be sure everything will go smoothly, we suggest hiring movers Frederick MD and their moving services. You can read about all of this, in detail, in the article below.
Navigating your move from Frederick MD to Alexandria VA
There are many unique challenges this particular move can pose. Firstly, due to the noticeable difference between these two cities, you will need time to adapt. The moving part itself can also be troublesome. However, there are a few moving tips that can help you make it a lot easier. But, let's see what you can expect from this move, and what you can do, besides hiring movers Alexandria VA, to make it as smooth as possible.
Unique challenges and opportunities this move presents
The primary challenges you will face when you move to Alexandria VA are the higher cost of living and the higher population density.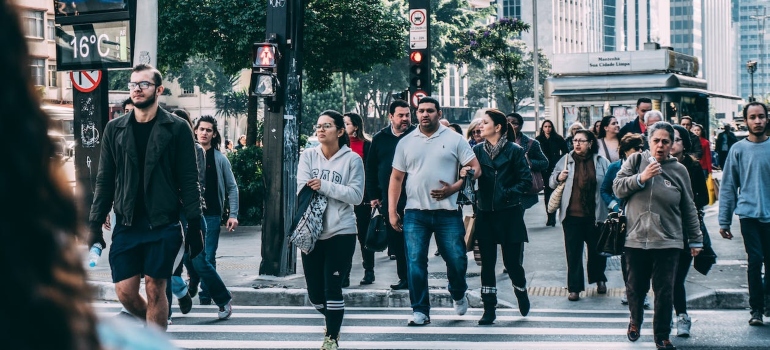 As for the opportunities, you will find that Alexandria VA has a larger job market, as well as cultural and entertainment opportunities. We will describe these unique traits of this move in the following paragraphs.
You can expect a higher cost of living after your move from Frederick MD to Alexandria VA
The cost of housing in Alexandria VA is about two times more expensive than in Frederick MD. The average rent in Alexandria is also considerably higher than in Frederick. Food and groceries similarly compare between these two cities. Another thing you need to account for is transportation. Any form of transportation in Alexandria will surely cost you more than it would in Frederick MD. In addition to all of this, the income, property, and sales taxes are higher in Alexandria VA.
Higher population density
The population density in Alexandria VA is around four times higher than in Frederick MD. Traffic here can be a lot more congested and finding a parking spot can prove to be difficult. Noise pollution is another thing to keep in mind. Since it is a bigger city, you will be subjected to a lot more noise than you would be, living in Frederick MD.
Housing options are more limited, so there is a big chance you will only find a smaller living space. On the other side, higher population density also means more access to amenities. This can be very convenient and is one of the reasons people tend to move to a bigger city.
A larger job market
A bigger city often means a bigger job market. Alexandria VA is no exception. It has a lot more to offer job-wise than the town of Frederick MD. This is the primary reason people why people are hiring movers Maryland and making moves like this one. In general, job seekers have several options in a variety of industries in the Alexandria labor market. With its broad economy, close proximity to Washington D.C., and expanding tech industry, the city appeals to both employers and job seekers.
More opportunities
The City of Alexandria VA has many cultural and entertainment options for you to discover. This separates it heavily from Frederick. A picturesque historic area with cobblestone streets, quaint shops, and a variety of eateries is all located in Old Town Alexandria. The Alexandria Black History Museum, the Alexandria Archaeology Museum, and the Torpedo Factory Art Center are just a few of the museums and art galleries that can be found in Alexandria.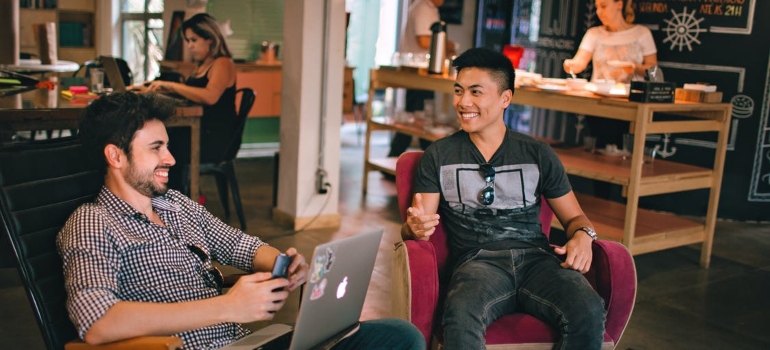 The Torpedo Factory Art Center is a gathering place for artists that houses studios, galleries, and workshops. The Mount Vernon Trail, Jones Point Park, and the Potomac River shoreline are just a few of Alexandria's parks and outdoor spots. People have access to outdoor activities including biking, hiking, and kayaking. To be completely fair, Frederick has more options for outdoor lovers. However, for any other kind of entertainment, Alexandria VA has a heavy lead.
Planning and organizing your move from Frederick MD to Alexandria VA
Provide yourself enough time to organize and plan your relocation. Planning your relocation needs to begin at least two to three months before the actual moving day. Create a list of all the tasks you must complete before relocating, such as hiring self storage Alexandria VA, packing your items, and contacting utility agencies. Go through your things and get rid of everything you don't need or desire before you start packing. This can help you pack and move with fewer goods, which will save you time and money. Pack your items with care, labeling each box with its contents, and placing like items together. This will make unpacking easier and more orderly.
Hiring a reliable moving company
In order for your move to be a complete success, you will need the help of A2B Moving and Storage and the various moving services we offer. Hiring a moving company saves you time and effort and it is more convenient in every way. Your things will be safe and sound during the whole move from Frederick MD to Alexandria VA, and you will not have to worry about anything. That's all we prepared for you. Happy moving!