Moving can be a daunting task, whether you are moving across town or to a different state. Packing and moving all your belongings can be stressful, especially if you are doing it yourself. However, with the help of moving companies DC area, the process can be much easier. So, let us explore some useful tips from experienced DC movers and packers to make your next move less stressful.
Start early
The first and most important tip your moving helpers Washington DC will give is to start early. Give yourself enough time to organize everything. Create a checklist of everything you must do and set a deadline for each task. By doing so, you are only helping yourself to stay on track and ensure that nothing is missed. So, as soon as you figure out the moving date, start planning and set tasks for the upcoming week. Engage your family, friends, coworkers, and neighbors. The more help you have the faster your moving preparations will be.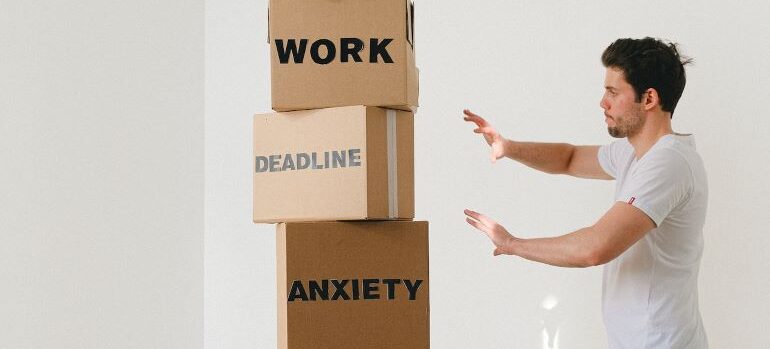 Declutter while packing
The next tip is to declutter before you start packing. Or do it while packing if you have patience and time. This is the perfect time to get rid of any items you no longer need or want. Donate, sell, or dispose of anything that you don't plan to take with you. This will not only save you time and money when packing, but it will also make your new home feel more spacious and organized. So, decluttering while moving is important and it is one of the tips from experienced DC movers and packers you can't neglect.
Have an organized packing process – One of the most important tips from experienced DC movers and packers
You must organize if you want to tackle the packing process. Start by packing the items you use the least, such as seasonal clothing or decorations. One of the most challenging items to pack is fragile or delicate items such as glassware or artwork. Your experienced international movers DC area suggest using plenty of bubble wrap and packing paper to protect these items. Pack them in sturdy boxes and label them as fragile to ensure they are handled with care. As a matter of fact, you should label each box clearly with the contents and the room it belongs to. If you do so, you will make unpacking much easier and more efficient.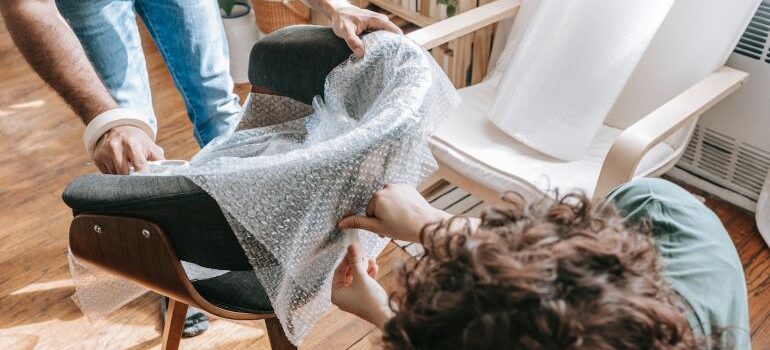 Another useful tip is to pack a "first-night" box. This should contain all the essentials you will need on your first night in your new home. You should include items such as bedding, toiletries, and a change of clothes. This will save you the hassle of digging through boxes to find what you need on your first night.
Using the right tools is another among the tips from experienced DC movers and packers
Finally, make sure you have the right tools and equipment for your move. This includes sturdy boxes, packing tape, bubble wrap, and a dolly to move heavy items. You may also need to rent a moving truck if you are doing the move yourself. Although, if you hire furniture movers Washington DC you can be sure that they will bring all the necessary equipment.
When it comes to moving furniture, experienced DC movers and packers suggest taking measurements of your new home and creating a floor plan. This way you will determine which pieces of furniture will fit and where you should place them. Disassemble any large pieces of furniture such as beds and bookshelves to make them easier to move.
These were tips from experienced DC movers and packers. With the help of an experienced DC moving team, it can be made much easier. But if you decide on moving by yourself, follow these tips and you will be successful.  You can ensure that your next move is organized, efficient, and stress-free. Remember to start early, declutter, pack carefully, and have the right tools and equipment on hand. With a bit of planning and preparation, your next move can be a smooth and successful one. Good luck.