If you are considering moving from Ashburn to Frederick, you're in the right place. This guide provides insights that will help you discover everything you need to know about your new hometown. Also, you'll find some tips for organizing an easier move. Whether you're drawn to Frederick for its historic charm, cool arts scene, or outdoor adventures, this move is a chance to start a new chapter in a city that has much to offer.
Frederick's climate 101
Before moving from Ashburn to Frederick, it's important to understand the climate differences to prepare adequately. Frederick experiences four distinct seasons:
Spring: Mild temperatures and blooming flowers, perfect for outdoor activities.
Summer: Warm with occasional humidity, with temperatures averaging in the 80s (°F).
Fall: Crisp air and vibrant foliage, a favorite for many locals.
Winter: Cold with occasional snowfall, temperatures often dip below freezing.
Frederick's climate is slightly cooler than Ashburn, especially in winter. Therefore, make sure your wardrobe and home are ready for these changes. Interestingly, Frederick is sometimes dubbed the "Snowiest Town in Maryland," receiving an average of 20-30 inches of snow annually.
Cost of living comparison
Unless your budget is limitless, you must compare the cost of living between these two cities. Ashburn, being part of the affluent Washington D.C. metropolitan area, generally has a higher cost of living, especially in terms of housing. On the other hand, Frederick offers more affordable housing options, potentially leading to significant savings. Utilities and groceries also tend to be more budget-friendly in Frederick. However, it's important to consider transportation costs, particularly if you plan to commute for work, as public transportation options are more limited compared to Ashburn. When planning your move, obtaining quotes from long distance moving companies Northern VA offers can provide a clear picture of your moving expenses. It's a part of budget planning you shouldn't forget. But in general, life in Frederick is more affordable than in Ashburn.
The housing market in Frederick
Before you hire one of the experts to help you, such as some of the moving companies Virginia is home to, you'll have to find a place where they will move you to. Frederick's housing market offers everything from historic homes to modern apartments at more affordable prices than Ashburn.
Rental and purchase options
Frederick's rental market is budget-friendly, with a variety of choices to suit different needs. For homebuyers, the city presents a more economical alternative, with a range of properties from charming older homes to new constructions.
Neighborhoods
The city consists of various neighborhoods, each suitable for different lifestyle needs. Downtown is popular for its historic appeal, while suburban areas offer tranquility.
Hiring experts for moving from Ashburn to Frederick
When choosing a moving company, make sure it's a reliable one. Searching for moving companies Maryland caters to will help you find reputable movers familiar with the area, ensuring a smooth transition.
Amenities
Frederick's housing market is complemented by an array of amenities, from parks and shopping centers to cultural venues, providing residents with convenience and quality of life.
With careful research and the help of trusted professionals, finding your new home in this city's diverse housing market can be a breeze.
Looking for a job after moving from Ashburn to Frederick
The job markets in these cities differ to an extent. Due to its proximity to Washington D.C., Ashburn has a strong presence in the technology, government, and contracting sectors. Frederick's economy is diverse, with growing sectors in healthcare, education, and biotechnology. There are also good prospects for those in the art and music business, so you can hire reliable piano movers Northern Virginia residents trust to safely transport your instrument. Networking and utilizing local job resources in Frederick can aid in a smoother transition and job search.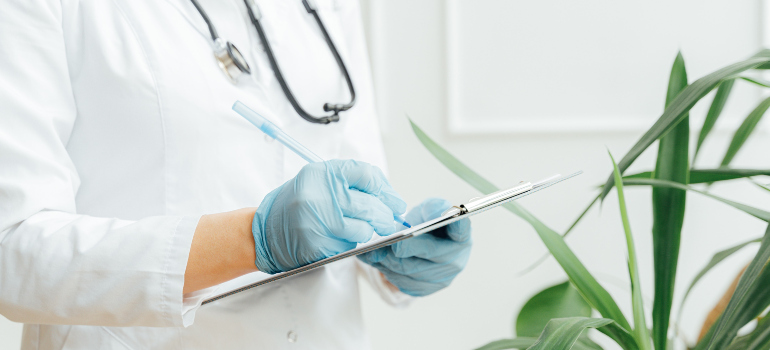 Education and schools
If you are moving from Ashburn to Frederick as a parent, one of your top concerns is probably the quality of local schools. Rest assured the schools in this city are not bad at all. Here are a few details about them:
Public schools: Frederick County Public Schools provide diverse programs and have a good reputation.
Private schools: Several private institutions offer alternative educational approaches.
Higher education: Frederick Community College and satellite campuses of larger universities offer higher education options.
The city is committed to educational excellence, with numerous initiatives aimed at enhancing learning experiences. Frederick was once home to Barbara Fritchie, a woman who, at the age of 95, famously challenged Confederate soldiers during the Civil War, showcasing the city's long-standing spirit of resilience and learning.
Healthcare facilities
Relocating means transitioning to a new healthcare system, and the city you are moving to is well-equipped with facilities to meet your medical needs. Frederick boasts various hospitals, clinics, primary care physicians, and specialists. Thanks to all of that, the residents get comprehensive healthcare services that are readily available. The Frederick Health Hospital is a notable facility, offering a wide range of medical specialties.
In addition to medical services, residents have access to numerous dental and vision care providers, contributing to holistic health maintenance. Pharmacies are conveniently located throughout the city, providing easy access to medications and healthcare advice.
As you plan your move, it's essential to transfer your medical records to new healthcare providers. Ensure all necessary documentation is in order, and initiate contact with your current providers well in advance to facilitate a smooth transition.
Lifestyle and recreation that will be available to you after moving from Ashburn to Frederick
Whether you're an outdoor enthusiast, art lover, or foodie, Frederick has what it takes to get under your skin.
Outdoor adventures
The proximity to the Catoctin Mountains invites residents to explore hiking trails, camping spots, and nature reserves. In the city, parks like Baker Park provide scenic spaces for walking, picnicking, and enjoying community events. They are a perfect place to meet new people if you have just moved to the area alone.
Culture and arts
The arts scene of the city consists of galleries, theaters, and live music venues enriching the lives of everyone living in this place. The Weinberg Center for the Arts and the Delaplaine Arts Center stand out, hosting performances and exhibitions year-round.
Culinary and shopping delights
The historic downtown area is a haven for food enthusiasts and shoppers, with many restaurants, cafes, and unique boutiques to explore. Be it fine dining or grabbing a casual bite, you'll surely eat well in this area. Also, there's a wealth of options to explore when it comes to shopping, and they include everything from high-end shops to quirky stores.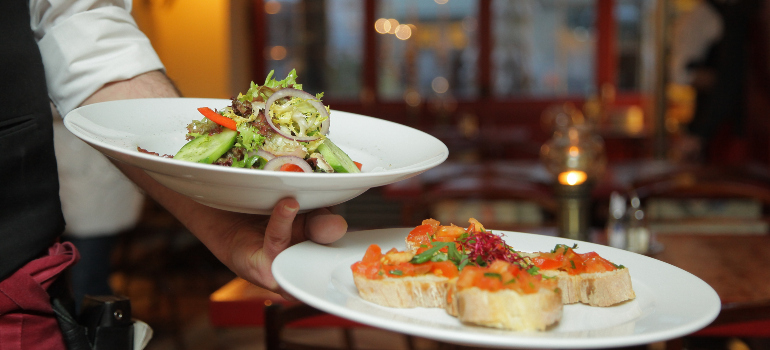 Events to look forward to
Frederick is known for numerous festivals, farmers' markets, and outdoor concerts fostering connections among residents.
As you immerse yourself in Frederick's lifestyle, ensuring your belongings are transported safely is a part of the transition. A reliable moving service, such as A2B Moving and Storage, can facilitate a smooth move, allowing you to focus on enjoying all the recreational activities your new home has to offer. Frederick is ready to provide a rich and fulfilling experience as you start this new chapter in your life.
Preparing for the move
When you've reached the final decision to relocate from Ashburn to Frederick, you'll need to deal with the practical aspects of moving. For everything to go smoothly on the big day, it is necessary that you prepare properly in advance. Here's a comprehensive checklist and some valuable tips to help you do this right.
1. Create a moving checklist
Start by creating a detailed moving checklist. This should include all the tasks you need to complete before, during, and after the move. From sorting out your belongings, and notifying important parties about your change of address, to setting up utilities in your new home, having a checklist will keep you organized and on track.
2. Sort and declutter
Before packing, go through your belongings and decide what to keep, sell, or donate. This is a great opportunity to declutter and reduce the volume of items you need to move. Ultimately, you'll be saving time and money.
3. Research and hire a moving company
Invest time in researching reliable moving companies. Look for companies with positive reviews and ensure they are licensed and insured. Moving companies Frederick MD provides are a good choice because they are familiar with the area. Get quotes from multiple companies and ask about their services, including packing, loading, transportation, and unloading.
4. Gather packing supplies
Once you have sorted your belongings and chosen a moving company, start gathering packing supplies. You will need boxes, tape, bubble packs, and markers for labeling. Some moving companies provide packing materials as part of their service, so be sure to ask.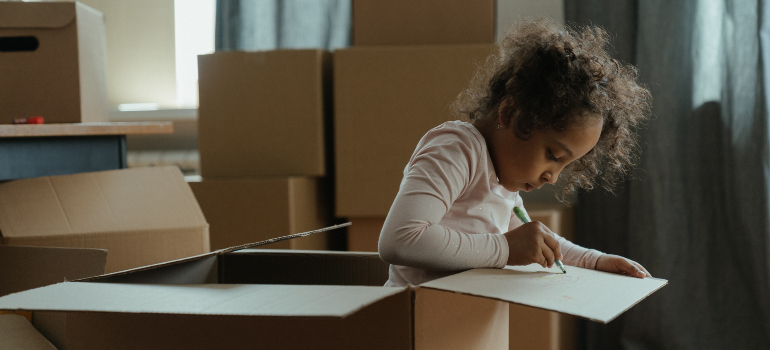 5. Start packing early
Begin packing items you use less frequently well in advance. It's a good idea to label each box so you know what's inside of it and what room it belongs in. This will make unpacking in Frederick much easier.
6. Notify important parties
Make a list of all the important parties that need to be notified about your move. This includes your employer, bank, insurance company, and any subscription services. Don't forget to update your address with the USPS for mail forwarding.
7. Set up utilities and services in your new home
Before you move, contact utility providers in Frederick to set up services like water, electricity, and internet. This way everything will be ready and functioning when you arrive at your new home.
8. Prepare for moving day
As moving day approaches, ensure everything is packed and labeled. Prepare an essentials box with items you will need immediately upon arrival, such as toiletries, clothes, and important documents. If you have pets, make arrangements for their transportation as well.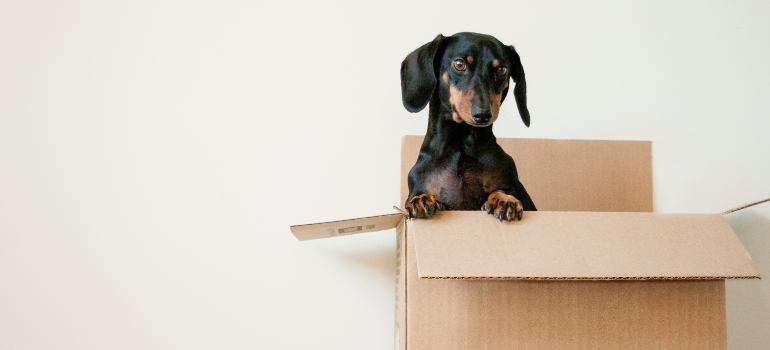 9. Final walkthrough and cleaning
After one of the moving companies Ashburn VA offers has picked up all your stuff you have one more thing to do in your old home. Before leaving, do a final walkthrough to ensure nothing is left behind. If possible, clean the property or hire a cleaning service, as this is often a requirement when ending a lease or selling a home.
10. Stay calm and positive
Moving can be stressful, but staying calm and maintaining a positive attitude will make the process smoother. Remember, this is the start of a new chapter in Frederick, full of exciting opportunities and experiences.
Networking and community involvement
Building a network and getting involved in the community is just as important for your well-being as are the exercises and eating healthy for example. Here are some examples of where to do it:
Local clubs and organizations. Joining groups aligned with your interests is a great way to meet people.
Volunteering. Numerous volunteer opportunities allow you to give back and connect with locals.
Community events. You might be familiar with the events in Ashburn, but now's a good time to find out what is on in Frederick. Find out the date when local events and festivals are held and attend them in order to immerse yourself in the local culture.
Engaging with the community fosters a sense of belonging and helps establish connections. Frederick is known for its "Clustered Spires," a set of historic churches that have become a symbol of the city's community spirit and architectural beauty. Therefore, it's a great place to expand your social circle.
Is moving from Ashburn to Frederick a good idea? Yes!
Moving from Ashburn to Frederick marks the beginning of an exciting adventure, a new life you were looking for. Frederick is undeniably a city where many have found happiness, and so can you. It welcomes newcomers with open arms. With the insights from this guide, you'll be well-prepared to make the most of what Frederick has to offer. Also, by applying these moving tips, you can organize a stress-free move to your new home. Of course, there is no big change that is 100% easy and that requires no effort at all. But given that the life that you wanted awaits on the other side of it, it's worth it.