Every now and then people need to move and find themselves a new home. Thinking about it and wanting it is nice, but when it comes to the process itself people start worrying and stressing out. To avoid this, you can hire one of the best long distance moving companies in Northern VA to assist you with the move. It is always better if you are not alone in all the packing and relocating. With a good moving company, your move will go smoothly. In this case, moving from Virginia to Maryland wouldn't be any different than moving from across the street. Whether you plan on moving long-distance or short-distance, the moving process is the same with professional help. There is just a difference in the time you need for the relocation process. In this article, we will get to read all about moving from Virginia to Maryland. Let's dig in.
Virginia and Maryland: differences and similarities
Virginia is further south and has a longer coastline along the Atlantic Ocean than Maryland. Maryland is close to the mid-North Atlantic region and has a short coastline. Also, Virginia has a larger land area than Maryland. Virginia has a diverse economy with many agricultural, military, and technology industries. Maryland has a strong economy built on the federal government, biotechnology, and cybersecurity.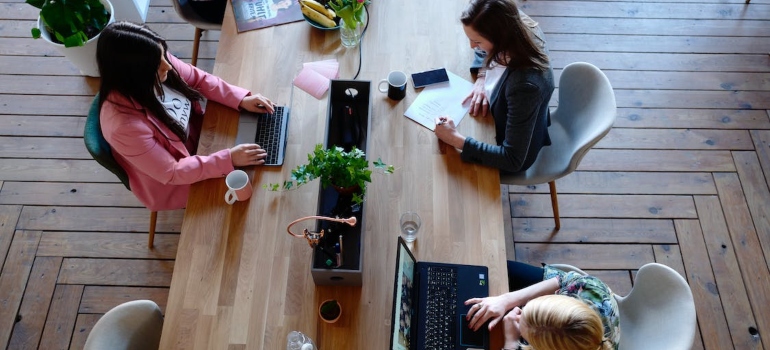 Virginia has a larger population than Maryland. The state of Maryland is known for its fast-paced lifestyle. You'll find Baltimore's thriving arts and culture scene and vibrant nightlife in cities like Bethesda and Annapolis. Virginia, on the other hand, has a slower pace of life, with an emphasis on outdoor recreation and a more relaxed rural lifestyle.
The cost of living in Maryland is generally higher than in Virginia, especially in urban areas such as Baltimore and the D.C. metro area. Real estate prices and taxes are generally higher in Maryland, and the cost of living is lower in rural Virginia. Maryland's population is more urbanized, with a higher concentration of people living in the Baltimore metropolitan area. In contrast, Virginia's population is more rural, with a higher percentage of people living in small communities and rural areas.
Knowing where to start is the first step
Sometimes people plan to move in advance, they plan for a long period, searching for the perfect, great place to live. They know exactly what they want and how they want it, and still when the moving process starts, almost all the time, some little things go sideways. When the moving process is planned in a hurry, it seems like nothing is going as intended!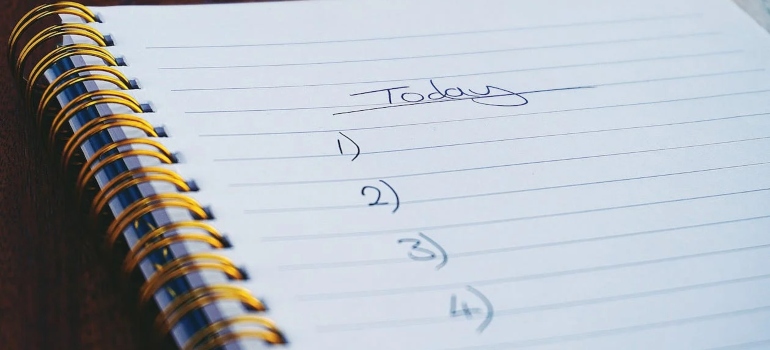 So, it is important to plan your first step, knowing where to start the moving preparation process. Planning your move from Virginia to Maryland is just like any other event in life that you have to plan. Start by dividing the whole process into many smaller parts. Keep in mind that the goal is to save your time, and health, and to move into the new house with a smile. It will be a lot easier for you to overcome this by doing everything step by step.
Moving without stress is a form of art!
It is completely normal to be stressed when moving, in the end, you are making a big change in your life by changing the home you live in. Especially when you are moving to another state. Therefore, your job is just to put that level of stress at the minimum, and move from your old home to the new one in the best possible way! Put your trust in one of the best movers Alexandria VA that you can find, and make a great plan for the moving process with them. This will make your move a lot less stressful. By assigning the moving part to your movers you can completely focus on moving preparation. Therefore, the first step in your moving process must be finding the best moving company that can help you move.
Moving from Virginia to Maryland – choosing the best option for your move
If the moving company has good reviews or if you hear from someone that they had a good experience, this could be a great help in deciding on the company. Also, when you are researching the company, always check if they are a licensed moving company. When you are doing an interstate move, like moving from Virginia to Maryland, it is always best to search for movers that do interstate moving.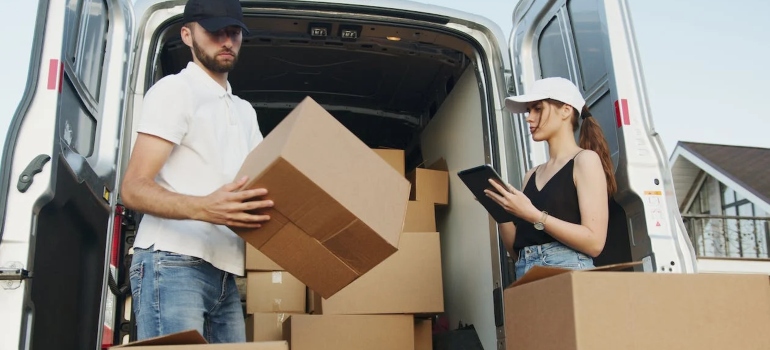 Some interstate movers VA are better at doing their job than the rest of the moving companies, just because they are focused on long-distance moving as well. Some companies move only locally, and do only short-distance moves. That is their specialty, but if you move from state to state, you need someone who knows that type of work better. In conclusion, try hiring movers that specialize in long-distance moving.
Keep your stuff safe in the meantime
Finding a moving company that can assist you with storage also could be useful. If you are in need to move, but you didn't find a new home, storage is a great solution. You can decide to put your belongings in storage  while you are looking for a new home, decorating or renovating inside. This way you will be able to shift your focus elsewhere. The moving companies Gaithersburg MD usually have storage services that they can offer. So, if you know in advance that you need a storage, try renting one out. While looking for an interstate moving company, see if they have a storage service as well. You will save yourself a lot of time this way.
After the first step, it becomes easier
When you decide on the moving company, the rest of your move is going to be more relaxed. Because now you have professionals by your side that know everything about packing and moving. They know how everything works, whether it is the loading, the unloading, or any other moving alternatives. You can always arrange everything with them in advance, primarily what kind of services you will need to accomplish your move. At least from the ones that they can offer.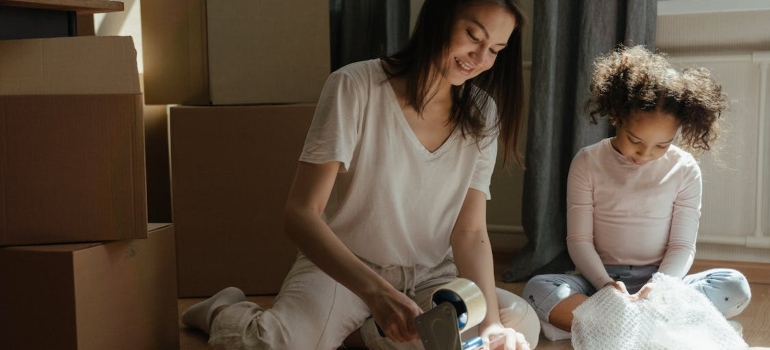 A good moving company like many companies in moving companies Frederick MD should always have a free estimate. That will help you decide on what you need and how to plan your budget. You will see how important it is to use your money wisely in the moving process. After that, you are going to need to start packing and preparing for your move. Preparing everything on time is important! You can always add some more time to the planning at the beginning, just in case.
List of the things that may be of importance while moving
Making a moving checklist is something all moving companies in Virginia can wholeheartedly recommend. This is the thing we mentioned at the very beginning of this article. If you divide the moving process into many smaller parts, it becomes easier for you. This is why a moving checklist always comes in handy. By making a list of tasks to complete, and checking them once you have completed them, you make your job easier. This way, you will always know how well your move is going. This is a list of useful moving tips to keep in mind when moving:
Start planning on time and hire the movers well in advance
Find a good and reliable moving company
Get a free estimate
Think what period is the best for moving and what day of the week. Avoid weekends if you can, weekends are always busier than weekdays
See if you need moving insurance and read about it online
Get the packing supplies that you need and all the cushioning materials, unless the movers are doing this part for you
Organize the packing schedule and the moving methods that you want to use
Prepare yourself for the moving day – comfortable clothes, important things, and keep your valuables  near you at all times
If you have kids or pets, make sure there is someone that will take care of them while you pack, if you need that kind of assistance on the moving day or in the upcoming days of your move
Don't forget yourself! Make sure to eat and drink a lot of fluids on the moving day, since it usually lasts a bit longer than you would expect
These are the basic moving tips you can implement in any kind of move. But, using these tips is especially important if you are doing an interstate move such as this one. The longer the move, the more tiresome it is. Keep all of this in mind to make your move stress-free.
What to expect when moving to Maryland
Maryland is home to vibrant cities, with Baltimore being the state's largest city and the center of its cultural and economic life. Baltimore offers a busy downtown area, a vibrant arts scene, and a diverse population. Maryland is known for its scenic landscapes such as the Chesapeake Bay, Assateague Island, and the Appalachian Mountains. Opportunities for outdoor recreation abound, including hiking, boating, and fishing. Maryland has a higher cost of living compared to other states in the region.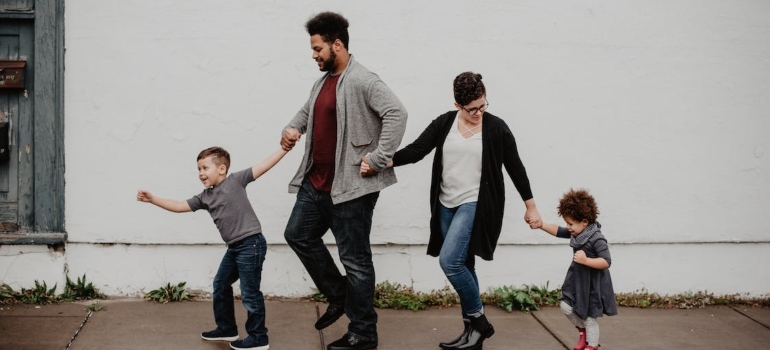 Property prices and taxes are generally high, especially in urban areas. So, there is a big chance you will get to spend some money if you decide to move here. But you can always count on the help of the affordable movers Bethesda MD to at least save you some money on your move. It is also worth mentioning that the salaries in Maryland are also generally higher, making it a good choice for those looking for employment opportunities. Maryland has a temperate climate with hot summers and cold winters. Moderate to heavy rainfall is expected throughout the year, including rain and snow.
Pat yourself on the back for doing a great job
If you search for good and reliable moving companies Maryland and hire the best-looking one, you will almost certainly have no problems. As you can see, the moving can get quite simple with the right approach. Let's summarize the moving from Virginia to Maryland process you will go through. Follow the moving tips we listed above. Find good and reliable movers. Plan everything well ahead and hire the movers as soon as you can. Don't forget to get your moving quote beforehand. Make a moving checklist to help yourself lead a better track of your move. Consider your moving budget and act accordingly. Keep all of this in mind and you are good to go.