Visiting the nation's capital is always fun, no matter how many times you do it. In fact, if we had to say how many days it would take to see all the interesting bits of this city, the number would likely be bigger than most of us can afford to be absent from work. So, it is best to focus on the must-see attractions in Washington DC on your first visit and continue exploring more and more each time you come back.   That is why we prepared a list of such attractions for you. But beware! We must warn you of the danger of falling in love with this amazing city and calling one of the moving companies such as movers DC area offers to plan your relocation. Because one thing is certain – you are about to have the time of your life there.
The National Mall: America's Front Yard
The National Mall, often referred to as "America's Front Yard", is a sprawling green expanse in the heart of Washington DC. It serves as the backdrop for many of the nation's most iconic monuments and memorials. Also, it is one of the most popular backdrops for Instagram selfies and marriage proposals. As you walk its grounds, you're treading the same path as countless historical figures and events.
Here's what you can take a picture with there:
Washington Monument. The towering obelisk honoring the nation's first president.
Lincoln Memorial. A grand structure dedicated to Abraham Lincoln, with his statue overlooking the Reflecting Pool.
World War II Memorial. A tribute to the 16 million who served in the American armed forces.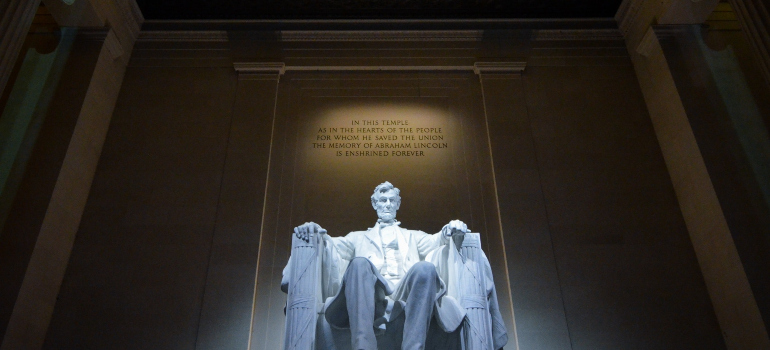 Georgetown: Where historic charm meets modern-day
You'll fall in love with Georgetown immediately! Its cobbled streets and historic homes are a glimpse into Washington DC's storied past. You can walk along its waterfront where the array of shopping and dining options beckon. Also, the scenic beauty of the C&O Canal, a favorite among locals and tourists alike, provides a serene backdrop for afternoon walks. But bear in mind that if you intend to relocate to this part of the city, its narrow streets can be a challenge. Thankfully, Washington DC hourly movers are adept at navigating these streets, ensuring a hassle-free transition at a fair rate. Whether you're here to relive history or simply enjoy the present, Georgetown promises a delightful experience.
Smithsonian Museums: Among the must-see attractions in Washington DC
The Smithsonian Institution perfectly showcases the human curiosity and the pursuit of knowledge. With 19 museums, galleries, and a zoo, it's the world's largest museum, education, and research complex. Favorites like the National Air and Space Museum and the National Museum of American History draw millions of visitors each year. Each museum houses countless artifacts, some of which have traveled great distances to be part of the Smithsonian's collection.
And if you have just arrived in the city from afar, this is a great place to start exploring your new hometown.  The long distance movers Washington DC residents trust can take care of the boring logistics for you, while you focus on learning as much as you can about your new hometown.  As you explore the Smithsonian, you're not just witnessing history but also the incredible efforts to preserve and present it. You are learning about the best of human actions, and that is something we should all focus on from time to time.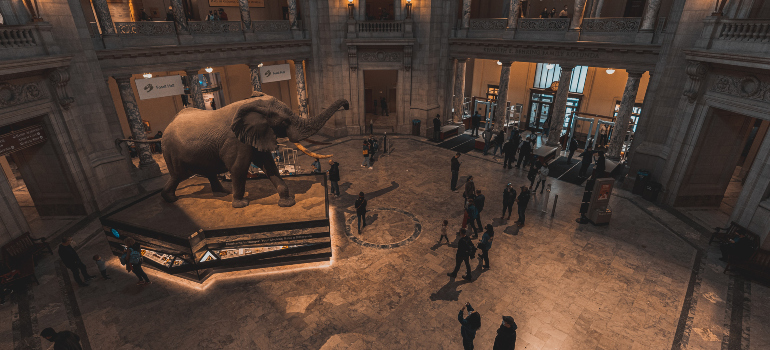 The U.S. Capitol: The heart of democracy
If we had to choose just one of the must-see attractions in Washington DC, it would be the U.S. Capitol. Everyone who values democracy should learn more about this place – one of its greatest symbols in the U.S. Located atop Capitol Hill, it's the meeting place of the United States Congress. Inside, the Capitol Rotunda boasts breathtaking frescoes and historical paintings. Interestingly, beneath this grand space lies a crypt, originally designed as the final resting place for George Washington, though he was never interred there. You can join one of the guided tours that offer visitors a chance to delve into the rich history of this building, from its cornerstone laid in 1793 to its role in shaping the nation's legislative landscape.
The White House: The President's residence
The White House stands as the United States' executive branch dreamhouse, representing both power and history. Since its completion in 1800, it has been the residence and working office of every U.S. president. Its Neoclassical architecture, combined with its significant role in global politics, makes it a must-visit. For those fortunate enough to book a tour, the East Room, State Dining Room, and the Oval Office offer glimpses into the nation's political workings and history.
This excursion into the House of Presidents is very fun. In fact, according to some of the reputable interstate movers DC is catered by, most newcomers choose to go on this tour within the first days of their arrival to the capital. In essence, visiting this attraction gets you to witness one of the finest works of architecture in the world and to learn a lot about this country's political past. So, it is a feast for your eyes wrapped up in a fun lesson from history.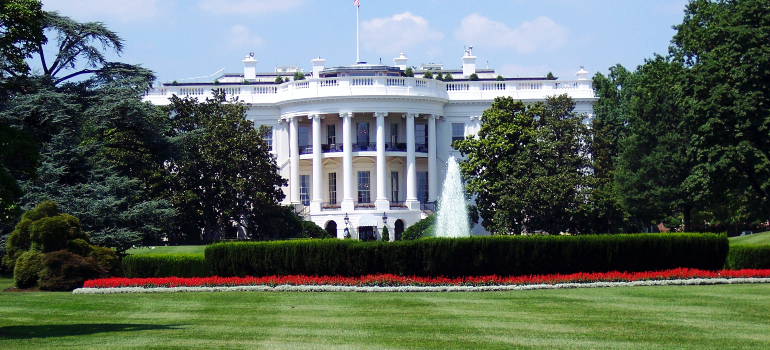 Martin Luther King Jr. Memorial: A tribute to civil rights
Among the attractions you can't miss in the U.S. capital is definitely the Martin Luther King Jr. Memorial. Standing tall by the Tidal Basin, it is a powerful tribute to the civil rights leader's vision and perseverance. The centerpiece, a 30-foot statue of King, depicts him emerging from a stone of hope, symbolizing his role in pushing the nation toward justice. As visitors walk around the memorial, they can read inscriptions from King's speeches, echoing his call for equality and freedom. One might be surprised to learn that the memorial's design, inspired by a line from King's "I Have a Dream" speech, is the first on the National Mall to honor a non-president and a man of color. That says a lot about the profound impact of his legacy on American society.
National Gallery of Art: A feast for art lovers
The National Gallery of Art is a haven for art enthusiasts. In fact, it is home to an impressive collection that spans from the Middle Ages to the present. It consists of two main buildings. The West Building focuses on older works, while the East Building showcases modern and contemporary art.
You should pay special attention to these collections:
European paintings. Works by masters like Leonardo da Vinci, Vincent van Gogh, and Johannes Vermeer.
Sculpture garden. An outdoor space featuring pieces from artists like Roy Lichtenstein and Louise Bourgeois.
Modern art collection. Pieces from the 20th century, including works by Pablo Picasso, Jackson Pollock, and Andy Warhol.
Make the most of your visit to Washington DC and don't miss its greatest attractions
Washington DC is more than just the political heart of the nation. It's the keeper of history, culture, and enduring legacies. From the echoing steps within the U.S. Capitol to the silent reflections by the Martin Luther King Jr. Memorial, the city invites visitors to step into the stories of determination, dreams, and democracy. As you leave these must-see attractions in Washington DC, you'll take with you the memories of iconic landmarks and a deeper appreciation for the narratives and ideals that have shaped this great nation.