GET YOUR FREE ESTIMATE
"*" indicates required fields
Do you feel confident in your overall moving skills? In case you prefer to handle the majority of moving tasks by yourself with only a bit of assistance here and there, then the best option for you would be to hire hourly moving assistance. At A2B Moving and Storage, we help you move your household or commercial belongings in a way that works best for you. Our Washington DC hourly movers will provide you with the necessary moving assistance and we will give you a helping hand with those tasks that give you the most trouble. Contact us today and experience an affordable move where you will pay a fee per hour.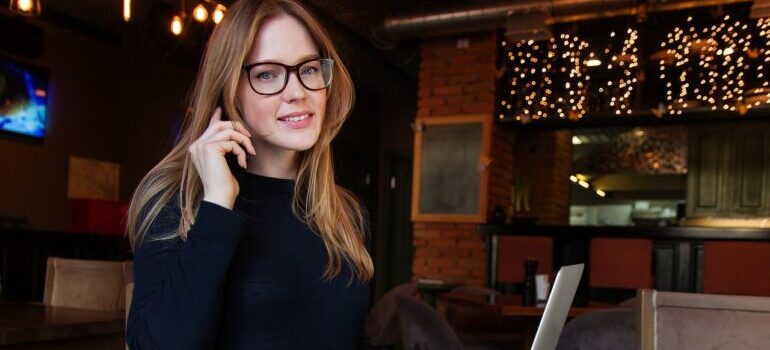 With A2B Moving and Storage, quality and affordability come hand-in-hand
There are too many people who believe in the myth that high-quality moving services have to come with steep prices. While some of the best moving companies on the market do come with a hefty price tag, other and equally reliable movers will pay a lot of attention to your moving budget. A2B Moving and Storage is a relocation professional that is focused on your needs and satisfaction. Thus, we have come up with a reasonable pricing list for our Washington moving services. Let our Washington moving company:
Provide you with a reliable team of local movers in Washington.
Help you move to a distant area with the finest Washington long-distance movers.
Relocate your household belongings with a team of trained residential movers in Washington.
Provide your business with minimal downtime with the help of our Washington commercial movers.
Our prices might be competitive and reasonable, but our level of quality can match the most elite moving companies in the DC area. We take great pride in our ability to help you have the move of your dreams while managing to preserve your family's budget. A2B Moving and Storage works side-by-side with you every step of the way.
Request a free moving estimate
You might be wondering whether your current budget is big enough for you to be able to afford any moving assistance at all. If that's the case, you just have to get in touch with our team. Feel free to request a free moving estimate and be provided with all the answers you are looking for. We will provide you with an accurate quote in order to help you best plan out your budget. Then, you can adjust our hourly moving rate to your funds as well as your need for professional assistance. You are the one in charge of the complete endeavor.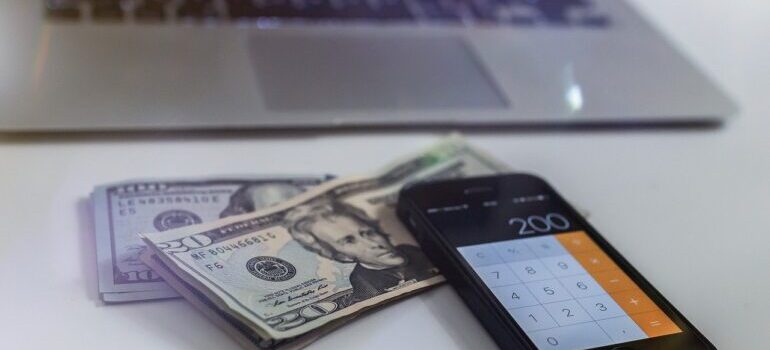 Get as much help as you need with our Washington DC hourly movers
As a full-service moving company, we realize that not all of our customers have a need for start-to-finish moving assistance. And since we are a company that strives to cater to the needs of all of our customers, we have decided to adjust to your situation. Thus, we offer a team of some of the best hourly movers Washington DC has to offer. Our hourly moving assistance makes it possible for you to sit back and enjoy your move while some of the most trained movers tackle the problematic parts. Our movers can:
Help you load/unload residential or commercial items in and out of the moving truck.
Disassemble your furniture for easier transport.
Carefully wrap and pack your furniture pieces in the best and safest materials.
With every relocation being a unique endeavor, there is no telling which moving services you might end up needing. However, one thing is a certainty – A2B Moving and Storage is here to help your family move forward. You can feel free to contact our team whether you need furniture movers in Washington or some hourly moving assistance. Our company is here to be of service to you no matter the situation.
Which benefits do you get by working with our hourly moving team?
If you plan to pay for an assisted relocation, no matter the scope of that assistance, then you most certainly want to know that you are getting the best services for your hard-earned money. Since we have nothing but respect for you, we don't want you to be in the dark about what you are getting with our team. There are many benefits of working with our hourly movers in Washington DC, including:
Full access to a licensed and insured moving company.
Help from movers that have gone through the necessary safety training and background checks.
A unique moving experience that will show you that relocation can be easy.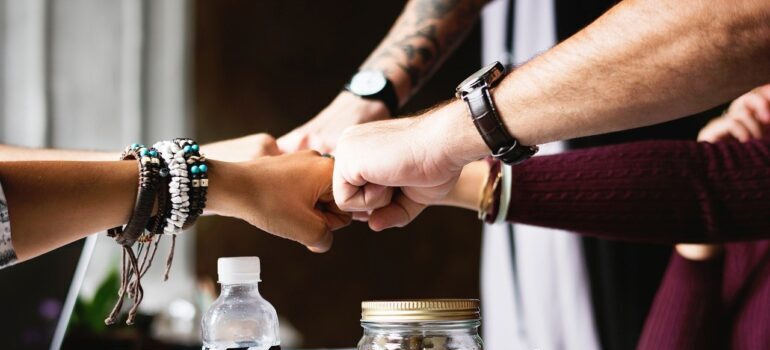 Most importantly, you will get a tailored moving plan that will help us carry out your relocation with success. Our City of Washington is a beautiful place of many opportunities and options. However, it's also a hectic city with plenty of events happening at the same time – including moving endeavors. That's why you need a team that will be 100% dedicated to your move in order to help you move from A to B in the shortest amount of time. You can be certain that our Washington DC hourly movers perfectly fit the description.
Enjoy our motivated team of Washington DC hourly movers
You don't have to settle for moving services that you aren't sure you want or need. Instead, you can contact A2B Moving and Storage and get the necessary moving assistance at a reasonable rate. Our Washington DC hourly movers will help you handle the most complex moving tasks of all, as it is our goal to see you happy at the end of the day. We'll bring the necessary moving equipment with us, letting you relax and have a stress-free move where you won't have to worry about a thing.
Get in Touch
"*" indicates required fields