If you are looking for the best places in the United States that you can call your home sweet home, then you ought to think about moving to Virginia. Virginia is a beautiful state with pleasant people, charming cities, and plenty of things to do. Of course, Virginia might not be everyone's cup of tea and we here at A2B Moving and Storage are fully aware of that. That's why we have prepared a list of all the pros and cons that you can experience after relocating to the beautiful State of Virginia.
The numerous pros and cons of moving to Virginia
It goes without saying that there are many advantages and disadvantages of life in Virginia. In fact, there are so many that listing all of them here would be impossible. That's why we'll focus on the top three pros and cons of life in Virginia as every person is bound to experience them.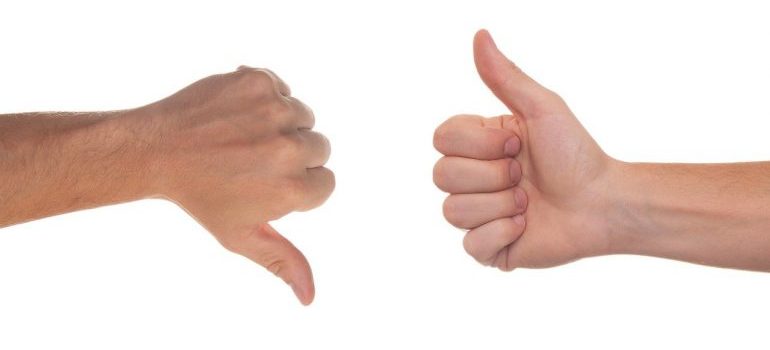 Pro – Virginia has low crime rates
It doesn't matter whether you are a young professional, a single person, or a part of a family of five – you ought to live in a safe and secure place. Of course, nobody can guarantee 100% safety, even if you are living in the safest place on the planet. However, a clear distinction can be made between US states with low and high crime rates. As it turns out, Virginia belongs to the list of the states with the lowest crime rates, which is one of the main reasons why you should hire residential movers from Virginia and move to this lovely and safe state.
Pro – People in Virginia are genuinely happy
According to a national poll, people living in Virginia reported feeling good about the community they live in. That's why we believe that people who are living in Virginia are usually happier than people living in some other US states. It could be debated why Virginia's residents reported overall happiness and satisfaction with the place they lived in. Partly, that could be due to the fact that Virginia has both beaches and mountains which makes it the perfect place for all sorts of activities. This state also has a great healthcare system that is bound to cause satisfaction and happiness in the hearts of its residents.
Pro – Experience wonderful weather after moving to Virginia
If you are someone who loves all four seasons but isn't too crazy about experiencing all the extreme weather oscillations, then Virginia will be the perfect place for you. Virginia has winters, but they are generally much milder than some other parts of the US. And while this state is also known to experience some hot and humid days, they are usually not as brutal as the days in Florida, for example. That makes Virginia the perfect place for both business and family life. So waste not a minute longer but contact residential or commercial movers in Virginia and start enjoying your days under Virginia's sky.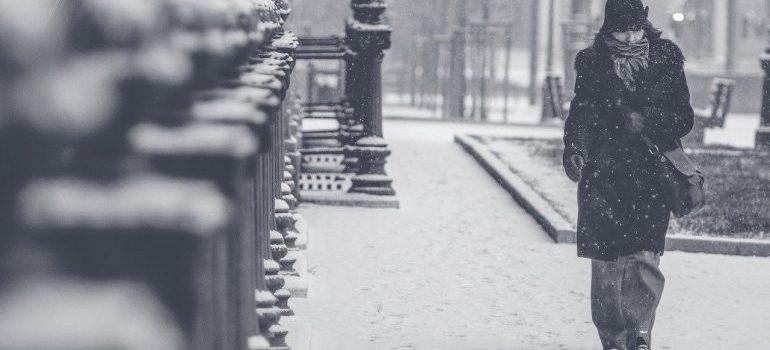 Con – Virginia has a high cost of living
Moving on to the negative sides of relocating to Virginia, one can't fail to mention the high cost of living. Life in Virginia is reportedly expensive. But what makes life in Virginia expensive isn't the food prices or even the prices for utilities. What's really expensive in this US state are the house prices that are within a commuting distance of Washington, DC. If you plan to work in Washington but live in Virginia, you should know that it's going to cost you. So take a good look into your finances before deciding to move to Virginia. You need to be sure that you can afford to live in this beautiful US state.
Con – Virginia's traffic can make you regret moving here
You should bear in mind that traffic isn't bad in the entire state. If you plan to move to a smaller city with a tight-knit community, you are probably not going to experience any problems. However, if you move somewhere near Washington DC or the Richmond area, then you might find it impossible to drive during certain parts of the day. Of course, there are always other means of transportation, so you don't have to rely on a car at all times. But if you do plan on using your car to get to places, you should get used to traffic jams pretty much right away.
Con – Taxes in Virginia are high
In fact, Virginia's taxes for residents are higher than in most other US states. If you are already living in a state with high taxes, then this might not be a big change for you. Hey, there might not even be any change at all. But if you happen to be moving to Virginia from a state with low taxes, then you might find yourself struggling financially. The best piece of advice we can give you is to do your research. You have to be ready for the financial burden of living in this state before contacting movers in Virginia.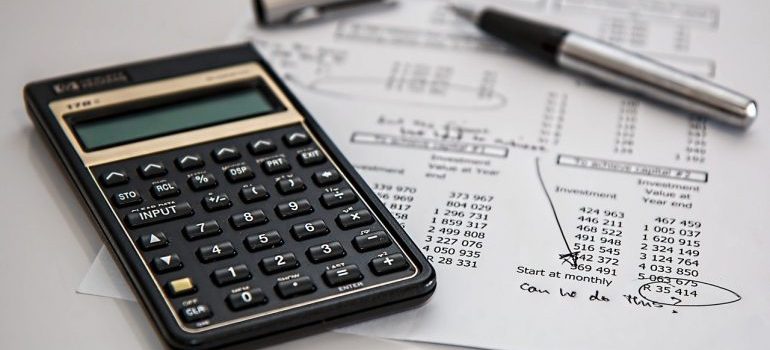 The bottom line – should you be moving to Virginia?
You most likely already know the answer to the question. We can't tell you whether or not you should be moving to Virginia. After all, we don't have a look into your finances, needs, and wishes. Whether or not you move to this US state should be a decision you make with your close ones. The only advice we can give you is to make sure you have a solid plan before relocating. You might struggle if you find yourself unable to afford a house in Virginia. So put your income and upcoming expenses on a piece of paper and make a plan. Most importantly, stick to your plan.