If you are looking for the best places in the United States that you can call your home sweet home, then you should consider moving to Virginia. It is a beautiful state with pleasant people, charming cities, and plenty of things to do. Of course, Virginia might not be everyone's cup of tea and we here at A2B Moving and Storage are fully aware of that. That's why we have prepared a list of all the pros and cons. Find out what you can experience after relocating to this beautiful state and make the best decision for you.
The numerous pros and cons of moving to Virginia
It goes without saying that there are many advantages and disadvantages of life in Virginia. In fact, there are so many that listing all of them here would be impossible. That's why we'll focus on the top three pros and cons of life in Virginia as every person is bound to experience them.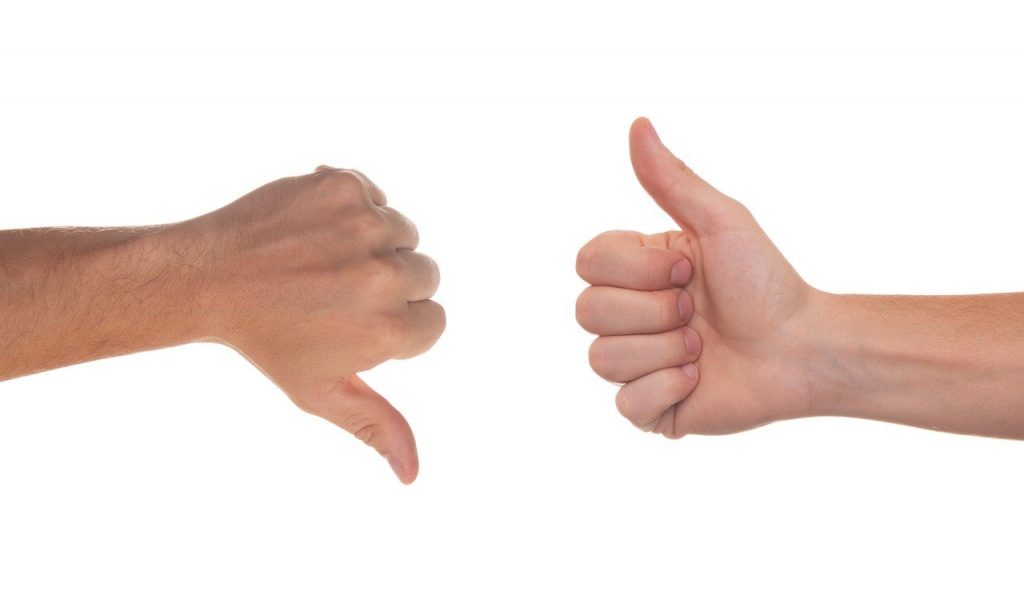 Pro – Those that love having fun outside will be happy after moving to Virginia
Virginia is a paradise for outdoor enthusiasts with so much to do in its diverse landscapes. From the majestic Blue Ridge Mountains to the serene shores of Chesapeake Bay, there's an adventure waiting at every corner.
Hiking: The state boasts numerous trails, but one of the most notable is the Appalachian Trail. While hiking there you'll be faced with breathtaking views of the surrounding landscapes. An interesting fact is that Virginia is home to over 500 miles of the Appalachian Trail, more than any other state.
Water sports: Virginia Beach, a popular destination, provides ample opportunities for kayaking, paddleboarding, and surfing. The annual Neptune Festival celebrates the city's maritime heritage and attracts thousands of visitors.
Biking: The Virginia Capital Trail connects Richmond to Williamsburg, with a scenic 52-mile route at cyclists' disposal to explore historical sites and natural beauty.
Camping: Shenandoah National Park is a haven for campers. Its lush forests and cascading waterfalls are quite a sight. Here, the night sky is so clear that it's designated as a Dark Sky Park, making stargazing a unique experience.
Ziplining: Those seeking an adrenaline rush will be happy to learn about ziplining adventures in places like Sandy River Adventure Park. There, one can enjoy a bird's-eye view of Virginia's landscapes.
Fishing: The James River, flowing through Richmond, is a hotspot for anglers, boasting a rich diversity of fish species.
Historical tours: Outdoor enthusiasts can combine their love for history and nature by exploring places like Colonial Williamsburg. History comes alive amidst natural settings here.
Virginia's commitment to preserving its natural beauty ensures that residents and visitors have endless opportunities to engage with the outdoors. This makes it a top destination for those who love nature and adventure.
Pro – Virginia has low crime rates
It doesn't matter whether you are a young professional, a single person, or a part of a family of five – you ought to live in a safe and secure place. Of course, nobody can guarantee 100% safety, even if you live in the safest place on the planet. However, a clear distinction can be made between US states with low and high crime rates. As it turns out, Virginia belongs to the list of the states with the lowest crime rates, which is one of the main reasons why you should hire residential movers from Virginia and move to this lovely and safe state.
According to NeighborhoodScout, Virginia's annual crime rate is 2.27 per 1,000 residents, which is significantly lower than the national average of 14.78. Moreover, while there has been a slight increase in violent crime rates in 2022, with reported homicides rising from 562 to 621, representing a 10.5% increase as reported by WSET, the overall crime rate remains low. From a psychological perspective, living in a place with a lower crime rate can significantly reduce stress and anxiety levels, leading to a better quality of life. The peace of mind that comes with knowing you and your family are in a safer environment can't be overstated. This sense of security not only promotes mental well-being but also fosters community trust and cohesion.
Pro – People in Virginia are genuinely happy
According to a national poll, people living in Virginia reported feeling good about the community they live in. That's why we believe that people who are living in Virginia are usually happier than people living in some other US states. This isn't merely by chance. It could be debated why Virginia's residents reported overall happiness and satisfaction with the place they lived in. Several factors contribute to Virginia's distinct appeal compared to other US states:
Varied landscapes: Virginia is home to a rich tapestry of natural wonders, from its serene beaches to its towering mountains. These landscapes not only offer visual delight but also present numerous recreational avenues for those living there.
Healthcare prowess: The state's healthcare infrastructure stands out for its quality and accessibility, underscoring Virginia's dedication to the well-being of its inhabitants.
Community spirit: There's an undeniable sense of community in Virginia, marked by mutual respect and a shared sense of purpose among its residents.
Reliable services: Virginia offers a plethora of services tailored to its residents' needs. For instance, the availability of moving companies Northern VA offers ensures that those relocating within or to the state experience a smooth transition.
These elements collectively shed light on the elevated levels of satisfaction and happiness reported by Virginia's populace
Pro – Experience wonderful weather after moving to Virginia
If you are someone who loves all four seasons but isn't too crazy about experiencing all the extreme weather oscillations, then Virginia will be the perfect place for you. Virginia's weather is a testament to the state's diverse charm, offering residents a taste of all four distinct seasons, each with its unique allure.
Spring here is very flowery

As winter recedes, Virginia springs to life with a burst of vibrant colors. Cherry blossoms, a hallmark of the season, paint the landscape in shades of pink and white. The mild temperatures make it an ideal time for outdoor activities. Interestingly, the National Cherry Blossom Festival in Washington, D.C., which borders Virginia, is a major attraction. It draws visitors from all over the world to witness the spectacular bloom.
Summers are a real treat for sea-loving people

Virginia's summers are warm and inviting. The state's coastal areas, like Virginia Beach, become a hub of activity. Families, tourists, and locals flock to the sandy shores to bask in the sun and enjoy the Atlantic's refreshing waves. An added delight is the annual Chincoteague Pony Swim, where wild ponies swim across the Assateague Channel. The sight of this has captivated audiences for decades.
Fall will make you happy about moving to Virginia

Arguably the most picturesque season, fall in Virginia is a visual treat. The foliage transforms into a riot of reds, oranges, and yellows, creating postcard-perfect scenes. The Shenandoah Valley, in particular, offers breathtaking views of the autumnal landscape. In this season, apple picking becomes a favorite pastime. Because of that, many orchards host festivals celebrating the season's harvest.
Winter's are mild but you'll find snow if you like it

While Virginia's winters are relatively mild, certain regions, especially the mountainous areas, receive a blanket of snow. This provides opportunities for winter sports like skiing and snowboarding. The historic town of Williamsburg takes on a special charm during the holidays. Also, the colonial-era Christmas celebrations and decorations are put up, and they transport visitors back in time.
All of this makes Virginia the perfect place for both business and family life. So, waste not a minute longer but contact residential or commercial movers in Virginia and start enjoying your days under Virginia's sky.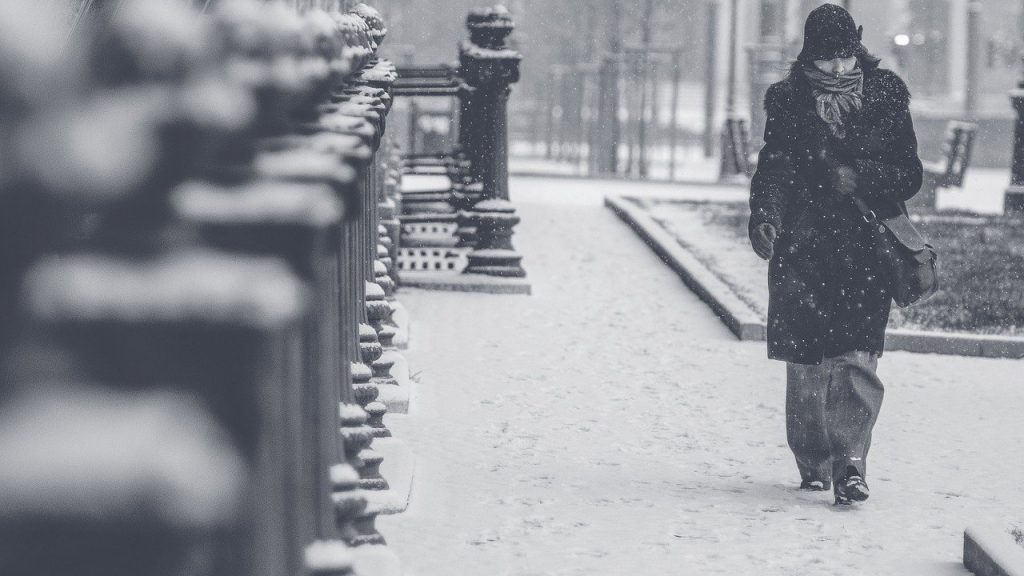 Pro – Cultural and historical significance of Virginia
Virginia, often referred to as the "Mother of Presidents," is not just a state but a tapestry of rich history and vibrant culture. With its deep roots dating back to the founding of America, Virginia has played pivotal roles in many transformative events of the nation. The state has given birth to eight U.S. presidents, a testament to its significant influence on American politics and leadership.
For example, Alexandria, a gem within Virginia, beautifully encapsulates this rich past. Its well-preserved historic buildings, museums, and theaters stand as silent witnesses to the bygone eras. Walking through the cobblestone streets of Alexandria's Old Town, one can almost hear the whispers of the past, from colonial times to the Civil War. The waterfront, boutiques, and eateries in the city offer a harmonious blend of history and modernity, making it a favorite destination for both locals and tourists.
For those considering a move to experience this cultural richness firsthand, moving companies Alexandria VA is home to, are well-equipped to assist in making the transition stress-free. They often provide an introduction to the historical significance of various neighborhoods. Thanks to that, the new residents feel an immediate connection.
The cultural and historical significance of Virginia doesn't only provide educational opportunities. It manages to foster a profound sense of pride, belonging, and appreciation among its residents. In essence, living in Virginia is akin to having a daily rendezvous with history, making it a unique and enriching experience.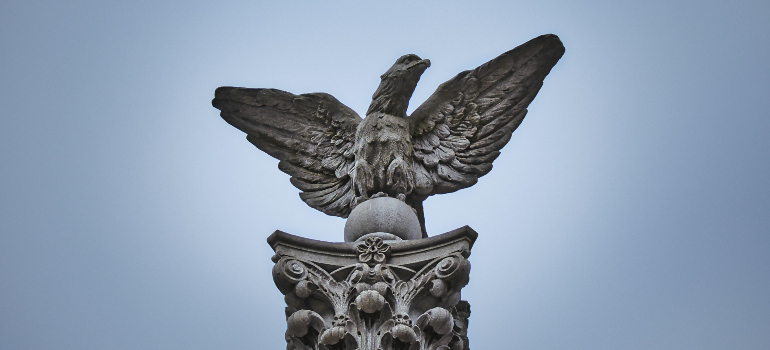 Pro – Its diverse culinary scene never fails to amaze
Virginia's culinary landscape is as diverse and rich as its history. The coastal regions serve fresh seafood delicacies, whereas the rolling countryside captivates its farm-to-table offerings. Simply put, this state promises a gastronomic journey for every palate. For example, the seafood from the Chesapeake Bay, especially the blue crabs, and oysters, is a must-try for anyone visiting or living in the state. Also, Virginia is a wine country. It proudly boasts its award-winning vineyards, which produce flavors able to offer a perfect pairing for any meal. Here's what some of the cities in this state are known for when it comes to grabbing a good bite.
Alexandria: With its place right next to the Potomac River, Alexandria's historic Old Town offers a blend of traditional Virginian flavors and international cuisines. For culinary enthusiasts, services like storage Alexandria VA companies offer, ensure that their wine and unique food collections are well-preserved.
Richmond: The state's capital boasts a vibrant food scene, with a mix of upscale restaurants and street food. It celebrates both local and global flavors.
Norfolk: Known for its waterfront dining, Norfolk serves some of the freshest seafood, especially its renowned crab cakes and clam chowder.
Charlottesville: Home to artisanal bakeries and breweries, this city presents a unique blend of rustic charm and gourmet experiences.
Roanoke: With its bustling farmers' markets, Roanoke celebrates the farm-to-table movement, ensuring fresh and organic meals for its residents.
Williamsburg: Reflecting its colonial heritage, Williamsburg is more for those favoring traditional dishes. There are many taverns and inns here that serve meals reminiscent of the 18th century.
Virginia Beach: A haven for seafood lovers, this coastal city provides a plethora of dining options, from beachside shacks to upscale seafood restaurants.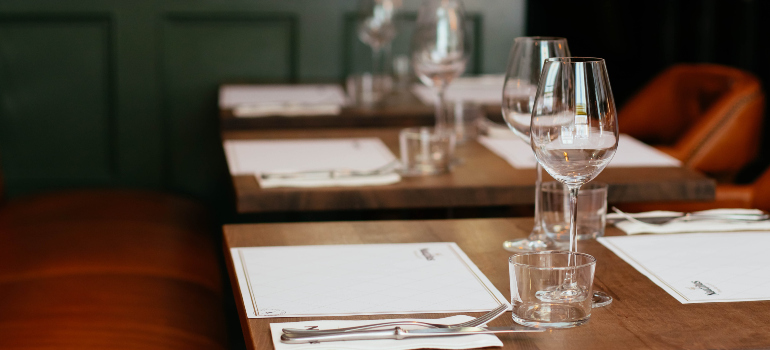 Con – Virginia has a high cost of living
Moving on to the negative sides of relocating to Virginia, one can't fail to mention the high cost of living. Virginia, with its rich history and diverse landscapes, is undoubtedly an attractive place to reside. However, this allure comes with a price tag. Life in Virginia is reportedly expensive. Here's why the cost of living in this state is of concern for many:
Housing costs
One of the most substantial expenses in Virginia is housing. In fact, the house prices whcih are within a commuting distance of Washington, DC. So, if you plan to work in Washington but live in Virginia, you should know that it's going to cost you According to SoFi, the average housing costs in Virginia range from $1,221 to $1,839 per month. This figure can be even higher in sought-after areas, making it challenging for many to find affordable homes or rentals.
Utilities
While housing takes a significant chunk of one's income, utilities are another essential expense to consider. On average, residents spend about $393 per month on utilities. This cost can fluctuate based on the season, with winter heating and summer cooling demands influencing the bills.
Comparison with the national average
When compared to the national average, Virginia's cost of living paints an interesting picture. As per Sperling's Best Places, the overall cost of living index for Virginia is 95.7, slightly below the national average of 100. However, this doesn't provide the full story. Some areas, especially urban centers, can be significantly more expensive.
Breakdown of expenses
To get a clearer understanding, here's a brief list of how Virginia's cost of living compares to the national average:
Housing: 4% higher
Utilities: 1% higher
Groceries: Comparable to the national average
Transportation: Slightly above the national average
So, take a good look into your finances before deciding to move to Virginia. You need to be sure that you can afford to live in this beautiful US state.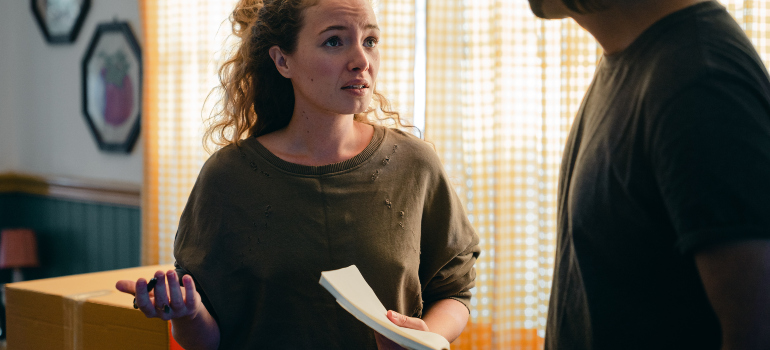 Con – Virginia's traffic can make you regret moving here
Virginia, with its rich history and proximity to major cities like Washington DC, is a sought-after place to live. However, one downside that many residents face is the often-frustrating traffic conditions. You should bear in mind that traffic isn't bad in the entire state. If you plan to move to a smaller city with a tight-knit community, you are probably not going to experience any problems. However, if you move somewhere near Washington DC or the Richmond area, then you might find it impossible to drive during certain parts of the day.
Interestingly, data from the Virginia Department of Motor Vehicles reveals that there's one crash every 4.1 minutes in the state. This statistic underscores the importance of being cautious and well-prepared when navigating Virginia's roads. Another fact to consider is that in 2022, there were 1,005 deaths on Virginia's roadways, marking an increase of about 3.8% from the previous year, as reported by DRIVE SMART Virginia.
Of course, there are always other means of transportation, so you don't have to rely on a car at all times. But if you do plan on using your car to get to places, you should get used to traffic jams pretty much right away. Also, have in mind that your relocation within the state will be made much easier with the help of local movers Northern VA residents trust. With their assistance, you'll ensure a smoother transition despite the traffic challenges.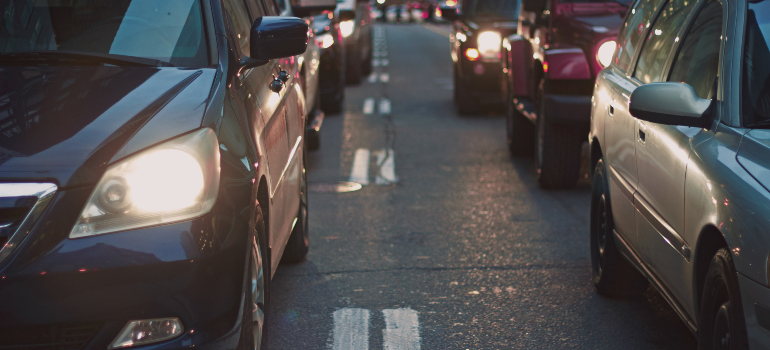 Con – Taxes in Virginia are high
One of the biggest cons of moving to Virginia is that the taxes for residents there are higher than in most other US states. If you are already living in a state with high taxes, then this might not be a big change for you. Hey, there might not even be any change at all. But if you happen to be moving to Virginia from a state with low taxes, then you might find yourself struggling financially.
Virginia's tax structure is designed to be both progressive and accommodating to its residents. The state employs a graduated individual income tax system, with rates that vary based on one's taxable income. As per the Tax Foundation, these rates range from 2.00 percent to 5.75 percent. This means that as a resident's income increases, they move into a higher tax bracket, ensuring that the tax burden is distributed equitably. An interesting fact to note is that Virginia is one of the few states that still levy a tax on tangible personal property, which includes vehicles. This tax is determined at the local level and can vary significantly from one locality to another. Some might view this as an additional financial burden. However the revenue generated from this tax plays a crucial role in funding local projects and services, benefiting the community at large.
The best piece of advice we can give you is to research all of these aspects. You have to be ready for the financial burden of living in this state before contacting movers in Virginia.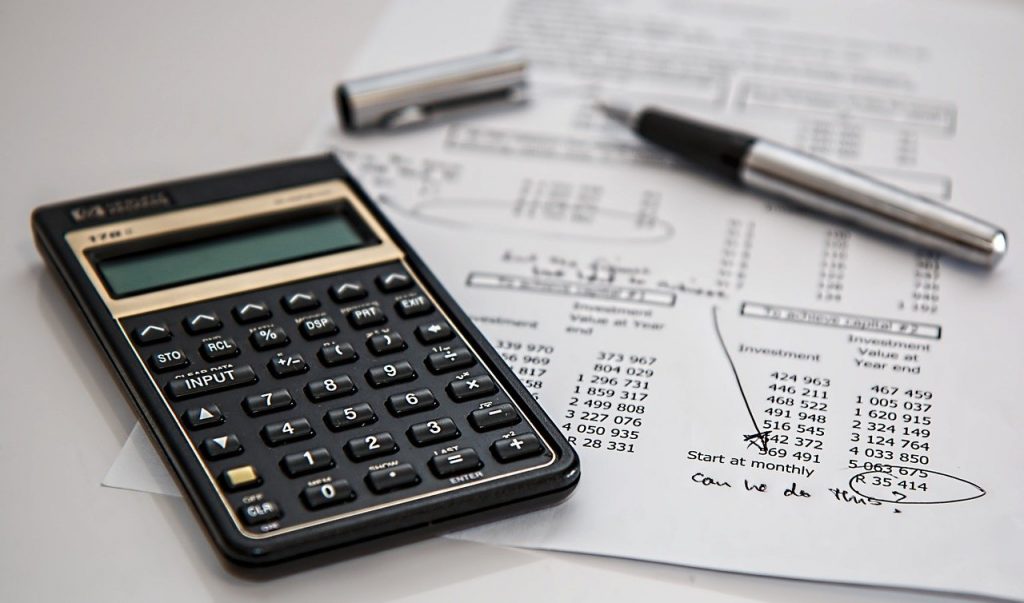 Con – Allergies in Virginia
For many, the picturesque landscapes of Virginia are a sight to behold, with its lush greenery and diverse flora. However, this natural beauty comes with a downside for allergy sufferers. Virginia's abundant plant life, especially during the spring season, leads to high pollen counts. Unfortunately, this makes it a challenging environment for those with respiratory issues or pollen sensitivities. Cities like Richmond and Roanoke often rank high on the list of "Allergy Capitals" in the U.S., with common allergens including oak, maple, and pine tree pollens.
Additionally, the state's humid climate can exacerbate mold growth, another common allergen. For those considering moving to Virginia, it's essential to be aware of these potential allergenic triggers. While the state offers numerous benefits, individuals prone to allergies might need to take extra precautions. That includes regular medical check-ups and keeping homes free from allergens, to ensure their well-being.
The bottom line – should you be moving to Virginia?
You most likely already know the answer to the question. We can't tell you whether or not you should be moving to Virginia. After all, you're the only one knowing your finances, needs, and wishes. Whether or not you move to this US state should be a decision you make with your close ones. The only advice we can give you is to make sure you have a solid plan before relocating. You might struggle if you find yourself unable to afford a house in Virginia. So put your income and upcoming expenses on a piece of paper and make a plan. Most importantly, stick to your plan.