Every relocation is demanding, that much is true. However, it all fades in comparison when you're in the middle of an international relocation. First, you have to make sure that you finish all of your tasks on time. Choosing what to complete and what not becomes a luxury when moving abroad. After that, you have to make sure that your relocation goes smoothly with the help of moving and storage Alexandria VA. Given that you are moving to another country, you will probably have a large number of moving boxes. With such a large number of items to move, it would be wise to consider storing some of them. There are many benefits to renting storage in VA during international relocation, and here, we'll discuss a few of them. So sit back, relax, and let us tell you why a storage unit can be your saving grace.
Storage in VA is great for decluttering your living space
If you have some items in your household which are rarely or never used, they should be the first things to find their way into the storage unit. Since you're in the middle of a big relocation, you won't have that much time to deal with them. So, put them in storage Alexandria VA for the time being, and find a permanent solution at a later point. Also, it isn't a bad idea to store even the broken items or those that won't have a place in your new home. Once you have some free time, you can easily throw them away or donate them. If you don't, simply store them away until you are ready to deal with them. It goes without saying that seasonal clothes should be stored as well. Given that it's the summer, you won't have any use for your winter clothing for quite some time.
Safely store your items until you figure out how to organize your home
If you still didn't have a chance to visit your new home, there's no chance that you can completely organize it to your liking. Seeing the entire place by yourself is a completely different feeling when it comes to organizing. Even if you have the home's measurements, it is tough figuring out what to take with you. This is exactly why renting storage in VA during international relocation is a good thing to do. You won't have to worry about your items because they'll be safely stored away. Once best movers Alexandria VA get you to your destination, you can really think about what you want to put where once you get everything back. If you pack everything the right way, your items can stay safely stored for months on end. As you slowly organize the home to your liking, you can gradually take the items out of the unit.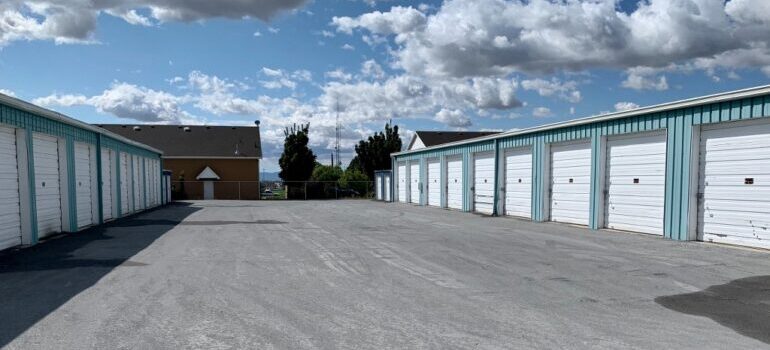 Renting storage in VA during international relocation is a good idea if your move is temporary
Renting storage is advisable if you're moving because of work or studies. If you know that you'll only be away during a specific time frame, there is no need to haul all of your belongings with you. Pick the items that you want to take with you, and store away the rest. For example, you certainly won't need the big things like your fridge, washing machine, or oven. Not only are these items difficult to transport, but you'll probably already have them in your future place. For example, if you're moving to a warmer climate, you certainly won't need your winter clothing. So, the best course of action is to call interstate movers VA and see if they can provide you with a secure storage unit. This way, you can only take what you need, and not worry about the rest of your belongings.
If you're looking for affordability, this is the choice for you
Given the fact that you're in international relocation, it's safe to assume that it will cost a lot. This is why you want to save your moving budget as much as possible. This can be easily achieved even if you decide to place your belongings in storage. Don't hesitate to contact your international movers and ask about the storage fees. Keep in mind that prices can be very different, depending on the type of unit you need. If you have items that require a climate-controlled unit, the price will be higher. The good thing is, this investment will definitely pay off. Once you relocate, you will be able to fully dedicate yourself to settling in. Your items will stay safely stored away, and you won't have to worry about their condition. Once you're able to return for the rest of your items, they'll be in the same perfect state.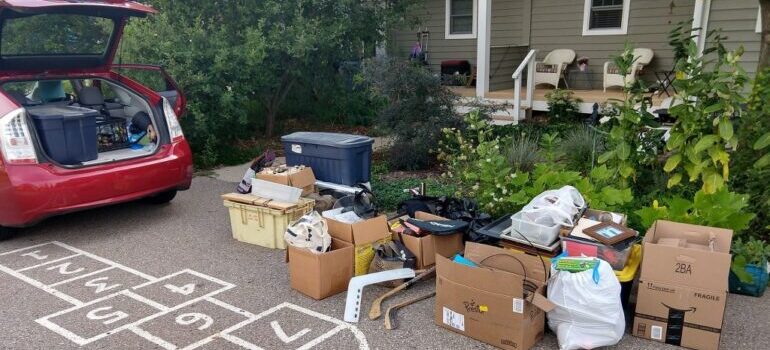 You can completely avoid stress by renting storage in VA
One of the biggest concerns we all have to deal with during a relocation is whether or not your items will safely arrive at their destination. This is something that, paired with finding the best international movers, occupies your mind at all times. As a consequence, you aren't able to fully focus on the task you're currently handling. This, of course, leads to increased levels of stress. Luckily, you can easily prevent this from happening by renting storage in VA during international relocation. This way you'll know that everything you own is in great hands and is being kept safe. You have full freedom to organize the unit the way you like it, in order to easily manage your stored items. After that, you can start packing for your upcoming move. Once everything is done and you've settled in, you can have the rest of your items shipped to you.