If you are planning to relocate to or from the DC area, and are in need of moving assistance, you may have encountered a specific problem. There are so many moving companies out there, how can you know which one is worth your time and money? While you can always opt for a reputable moving company such as A2B Moving and Storage, you may also want to know exactly why it is in your best interest to do so. To evaluate moving companies in DC Area, you are going to need to go through a couple of steps. In this article, we will provide you with a small guide for the process.
Evaluate moving companies in DC Area in 5 easy steps
Here is what you may want to consider:
First things first, compare the price
Affiliations matter
Feel free to use recommendations
Customer service is important
Watch out for the red flags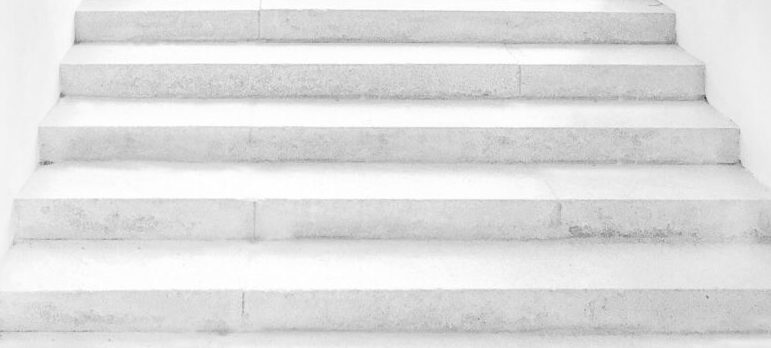 While there may be other factors that might influence your decision, it is never a bad idea to go through all of the 5 steps above. That will provide you with the most information on which to base your choice. Comparing all the movers Frederick MD has on offer, for example, mostly comes down to these steps. The whole process might take you a while to complete, though, so it is best if you can start early. The more time you have, the better.
First things first, compare the price
To start things off, something that most people consider to be of the highest importance is the price. While it is perfectly fine to compare the movers and try to get the best price possible (and you should do it always), it is but one of the factors that determine whether a mover is good or not. While comparing moving estimates from interstate movers VA, you will want to make sure that you are looking at the service prices. Not the overall cost. The reason for doing so is that some moving companies include (or omit) a few services in their quotes. This can skew your comparison and might prevent you from getting the best deal possible. Of course, if you look at the service prices and not the total cost, you will avoid most of these problems.
Affiliations matter if you want to evaluate moving companies in DC Area
When evaluating movers, it is quite important to check who they are affiliated with. There are three main "affiliates" to check. You want to make sure that your movers are registered with the right authorities, that they are affiliated with an insurance company, and you also need to know that your movers are reputable in the moving industry. Also, your movers need to be able to provide all the moving services that your relocation might require. Be sure to check whether your movers of choice can actually provide you with what you need. But for now, let's break these things down a bit.
Registration and licenses
Every single professional moving company needs to be licensed and registered. They need to have the U.S. DOT number that is registered with the FMCSA, and they need to comply with all the local state laws. In the case of moving companies that conduct state-to-state relocations, these movers need to comply with all the laws in every state they operate in.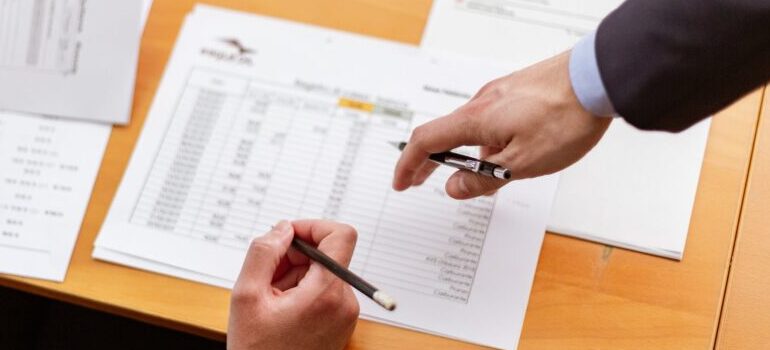 Availability of insurance
While moving companies are not legally allowed to sell insurance on their own, you need to ensure that they can present you with an option. All of the top moving companies affiliate themselves with an insurance broker, due to the nature of the business. You want your items to be safe and sound no matter what, and the insurance is that to make it happen.
Reputation
Lastly, you will want to compare the credibility, ratings, as well as history of all the moving companies you are looking into. The easiest way to do so is by checking whether the company has a presence in one of the moving authority sites, such as the Better Business Bureau. You may also want to check on Yelp and other similar review sites. The more information you have, the better. 
Feel free to use recommendations
You may want to notify your social circle that you are looking for a moving company. Your friends and family members might have great recommendations about a mover. While you don't need to take those at face value, it is always good if you have more information to go on. After all, personal recommendations are still king, even in this digital age of information. Nothing can replace live experiences and the passion that someone speaks with. While you can find plenty of online reviews, it is the personal recommendations that carry the most weight.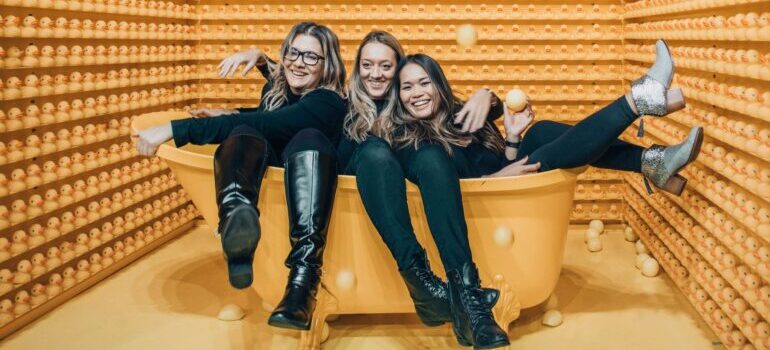 Customer service is important
When evaluating DC moving companies, you may want to contact each one and talk with them for a bit. Or send them an E-mail, see how fast and promptly they reply to your inquiries. Reputable movers have amazing customer support systems, and this is your chance to see them in action. When speaking with an agent over the phone, make sure to ask plenty of questions. Ask all the sensitive questions such as licensing, insurance, etc. See how they respond. If your movers are avoiding any of your questions, that might be a problem. 
Evaluate moving companies in DC Area the right way – Watch out for the red flags
Lastly, you will need to be aware of the "red flags". The worst thing that can happen is to choose a fraudulent moving company. Therefore, you will want to know how to notice if something is "fishy". Watch out for any huge deposits, they are a favorite tactic of moving scammers. Furthermore, check if your movers have more than one payment method. If they only accept cash as a payment, that might indicate in-house problems.
To properly evaluate moving companies in DC Area, you will need to do quite a bit of research, that's the long and short of it. However, you also need to know that there is no "best mover" for everyone. It is all highly individual. As long as you are doing your proverbial homework and stay inquisitive, we are sure you are going to come to the right decision!