If you move at the correct time of year and month, you may be able to save hundreds or even thousands of dollars. Since moving is already pretty stressful and it is an expensive process, if you don't have to pay more than usual is good for your budget. So, if you're looking for possibilities, the ideal time to move is generally between May and September since that's when the weather is the best. On the other hand, that is the time when most people move, and A2B Moving and Storage company has the most clients. So, the best time of year for local moves in Maryland depends on many factors. Each season has its advantages and disadvantages. Read on to find out more.
Is spring the best time of year for local moves in Maryland?
Generally speaking, spring is always a good time for moves, especially local ones. Spring moving season starts in March and finishes in May. Now, it depends on the place where you live and your final destination, but some of these months can easily be the best if you want to organize a smooth relocation. Of course, we have already said that each moving season has its advantages and disadvantages. Spring is not an exception, even though you may think that there is no better time of the year for moves. In spring you have:
Nice weather,
More affordable moving prices,
More options to rent or buy a property.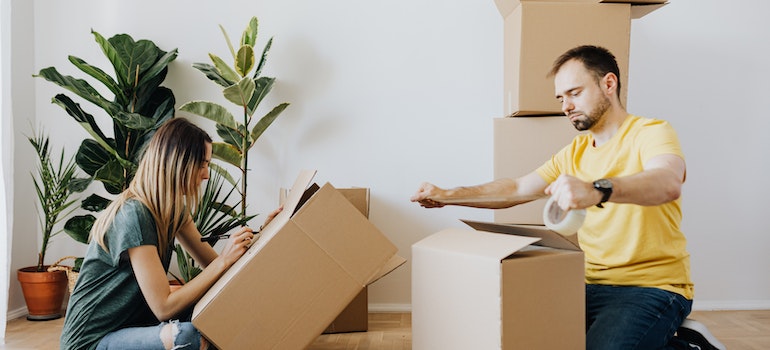 The weather is usually the nicest in spring because it is not too hot, but the days are sunny. Of course, in March it can be still cold, but it depends on the place where you want to move to. For example, if you're moving in Gaithersburg, you might want to avoid moving in May. It is the rainiest month there, and movers from moving companies Gaithersburg MD will transfer your belongings more easily on a sunny day. On the other hand, most people usually move in summer, so prices are more affordable in spring. The same goes with buying a property. The choices are greater, but the prices are more reasonable than in summer. Apart from possible rain, another disadvantage of moving in spring is the fact that it is not the holiday season. If you're working and your kids go to school, it might be difficult to organize.
Local moves in Maryland in summer
Summer is the moving season because most people have days off or a holiday from June through August. That is the first positive thing when it comes to moving in summer. Another reason why this is the best time of year for local moves in Maryland is the fact that it's a school break and your kids will be free. When we add sunny days to the equation, it may seem that there is no reason not to move in summer. Well, things are slightly different in reality. First of all, summer means hot days. Yes, there are some pleasantly warm days, but there are also scorching days when it is impossible to function. So, if you decide to relocate in summer, pay attention to the weather forecast and avoid the hottest days.
Also, if you are moving in Frederick, even though it is summer, be prepared for rainy days. Whatever the conditions, some of the moving companies Frederick MD will carry out your relocation perfectly. The greatest disadvantage when it comes to moving in summer is the relocation prices. They are usually higher during this season because companies hire seasonal movers and have much more work. Also, their availability might be limited. So, if you are planning a move in Maryland during the summer, contact the movers on time.
Moving in fall
Moving in the fall isn't that popular among most people. That's exactly why you should take an advantage of the situation. In Maryland, moving during the fall is ideal due to the cold temperatures, but not the freezing ones. You'll be able to escape the snow and ice of winter, which could make your move difficult and even deadly. Moving can be quite risky on ice and snow, so it's best to do it in the fall before it gets cold. Additionally, you won't experience the summer and winter holiday traffic spikes or holiday rush. Also, since most people don't choose to relocate in the fall, your moving costs will be lower than they would if you chose moving during summer. Plus, there'll be more moving companies in Maryland to choose from. They will be available more than usual, so you can be more flexible with the moving dates.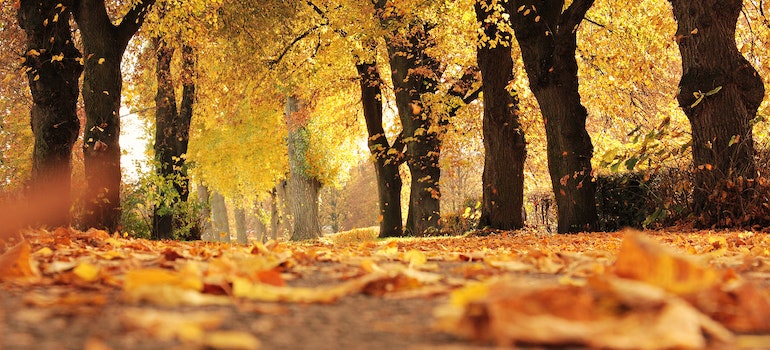 Unfortunately, there are some cons to moving in the fall, but only in certain cases. If you have family, that is when your children go to school. If you choose to move in September, it may be difficult for them because that is when school starts. But, you can choose where to move based on schools. There are many Maryland places with the best public schools you can send your children to. Also, depending on the place, rain might stop you from moving. Fortunately, October is the driest month in most MD cities, so don't wait for too long if you want a fall relocation.
Is moving during winter possible in MD?
In most cases, winter isn't recommendable, especially not in January. However, on the days when the temperatures aren't too low and there is no snow, there shouldn't be a reason not to move during this season. The great thing about moving in winter is the fact that all the most experienced moving companies will probably be free and you can choose the days you want. On the other hand, the winter holiday doesn't last for too long, so if you have something planned, avoid moving in winter. The weather in Maryland is very convenient for moves. Winters are usually mild. You should only avoid moving during January, the coldest month.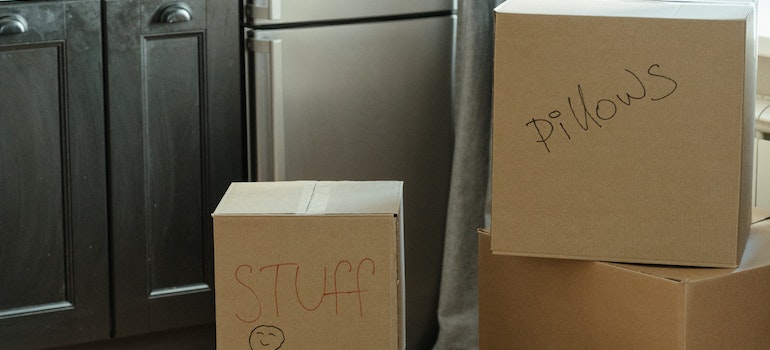 As you can see, the best time of year for local moves in Maryland can be during any season, because they all have pros and cons. Compare all the facts and choose what is best for you.