Deciding to move can be a very complicated decision. However, it is just the tip of the iceberg when it comes to the whole moving process and all the decisions that come with it. Things can get even more complicated when it comes to hiring interstate movers. If you are unsure how to choose a reputable moving company, reading this article will surely give you some directions. As well as some things you must pay attention to when you choose your movers. Moreover, keep in mind that hiring a moving company is something you need to do because handling an interstate move by yourself can be a tricky task to handle. On that note, hiring A2B Moving and Storage DC will make your interstate move a positive experience.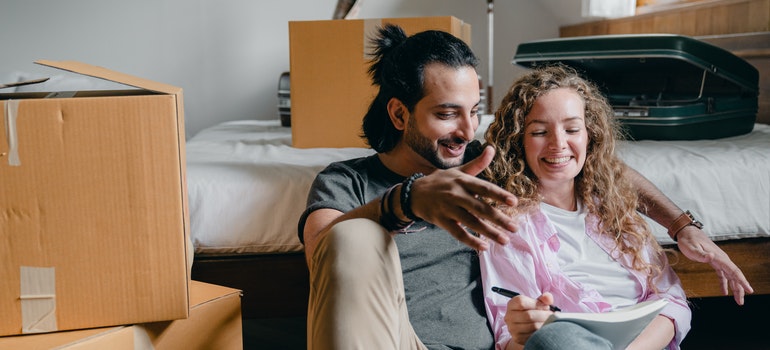 Hiring interstate movers in DC
Hiring interstate movers DC can be tricky. due to the fact that there are plenty of moving companies for you to choose from. However, there are some things you should pay attention to. As well as some things you have to do before the move. Here is a list of things you should think about before you hire any moving company:
Planning and organizing
Research
Comparison
Time
Planning and organizing while hiring interstate movers
It goes without saying that the moving process is a quite complicated one. Moreover, there are many things that have to be taken into account while moving. You have to make sure that everything is in order and things alike. Because of this, having things written down on paper or even on your phone can help decrease stress levels. Keep in mind when you write this plan, you should write all the tiny details you can think of. Surely you do not want to forget something. On the same note, this plan should include items like "what to pack", "how to pack", "what to donate", "what subscriptions to cancel", "what things to buy" and so on.  Movers DC area are in luck because they have much less stress to worry about. This is because they can hire a professional moving company like A2B Moving and Storage DC.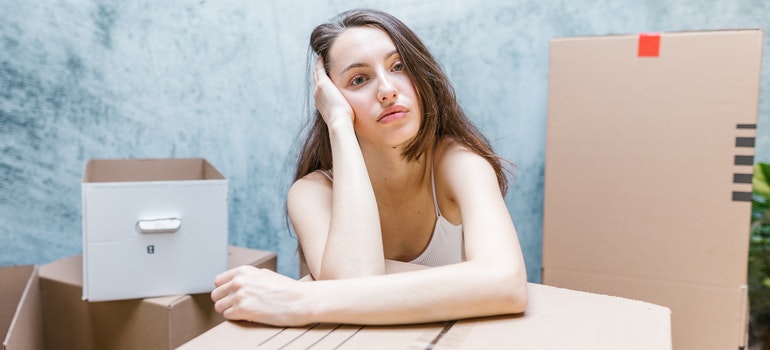 Research the moving company
The Internet offers a lot of valuable information which is at your fingertips. All you have to do is just take out your phone or sit in front of your computer and ask mister Google. You can research the moving company you want to hire online before you even call them. Moreover, this is a great way to find out about specific services that a company has to offer. Researching a moving company is not just about the services they offer. It is also about checking their working history and clients reviews. You can tell a lot about a company just from the reviews. Make sure to always read the reviews of a company before you hire them.
Compare before you hire
After you have done all the planning, researching, and organizing when it comes to hiring interstate movers now it is time to choose a moving company. Moreover, if you plan to move to Virginia or DC you should definitely check out the best movers Alexandria VA. Before you choose a company it would be good to make a list of the potential companies you would like to hire. On that note, make sure to check the services they provide and if those services will suit your needs. Basically, you should make a list of advantages and disadvantages and rank the companies on your list accordingly.
After you have your shortlist of candidates it is time to call. Moreover, call every company on the list and ask for an estimate of the costs. After you are done with the calls towards all potential moving companies. The next step is to choose the one that has the best services price ratio. If you carefully execute this strategy you will have no problems with hiring your interstate movers. 
The time of your move
While in the midst of all things concerning the process of hiring interstate movers, you might forget one important factor of every move – the time. This is not about the time of day when you will move from your old house to your new one. Moreover, it is about the time of the year and month. Therefore you should definitely hire a moving company during the winter months like December, January, and so on if you want to save a few bucks. Keep in mind that you can also save a few bucks if you hire movers during the weekdays and not the weekend. Another tip for you is if you want to save some money in the process of hiring interstate movers. You should also not book your moving date at the beginning of the month and at the end. Because this is when most of the people hire moving services thus you will pay a little bit more if you also book your moving date at these times. Therefore, you should add "time" as an important factor in your moving plan and organization.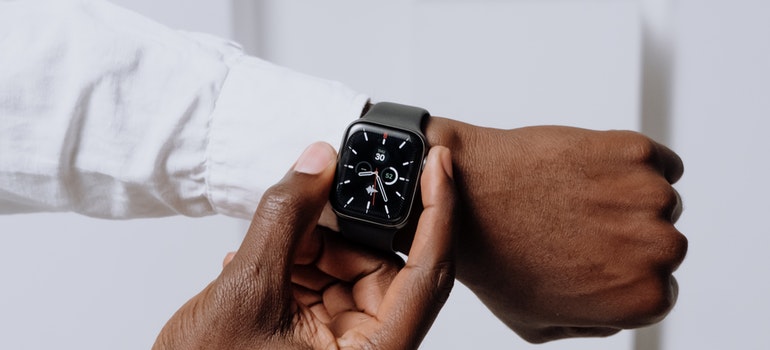 Summary
Reading this article will help you make a decision when you are in the process of hiring interstate movers. Moreover, you should note that moving can be a very hard and stressful process. This is if it is not done by professionals. Hiring a professional and reputable moving company will make your moving experience an unforgettable one. Plus, one of the many perks you have, when you hire professionals, is that you will have insurance on your items as soon as you sign the moving contract. Good luck with the move!