When you decide to move to Maryland you need an ally by your side. And, in this case, it is a moving company. Therefore, you need to make an important decision and choose which moving company is going to be your ally on such a stressful occasion as it is moving to a new address. You need to find a reliable and trustworthy moving company in Maryland. But there are so many moving companies out there! How to know which company is reliable and is going to take good care of your belongings and make moving a pleasant experience for you? Do not worry, we know what are the traits of reliable movers in Maryland and we are sharing this secret with you!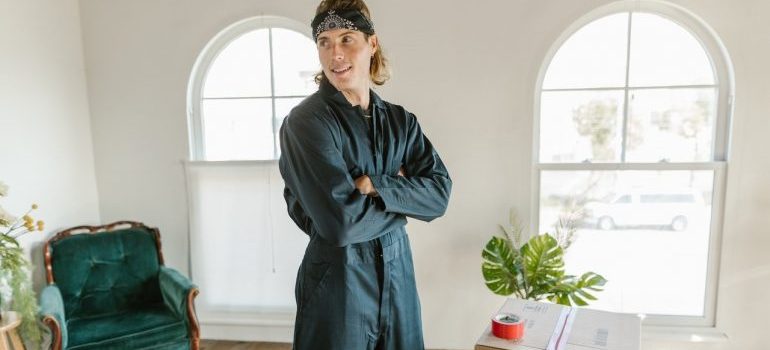 Reliable movers have a license
The first thing you should look for when you start your search for a moving company in Maryland is the license. Every reliable moving company should have a license for the services it offers. If you are looking for international movers, the moving company must be licensed. An international move is a bit more complicated than a local move. For a local move, a moving company should only have a state license.  But, moving companies that offer international moving services must have a unique US DOT number. This means that the company must be registered in the Federal Motor Carrier Safety Administration. If the moving company provides an international moving service but is not registered with the FMCSA, it should be immediately suspicious.  So, having a license is the first trait of reliable movers in Maryland you should look for.
Having professional moving equipment is of the traits of reliable movers in Maryland
It might seem to you that moving is actually quite a simple job. However, packing all the items and safely delivering them to a new address is a very serious and sometimes rather complicated job.  And moving companies Maryland know this very well. There are cases when they need to move a family from an apartment on the 10th floor without an elevator.  Or to safely pack and relocate an old and expensive piano. Thus, the moving company must have resources to provide safe and smooth relocations. This includes:
Professional workforce – One of the traits of reliable movers in Maryland is to have enough professional people to perform the move safely. Having enough men in charge for the move ensures that no one gets dead-tired and that your belongings are safe.  If there are not enough men, the chances are that there may be delays or some injuries.
Moving equipment – The moving company must have trucks in good condition to perform the relocation safely. A reliable moving company must have enough moving equipment for any kind of job. It doesn't matter how many items you need to relocate, a moving company you choose must have appropriate moving equipment.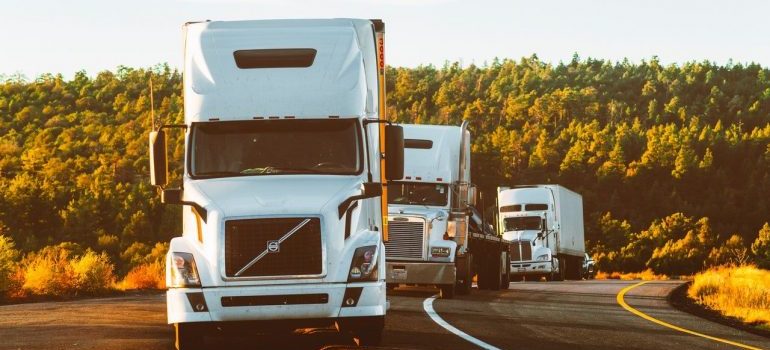 Reliable movers are experienced movers
Well, this doesn't have to be the case with every moving company, but one of the traits of reliable movers in Maryland is the experience. A moving company is worth hiring if it has been in business for more than 10 years. People tend to show their dissatisfaction, and if the moving company is not reliable, they would be soon out of the moving business. So, with the experienced moving company you will get the premium service. Therefore, one of the most important things you want your movers to have is experience.
Reliable movers have good reviews
People tend to go online and check reviews when they are making a purchase of any kind. The same goes for the moving company. Positive reviews are a good indicator that the moving company is trustworthy. People who have used the services of a particular moving company, know the best how reliable the company is. Therefore, go online and read the reviews before hiring a moving company. But, do not forget that 5% of them are usually bad. That shouldn't worry you, because accidents happen even to the best of moving companies. Also, keep in mind that some reviews might be fake, the good ones and the bad ones. Reviews that glorify or undermine the moving company too much are in most cases the fake ones. Look for positive reviews that do not have excessive superlative sentences and you will know that the review is genuine.
Reliable movers are client-focused
If customer satisfaction is the number one priority of a moving company, then such movers are reliable. A professional, reliable, and trustworthy movers will focus on clients. This is very important, especially if are looking for a long-distance movers MD and need their help to guide you through the relocation process. If the moving company shows no interest to help you understand the process of moving, then that is a bad sign. Good and reliable moves will focus on their clients. They will be professional, focus on your needs, and treat each customer as a unique individual.
To sum up, when you are looking for a moving company in Maryland, you need to pay attention to a few things. There are several traits of reliable movers in Maryland and these include license, professional equipment, experience, and good reviews. If the moving company has the attributes listed above, you will know that you will have a stress-free and smooth moving experience. You deserve the best movers who know how to overcome obstacles and who will lead you through the process of relocation.