Understanding the logistics of military moves is pivotal to managing a successful relocation. The process requires strategic decisions regarding transportation, meticulous handling of personal effects, and accurate scheduling to avoid costly delays. Movers DC area will guide you through selecting the right transportation method, effectively managing your belongings, and coordinating schedules for an efficient move. Furthermore, effective communication is key to ensuring everyone involved is on the same page. The goal is not just to move from point A to point B, but to manage each detail with precision. By understanding these elements, the complex task of military moving becomes more manageable and less daunting. This guide will aid in simplifying the logistics of your military move.
Military relocation – what should you know about it?
Military relocation is a significant life event. It involves not just moving belongings from one place to another, but also adapting to new environments and communities. Understanding its intricacies is vital for a successful transition. To start with, preparation is key. Starting the process early can give you a considerable advantage. It allows you to gather essential information about your new location, assess military movers, and address any unexpected issues.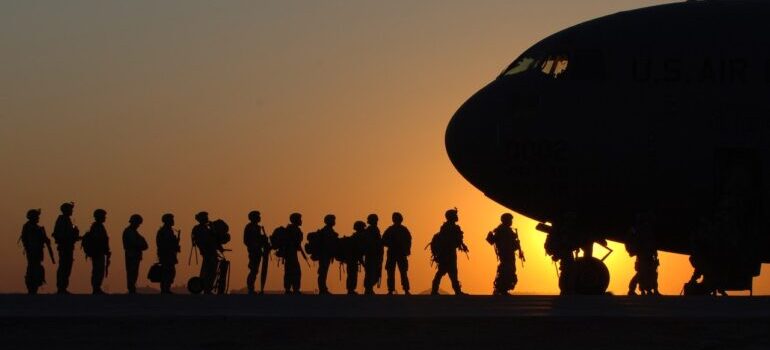 Then, taking inventory of your belongings is crucial. It helps determine the amount of packing material needed and keeps track of your possessions during the move. Documenting high-value items can provide protection in case of loss or damage. Moreover, getting to know your entitlements and benefits is essential. Military relocations often come with specific allowances. These can cover moving costs, temporary housing, and even travel expenses. Make sure to explore these benefits thoroughly.
Subsequently, make a point of communicating. Stay in constant touch with your move coordinator, ensuring all questions are answered and concerns addressed. This two-way communication aids in avoiding misunderstandings and potential issues. Finally, don't forget to take care of yourself and your family. While the logistical aspects of a move are important, the emotional toll can also be significant. Taking time to address your and your family's emotional needs during this stressful time is just as important.
In conclusion, understanding the logistics of military moves goes beyond packing and unpacking. It's about preparing, keeping track of possessions, understanding your benefits, maintaining effective communication, and taking care of your emotional well-being. By focusing on these elements, you can ensure a smoother transition and a successful move.
Understanding the logistics of military moves – all you need to know
Understanding the logistics of military moves is a multi-faceted task. Each step, from initial planning to final setup, needs careful consideration. To start, planning your move meticulously is vital. It involves researching your new location, understanding the local customs, and getting familiar with the surroundings. This step eases the adjustment process. In this case, you won't need apartment movers Washington DC. But you might need their help with personal relocation.
Next, consider your transportation options. Do you require the military to manage your move, or will you handle it? This decision impacts not only the cost but also the control you have over the process. Moreover, learn about your entitlements. Understanding your allowances helps you budget your move and reduces financial stress. Remember, these benefits are there to assist you.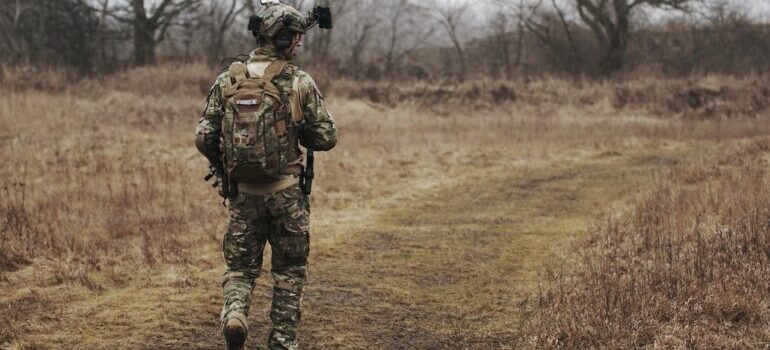 Additionally, effectively communicating with your move coordinator is crucial. Clear communication helps avoid delays, errors, or miscommunications. It keeps the process seamless and transparent. Finally, remember to keep your emotional well-being in check. The move can be overwhelming, but taking time to relax and addressing your emotional needs helps make the process less daunting.
In summary, understanding the logistics of military moves encompasses meticulous planning, selecting the right transportation, understanding your benefits, communicating effectively, and maintaining emotional balance. Each aspect is essential in ensuring a successful move.
How to move like a professional without their help?
Moving like a professional without their help is possible. It requires organization, planning, and determination. Regardless, you can always call long distance movers DC to help you out. Anyway, here's how you can do it on your own:
Create a detailed plan: Begin with a moving checklist that includes every task you need to accomplish. This keeps you on track and ensures no task is forgotten.
Declutter your space: Get rid of items you don't need. Donate, sell, or discard items that no longer serve you. This reduces the volume of goods to move.
Collect packing supplies: Gather boxes, bubble wrap, packing tape, and markers. Buying or finding these items in advance prevents last-minute scrambles.
Pack with care: Pack your items room by room, clearly marking each box with its contents and the room it belongs to. This makes unpacking easier.
Rent a moving truck: Depending on the size of your move, you might need to rent a truck. Ensure it's big enough to accommodate all your items.
Enlist help: Recruit friends or family members to assist with the move. More hands make for lighter work.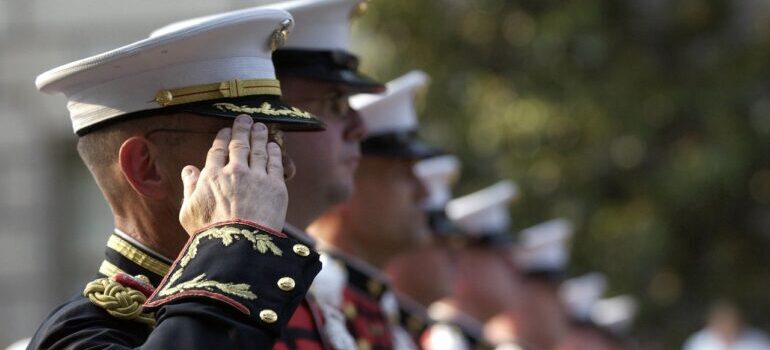 Get ready to move after understanding the logistics of military moves
All in all, this type of move encompasses more than just moving possessions. It involves planning, communication, and understanding your entitlements. It's about making informed decisions regarding transportation options and taking care of your emotional well-being. Moreover, understanding these logistics can transform an otherwise overwhelming task into a manageable process. It empowers you to take control, reduces uncertainties, and ensures a smoother transition to your new location. To wrap up, understanding the logistics of military moves is not just about getting from point A to point B. It's about navigating each step effectively to ensure a successful and stress-free move. By embracing this understanding, you can make your next military move a well-coordinated, less daunting experience. Anyway, this is also how you can ensure a smooth move for a military family. All in all, good luck, and contact A2B Moving and Storage to get a free quote!