Often in our lives, in various situations, we are faced with too many items or a lack of space to place them. If we don't want to get rid of these belongings, but we want to keep them, we will use self-storage. There are many reasons why people use self-storage services. You may be renovating your home, relocating to a new home, or simply running out of space. Self-storage units are units where you can place your goods. They are single-story units that you can easily access through the doors. The doors are most often roll-up metal doors and the tenant provides their own lock. The following are some of the things to know about self-storage services.
Reasons for using self-storage services
You are in the middle of the packing and moving process with the reliable help of movers Alexandria VA. Even though you got rid of the items you no longer need, there are still some you want to keep. That's why you have decided to store them temporarily in a self-storage facility.
A move is usually the time when you need extra storage space. But there are also other circumstances such as a home renovation, an out-of-country move or you simply need space to store certain belongings. Sometimes there are also family reasons, such as a death in the family, a separation or divorce, or the birth of a child. Ask about storage conditions in advance:
What items can be stored?
What proof do you need to rent a storage unit?
Are they climate controlled?
Are the storage units outdoor or indoor?
How will you transfer your belongings to the self-storage facility?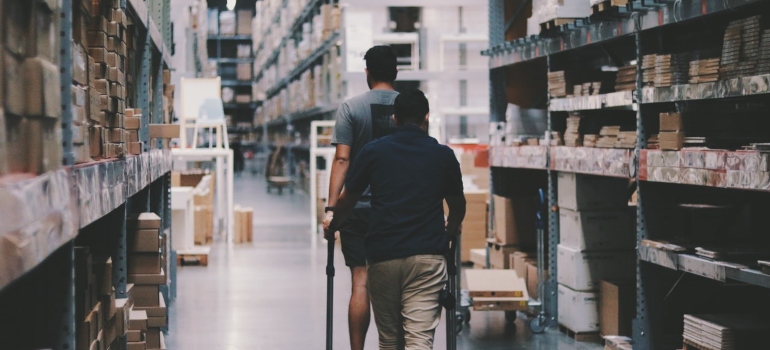 Unit types and sizes
Depending on what you are storing and how much space you need, you can choose the right storage space. Companies offer outdoor storage, indoor storage, or drive-up storage. You decide on the type of storage depending on whether you are going to store antique furniture, a bicycle, or items that require certain climate conditions. Warehouse storage is also an option for storing your belongings in a section of a warehouse. Storage spaces can be large or the size of a narrow closet. It all depends on your needs. You can always ask for good advice from self-storage Alexandria VA, which will meet all your needs.
Personal Storage
Personal storage refers to space leased to tenants on a short-term basis. So, the need for this type of storage is primarily related to life-changing events (moving, death, divorce). Self-storage units are rented on a short-term (month-to-month) basis to individuals or businesses.
Business Storage
Business owners often choose self-storage because it is more cost-effective than moving. Actually, commercial storage is available with more affordable monthly leases.
Vehicle Storage
Leaving certain types of vehicles on the street is often against municipal law. If it's a work truck, boat, or camping trailer, you may not leave it in your driveway or on the street. That's why you can store vehicles at many self-storage facilities. They can provide secure outdoor storage for your vehicles, even for larger vehicles such as boats or trailers. Also, you are able to store cars outdoors and indoors, depending on the size of the car.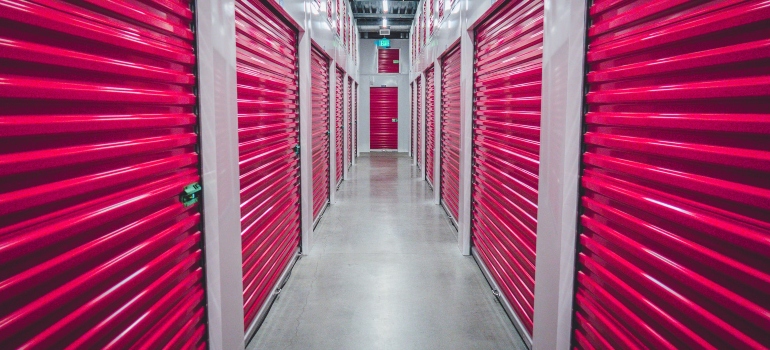 What can and cannot be stored in a self-storage unit?
In the storage facilities, you can store almost everything, with a few exceptions. These exceptions include what is dangerous or illegal. Be sure to check with moving companies DC area ahead of time to see what is allowed to be stored on the property. Medication, food, anything flammable (gas, car batteries), and broken down vehicles are examples of items that are not allowed to be stored. Also, some self-storage companies do not allow fur items storage. Other companies also require that fur items be stored in a climate-controlled unit.
On the other hand, things you can store include furniture, clothing, electronics and appliances, and business inventory. Always ask ahead of time for useful things to know about self-storage services.
Things to know about self-storage services with controlled climate
To protect your valuables from extreme heat, cold, or humidity, controlled climate storage is always a good choice. This way, you will protect and preserve items such as clothing and antique furniture. The temperature in air-conditioned facilities remains between 50 and 85 degrees year-round.
Storing items in climate-controlled storage will cost you more, but you won't have to worry about whether your items will remain preserved until the next use. It is always recommended to store items such as clothing, wood and leather furniture, photos, appliances, antiques, and electronics in such storage facilities. Finally, you store your belongings to keep them safe.
For how long can you rent a storage unit?
The terms of your self-storage rental also depend on your needs. Most companies offer monthly rental services. However, some also offer long-term rental services. In any case, first, determine how long you need the rental. A2B Moving and Storage can always provide you with useful information and organize the storage of your goods.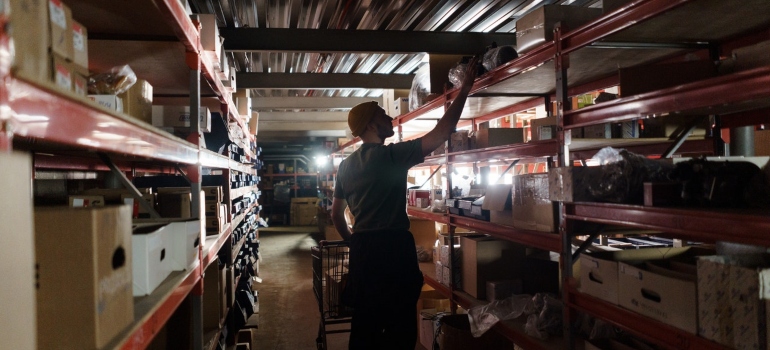 Things to know about self-storage services before you hire them
These days, you can find a storage facilities all around you. Not only are there different types available, but there are also different storage options. Ultimately, it all depends on your needs. We're going to share with you what to look out for when renting a self-storage facility.
Safety and Security
Storage facilities should have good access and parking spaces. Buildings should be well-lit inside and out. Access to storage units should be restricted by a gate and personal code. In addition, the area should be covered by cameras and security devices.
Access and Office Hours
Ensure that the selected storage facility is accessible to tenants seven days a week.
Keeping the area clean
It is very important that the area around the facility and the facility itself are clean and well maintained. Your goods will be stored there for some time and you want them to be stored in clean and controlled conditions.
These are some of the things to know about self-storage services that will help you keep your belongings safe. In the end, you will have a worry-free experience that will also help others.