Once you have arrived in your new home, and A2B Moving and Storage has finished and left, you will feel relieved that you have finished. We hate to inform you that the worst part passed, but there are still things to be done. These things can easily be forgotten when you rush to unpack as fast as possible. But the fact that people forget about them doesn't mean that they are not important. Doing this thing will ensure that you will start a new chapter of your life safely and the right way. To be settling into your new home in Virginia, you need to do the things listed below.
Safety first
If you have small kids or pets, you know how important safety is. They will be in a new surroundings, eager to see new things and explore. The first things that you must attend to are:
Outlets
Sharp edges and corners
Open windows and doors
Temporary moving-related hazards
All these things need to be taken care of, ideally, before movers Virginia drop you off at the new location. If that is not the case, then you should do this as soon as possible after arrival.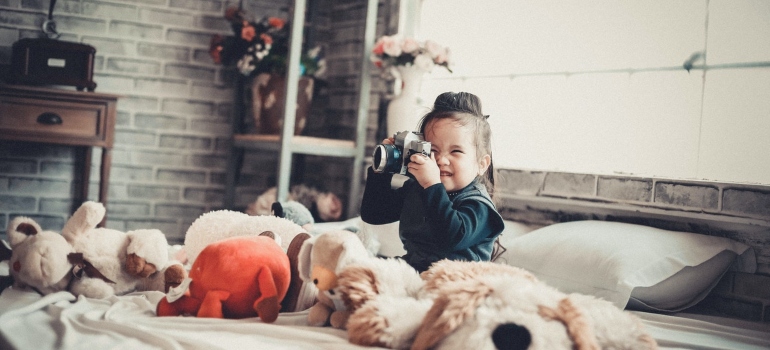 Set up the utilities
If you are moving within the same state, chances are high that you will keep using the services of the same utility providers. If you move to another state with the help of some of the best movers Alexandria VA, you will have to choose different utility providers altogether. Whatever your case is, just don't forget to do it well before the moving date. This will be the most important thing for settling into your new home in Virginia the right way. It will be a little difficult to enjoy it without electricity, don't you think?
Locate necessary functions
This is something that the majority of people don't check until they need it. The water valve, fuse box, and circuit breaker are usually needed only in an emergency. Don't let that make you look for them, do it as soon as you can upon arrival. You won't know when you will need them, so it's better to be prepared.
Start implementing your routine in order to settling into your new home in Virginia
Nothing will make you feel more at home than getting back into your routine. No matter if it's your regular early wake-up time, or walking your dog at midday, these things will make you feel at home. And there is certainly no better way to discover your new neighborhood than to walk around it.
Organize a housewarming party
No matter what you did, you won't feel quite alright unless you make a housewarming party. After moving with some local movers Northern VA, a housewarming party is a right way to start a new chapter of life. Invite colleagues from your new office, neighbors, or anyone from that company you enjoy.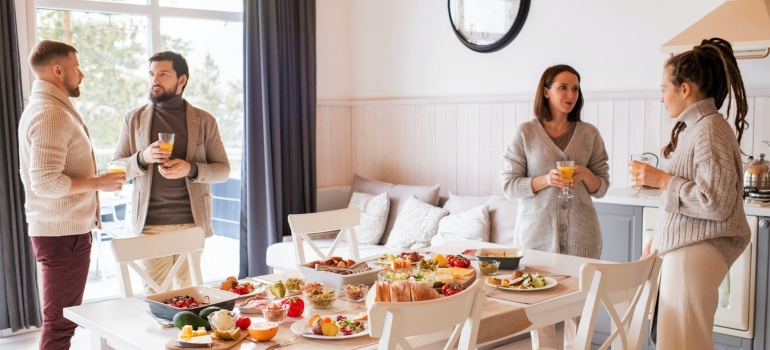 Conclusion on settling into your new home in Virginia
Settling into your new home in Virginia will take time, no matter what you do. After all, you have moved to a new environment, it is only normal to feel off for at least a few days. With time, you will start feeling at home. We wish you an easy adaptation period!