Commercial Movers Virginia

GET YOUR FREE ESTIMATE
"*" indicates required fields
When you decide to relocate your business, you will need a reliable, trustworthy, and professional business partner by your side. Therefore you should opt for the best of the best in the moving business – A2B Moving and Storage. With two decades of experience and expertise, our commercial movers VA can relocate your business safely and without any fuss. Our office movers VA have successfully relocated a wide variety of companies both large and small. Give us a call today, and see what we can do for you.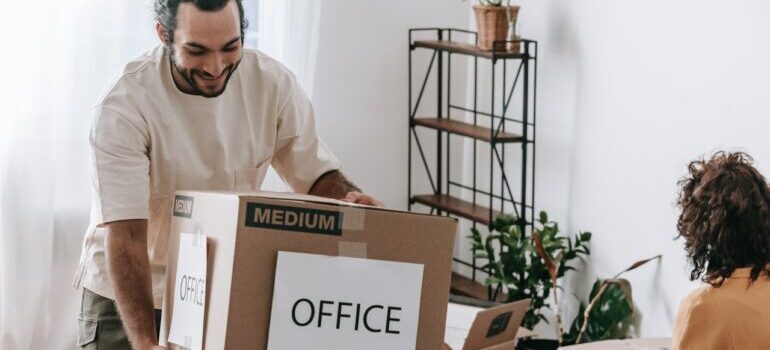 Why do you need commercial movers VA?
It doesn't matter if you need a local moving service or a long-distance relocation, professional and reliable movers Alexandria VA should be your choice. A2B Moving and Storage has office movers VA who are specialized in providing business relocation with utmost care and precision. We understand the complexity that business relocation brings, so we will do everything in our power to provide you with the best possible service. With our commercial movers VA by your side, your business is not going to suffer! Tell us what moving services you want, chose a storage space if you need it and, and our representatives will plan your move in detail. Our movers Virginia will make sure that all your moving requirements and needs are satisfied.
Opt for A2B Moving and Storage
As an A+ member of the Better Business Bureau, we are proud to say that we can relocate your business with speed and skill. Our commercial movers will assist you through the entire moving process. We will make sure that all your office equipment is relocated safely and without any damage. So, contact us today and treat yourself with the move your business deserves.
Get in Touch
"*" indicates required fields