International Movers Washington DC

GET YOUR FREE ESTIMATE
"*" indicates required fields
Deciding to move your home or business is an important decision. However, deciding to move across the world is an even more important and difficult decision to make. What to do in the situation when you need to pack your bags and move across the world?  You should find an ally to work with you and help you with organizing and executing such a move. Luckily, A2B Moving and Storage has the best of the best movers DC area who can handle such a move efficiently and with ease. We have experience in cross-country relocations, and our team of dedicated international movers Washington DC will be by your side every step of the way. So, wait no more, give us a call and we will be there to help you.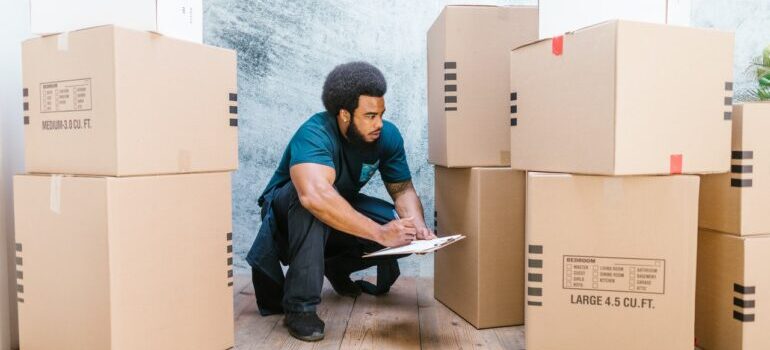 Our international movers Washington DC have all the traits reliable movers need to have
When you start looking for moving companies Washington DC you need to look for a company that has the experience, license, and that has the moving services you need. A2B Moving and Storage has all of this and much more. Our international movers Washington DC have gained a lot of experience over the years. Due to the knowledge, we gathered over the years, we developed new skills and methods to find solutions to all your moving problems. We are proud to say that we have the approval of the organizations such as Better Business Bureau. Also, in our offer, you can find a wide range of moving services and some of them include:
Our priority is to provide all of our clients with the best possible moving experience, and that is why we are ranked as one of the best Washington DC international movers.
Rely on A2B Moving and Storage and move with ease
A2B Moving and Storage has a team of skilled and devoted international movers Washington DC you can completely rely on. Contact us today, get a free moving estimate and we will relocate you to your new country smoothly and with no complications.
Get in Touch
"*" indicates required fields