There is a good chance you know at least one person who hired professional movers for their personal or business needs. This method became popular because of its fast service and great results. So what exactly are the traits of the best movers in Washington DC? Let's check it out together for all movers DC area.
Moving Companies Are Affordable
Although it may seem like your budget can't follow this decision, Washington movers are actually quite affordable. Considering the time and effort you will save by letting them handle the entire process- you may seriously consider hiring them. Residential movers Washington DC offer a wide range of services, like packing and unpacking as well, and most of them even offer discount packages made for everyone. With this, as their trait, you can be sure it is a much better option than doing it yourself.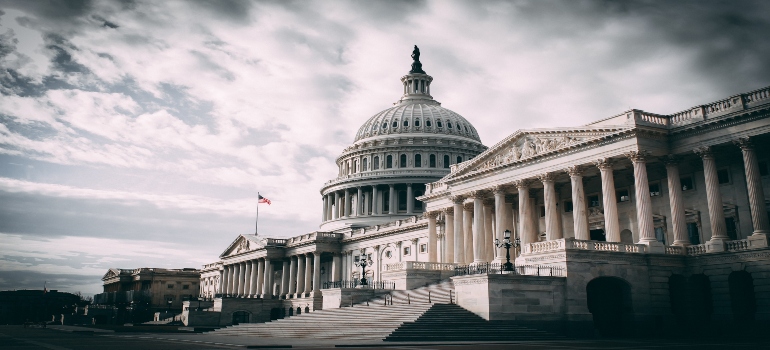 Best Movers in Washington DC Offer Many Services
As we already said earlier, Washington movers do not only take care of transportation. Their services include packing and unpacking, good piece of advice, and even their own helpers. Moving helpers Washington DC will arrive at an arranged time and get straight to work. Make sure to stick around in case they have some additional questions for you and feel free to ask them everything that is on your mind. In case you need it, Washington movers also offer special services for dealing with precious items and antiques which is for sure another excellent trait!
They Do Not Only Cover Residential Moves
If you want to move your business or office somewhere else, then choosing movers in Washington Dc is a must. You would want all of your paperwork and office items to be safe and transported in no time. This will get you and your team back to work without being late to any deadlines. Office movers DC can even suggest renting out and using storage containers if your office is larger or you have a couple of them. And feel free to think even bigger than this. In cases where you are moving your office to another state, you can find amazing and affordable offers for that as well.
Risk Of Losing or Forgetting Things is Minimal
One of the best traits of moving companies. In those scenarios where you are short with time and your to-do list is full, forgetting or losing something is very common. When hiring a moving company this risk is drastically reduced especially if you go with a packing service as well. All of your items will be listed and packed properly and you will be assigned only with your personal belongings.
Final Word
In order to avoid stress and go through the entire moving process fast, think twice before you decide to do it all on your own. All these traits of best movers in Washington DC have been proved as effective by many customers and will for sure work for you as well.