Long-term storage units provide a great solution for additional space one might need. In addition, many storage units facilities will offer different conditions for storage units. This is a good way to ensure that the items you place inside remain intact for the period they are there. Now, finding a good storage unit might not seem hard. However, there are many things to think about before you decide to do so. That is why today we help you with choosing a long-term storage unit in Alexandria by talking about the essentials you should know about storage units. From the size of the unit to the conditions they provide for your items, and more – we help you choose the best solution for you. Of course, a part of the decision should be the facility you rent the unit from. So, consider hiring A2B Moving and Storage services before transporting your items.
Things to consider when choosing a long-term storage unit in Alexandria
The city of Alexandria is located in the Commonwealth of Virginia. According to recent polls, there are around 160 thousand people living in this area. Sitting along the western bank of the Potomac River, the city of Alexandria is only 7 miles away from the southern part of downtown Washington D.C. Due to the proximity to the country's capital, the city is heavily influenced by it and is home to many people that are working in the federal service, federal government, or the military.
Furthermore, the city is home to many landmarks that people come and visit throughout the entire year. Furthermore, it also hosts several events that allow the residents to have some fun and enjoy the time they spend there. Moreover, the center of Alexandria is also known as the Old Town, which has a long history and attracts visitors regularly.
First and foremost, you need to determine how long you are going to rent the unit
Understandable, you are looking to rent a unit in the long run. However, how long is that? Do you want to rent it for a year, two years, or a decade? The reason why this is important is that this can seriously affect your financial situation when renting in the long run. The closer you are to the exact amount of time you need it, the better. Logically, you would not want to waste more money than you already should. So, before you decide to contact long-distance moving companies Northern VA, for example, think about the time period you want to store your items in the unit. Furthermore, the longer you decide to keep the items inside, the more you will have to ensure they are safe and in good condition.
Do you want the unit for certain items or in general?
What you store inside the unit is also very important. So, let us assume you want to move with movers Alexandria, VA, for example, and you need a storage unit. Are you going to use the unit to store certain items inside it?
Storing certain items inside a unit usually means that you will have to consider the condition the items need, as well as other factors that play in their longevity. Furthermore, special items will require special care, packing, and handling.
On the other hand, there are items that you use on regular basis or do not have a high monetary or sentimental value. These items can often be store anywhere, but will still need attention.
Storing general household items inside a unit will require slightly fewer conditions, but the same amount of attention. However, it can be hard to store them if the storage unit is too small.
Choosing a long-term storage unit in Alexandria: The size of the unit
You cannot place furniture into a small unit and expect it to not suffer damage. Okay, technically, you can store it, but it will most definitely suffer damage down the road. Therefore, the size of the unit you are renting is very important. Especially because you are planning on choosing a long-term storage unit in Alexandria. Because of that, you want to ensure that you do not have to stack items atop items inside the unit. Instead, you want to opt for a unit that will have enough room so you can store all of your items safely. Generally, the size of the unit is what impacts the price the most. However, not having proper conditions or space to store all of your items safely will also impact your finances. So, make sure you choose the right size before you get in touch with moving companies Sterling, VA.
Choosing the right facility
If you are looking to rent a storage unit, you are looking to find a safe spot for your items. Deciding to rent a unit from a company that seems shady or unprofessional will counter the primary reason for a unit. So, the facility you choose to rent from also plays a vital role in the safety of your items. Remember, you are looking for a unit that will accommodate your items in the long run. Because of that, you need to find a professional and responsible facility.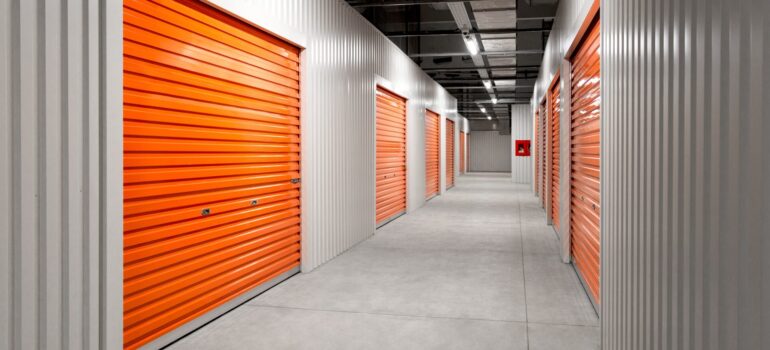 Therefore, before you decide to rent self-storage Alexandria, VA, make sure you get in touch with the facility and ask around. Try to gather as much information as possible and remember to read the reviews online.
Accessibility
Finally, when choosing a long-term storage unit in Alexandria, you want to think about the accessibility of the unit itself. Many facilities have the same working hours, but some facilities allow you to enter your unit 24/7. Logically, the facilities that offer 24/7 accessibility will have an advantage. So, if you are moving with movers Virginia, for example, you would not have to worry when you want to visit the unit. More importantly, the 24/7 accessibility allows you to safely make plans. That is, without thinking about whether or not you can enter the facility.