Looking for a new house to buy is so exciting. It will have you dreaming about your perfect home while exploring the potential places. As exciting as it is, it is also very overwhelming. Buying a house is an expensive and long-term commitment. You will want to make sure that the purchase satisfies you. You should also aim to be satisfied with your moving experience, and that's why we recommend asking A2B Moving and Storage for help. In order to make a good purchase, you need to study your options well. This guide will give you the things to look out for when buying a house in MD.
What to look out for when buying a house in MD
Buying a home is a matter of preference. Everybody wants something different, and that is totally normal. Someone wants to move on their own, while some people want to move with the help of local movers MD. Before doing anything else, rank the different aspects of buying a home by importance. These are the things that you should look out for when purchasing a house in MD:
House size
The yard of your dreams
The exterior of the house
Heating and cooling systems
Number of bedrooms
House size
The size of the house is one of the first things that people think about when they want to buy a home. Figure out a minimum and maximum square footage to filter out the different options. The size of the house depends on the amount of space you need and the budget. If your budget is tight, you might even consider not hiring one of the movers Gaithersburg MD. We strongly suggest hiring help, because they offer great services for a good price.
The yard of your dreams
Another matter of preference is the yard. Some people like having a big beautiful yard, while others prefer having a small yard to avoid having many responsibilities. You can also find a lot of natural and human-made features in gardens, so think about that too. But the more things you have, the more expensive it will be.
The exterior of the house is one thing to look out for when buying a house in MD
Apart from being a matter of aesthetics, the condition of the exterior of the house can also signal to problems. The key feature you should pay attention to is the roof. A badly made or too old roof can cost up to $15,000, which is a lot of money. Foundation is another thing to pay attention to. A warning sign should be cracks around doorways and windows. If you see that, reconsider your decision.
Heating and cooling systems
These features will affect your day-to-day life quality in the house, so give it a thought. We also recommend giving a thought to hiring one of the movers Maryland for your upcoming move. Find a house that has systems you are happy with. Otherwise, make sure that you understand what it takes to install new systems. Apart from being costly, you may even have to do some changes to the walls.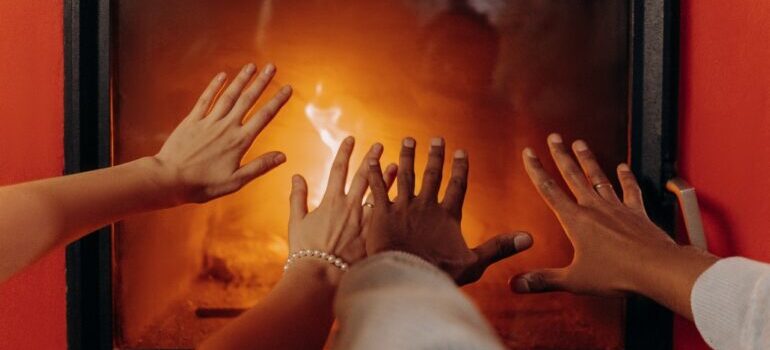 Number of bedrooms
The number of bedrooms that you will need depends on what you plan to use them for. Families with children often prefer for the main bedroom to be on the same floor as the other ones. You could also convert a bedroom into a home office or additional storage space instead of wondering how much a storage unit costs. There are also plenty of other factors to consider for bedrooms. Closet space, natural lighting, the view etc. are all things you should also think about.
What to look out for when buying a house in MD – conclusion
In this guide we listed some main things that people look out for when buying a house in MD. For some people, other things might be important too, so check everything out before purchasing a house. It is an enormous commitment after all. We wish you good luck!