Storage space is something that's becoming more and more popular as of late. A lot of people downsize when moving, or simply want to store some sentimental pieces of furniture that can't be used anymore. But, a lot of people fall into the trap of not disassembling their furniture. For optimal storage space usage, you need to disassemble! But, don't worry, our movers at A2B Moving and Storage have prepared some of the best tips on how to disassemble your furniture for storage in VA. You'll see, it's much easier than you might think.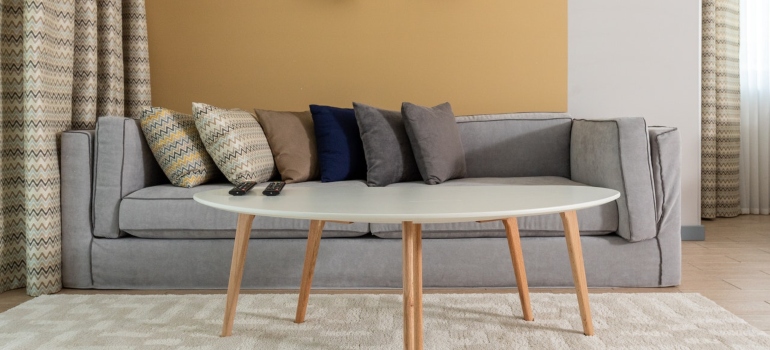 Why would you need a storage unit?
There are many perks to using a storage unit. You can store your furniture just for a few days or weeks while cleaning up the rest of your home. Or, you can rent a storage unit for a longer timeframe when you're moving to a smaller apartment, for example. Another amazing thing you can use your storage unit for is storing items that hold sentimental value but you don't have room for them or they can't be used anymore. It is completely possible to want to keep your old furniture in a storage unit and buy new furniture for your home. Finding good storage Alexandria VA will offer you many options. When searching for storage, try finding a place that offers climate-controlled storage as well as security camera coverage and insurance.
Why is it important to disassemble your furniture for storage in VA?
Even though disassembling your furniture will take up a good chunk of your time, it is worth it in the long run. Not only will you save on storage space, but you will be able to organize your storage unit however you like. Imagine trying to fit your table and chairs as they are into a storage unit. It will be chaotic and it will leave big gaps in the storage unit. Another important part of storing your furniture is protecting it from moisture and damage. And you'll be able to do this much easier with disassembled pieces. Your movers Alexandria VA recommend thinking about organization. Put things you will want to take out of the storage unit near the front, and things that will stay in the storage unit go to the back.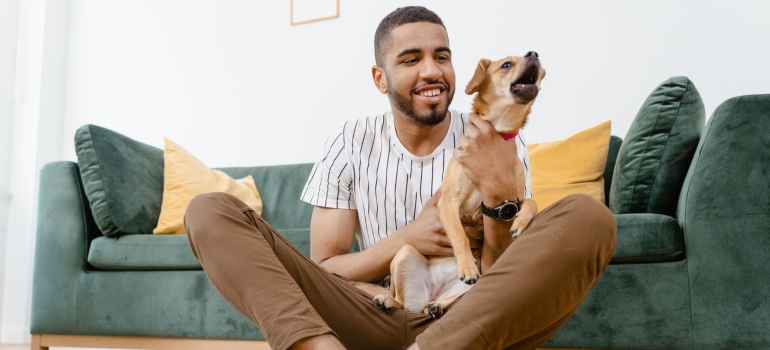 How to disassemble your furniture for storage in VA?
Now let's go into the nitty-gritty. The first step we would recommend when it comes to disassembling furniture is to clean each piece thoroughly! If you're disassembling a work desk, you need to empty the drawers of course. So, emptying everything and cleaning everything is imperative before you even start. What are some of the tools you will need?
spanner
screwdriver
Allan key
wrench
hammer
It is completely possible that you only need a screwdriver, for example. But it's better to be prepared than have to go and get new tools every time you need to do something new in order to disassemble furniture. A lot of moving companies Virginia offer help with disassembling and assembling furniture if this is something you'd rather leave to professionals.
Keep the bolts, nails, screws safe
Let's say you disassembled your desk. More likely than not you're left with a bunch of bolts, nails, or screws. We would highly recommend putting them in small ziplock bags and storing them with the disassembled pieces. So you're packing the legs of your desk in a box and putting all the screws that belong to the legs in that box. This will make reassembling much easier and less work. Also, remember to do this as soon as you disassemble! Small items get lost extremely easily.
Dressers, tables, desks
When it comes to these items, the best plan of action is to start from the legs. So, unscrew the legs, keep the screws safe, and place all the pieces together. Take out the drawers and pack them individually. Be careful to disassemble the furniture properly. Follow the manual your pieces came with and if something isn't working, leave it for later. Brute force will only damage your furniture! 
Beds
First, remove the mattresses and pack them safely on their own. If your beds have box springs, these need to be removed as well. Next in line are headboards and footboards on the bed frames. Disassembling beds may take up a good chunk of your time, but if done correctly, you'll have pristine beds ready to be used at any time. Packing everything individually will ensure the safety of your items and nothing will get damaged. And, remember, your local movers Northern VA are always there to lend a helping hand if things get too complicated.
Sofas, couches, etc.
When it comes to these pieces, things are a bit different. Sofas and couches are usually pretty bulky pieces of furniture and can't be completely disassembled. The best way to go about it is by removing the legs and pillows. Pack the legs and pillows securely. Now what you're left with is a huge piece of furniture that can't be further disassembled. So, you need to keep in mind that if you're storing a sofa or a couch it will take up a lot of storage space. Many moving companies Sterling VA can help you out by giving you good advice on how big of a storage unit you may need. If you have a lot of couches or sofas, you might need to rent a bigger unit than you initially planned.
What now when you disassembled your furniture for storage in VA?
Now that everything is prepared, all that's left is transporting your items to the storage unit. This task is best left to your chosen movers. Now it's time to think about organizing your storage unit.
We hope our tips on how to disassemble your furniture for storage in VA have proved to be useful!