When planning a move to Washington, D.C., timing can play a significant role in your budget. If you're looking to save on moving costs, it's essential to consider the cheapest time to relocate to DC. By strategically choosing the right time, you can potentially secure more affordable rates and minimize expenses associated with your relocation. In this guide, moving companies DC area will explore the factors that influence the cost of moving and uncover the most cost-effective periods to plan your move to the vibrant city of Washington, D.C. By understanding the cheapest time to move to DC, you can make informed decisions and optimize your budget for a smooth and economical relocation.
Should you move to DC?
If you're considering a move, Washington, D.C. offers a range of opportunities and advantages worth considering. DC is home to numerous government agencies, non-profit organizations, and international companies. Therefore, it provides a wide range of employment options. Additionally, the city boasts a rich cultural scene, with world-class museums, galleries, theaters, and music venues, offering endless opportunities for art, history, and entertainment enthusiasts. Moreover, DC attracts professionals from various fields, providing excellent networking opportunities and potential career growth. In case you're moving there anytime soon, be sure to hire interstate movers DC. They will help you get there in no time.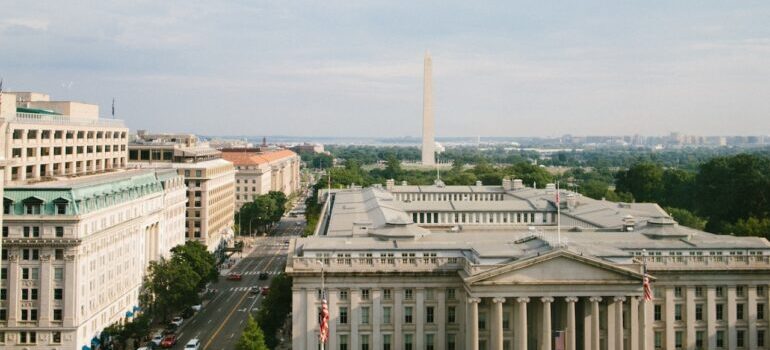 To continue, the city is renowned for its prestigious universities, research institutions, and libraries, offering access to quality education and resources. DC has diverse and vibrant neighborhoods. Each has its own unique character and attractions, ensuring there's a place to suit every lifestyle and preference. Moreover, it has an extensive public transportation system and proximity to major cities. That way, DC offers convenient travel options and easy access to a variety of destinations.
How to prepare for life in DC?
To be honest, preparing for life in Washington, D.C. requires careful planning and consideration. The first thing you need to do is find reputable movers. For instance, check Washington DC hourly movers. They can help you move to DC in no time. Nevertheless, here are essential steps to help you get ready for your new life in the nation's capital:
Research the City: Firstly, familiarize yourself with the layout, neighborhoods, and amenities that D.C. offers, ensuring you choose an area that suits your lifestyle and preferences.
Secure Housing: Start early in your search for housing, explore rental options, or consider purchasing a property. Work with a reputable real estate agent to find the best fit for your needs.
Finances and Budgeting: Hence, evaluate your financial situation and create a budget that accounts for the cost of living in D.C. This includes housing, transportation, groceries, utilities, and entertainment expenses.
Transportation: Understand the public transportation system in D.C., including the metro and bus routes. Consider obtaining a SmarTrip card for easy and convenient travel.
Job Market and Networking: If you're moving for work, research the job market and start networking with professionals in your field. Furthermore, attend industry events and utilize online platforms to connect with potential employers and colleagues.
Healthcare and Insurance: Research healthcare providers in the area and ensure you have the necessary health insurance coverage. Transfer medical records if needed.
Revealing when is the cheapest time to move to DC
When it comes to finding the cheapest time to move to Washington, D.C., several factors can influence the cost of your relocation. Regardless, one way to save money is to hire reliable movers. Hence, local movers DC is one example. By considering these factors, you can plan your move strategically and potentially save money on your expenses:
Off-Peak Seasons: Moving during off-peak seasons, such as late fall or winter, can often result in lower moving costs. Demand for moving services tends to be lower during these times, allowing you to negotiate better rates with moving companies.
Mid-Month and Weekdays: Choosing mid-month dates and weekdays for your move can be more cost-effective. Moving companies are generally busier during weekends and at the beginning or end of the month when leases tend to start or end.
Avoiding Peak Times: Peak moving periods, such as summer and holidays, often have a higher demand for moving services, leading to increased rates. Avoiding these busy times can help you secure more affordable rates.
Flexible Scheduling: Having flexibility in your moving dates can allow you to take advantage of last-minute discounts or special offers from moving companies trying to fill their schedules.
Booking in Advance: While last-minute deals can be beneficial, booking your move in advance can also help you secure better rates. Planning ahead gives you more time to research and compare prices, ensuring you find the most cost-effective option.
Negotiation: Don't hesitate to negotiate with moving companies. They may be willing to offer discounts or additional services to secure your business, especially during slower periods.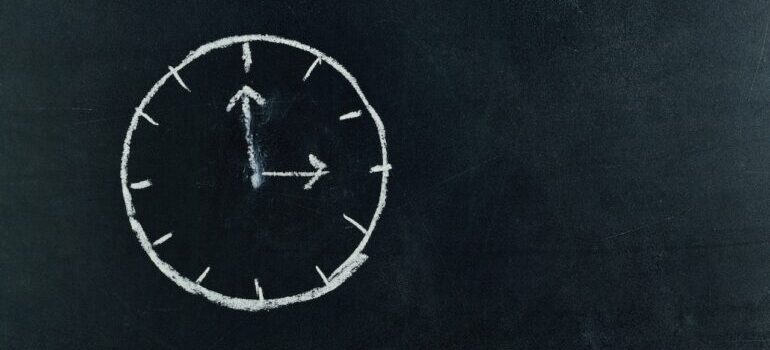 Handling the post-moving activities like a pro
Handling post-moving activities like a pro involves:
Efficient unpacking
Organizing belongings
Updating utilities and addresses
Taking care of home maintenance
Exploring the neighborhood
Establishing routines
Getting involved in the community
Allowing time for relaxation
By approaching these tasks with a methodical and proactive mindset, you can navigate the post-moving phase smoothly, settle into your new home, and create a sense of stability in your new environment.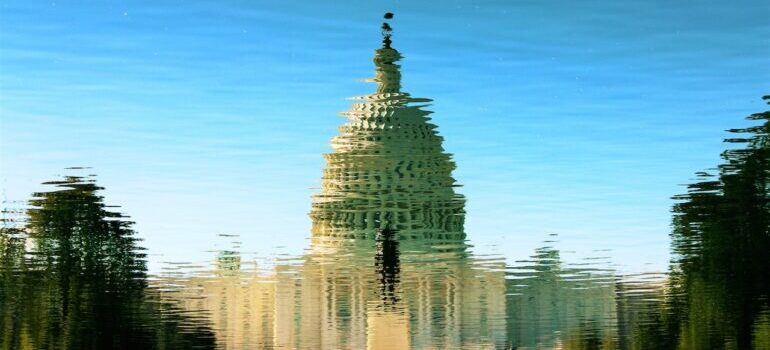 Get ready to move after learning the cheapest time to move to DC
In conclusion, finding the cheapest time to move to DC involves considering factors such as off-peak seasons, mid-month and weekday dates, avoiding peak times, flexible scheduling, booking in advance, and negotiation with moving companies. By strategically planning your move during less busy periods, you can potentially secure better rates and save money on your relocation expenses. However, it's important to balance cost-saving considerations with other factors like weather conditions and personal schedules. By being mindful of these factors and employing smart strategies, you can find the most cost-effective time to move to the one and only Washington D.C., and make your transition more budget-friendly. Anyway, good luck, and contact A2B Moving and Storage!