Moving to another country is different than moving locally. It can be quite stressful and taxing. It requires more than just packing your belongings and arranging for transport. There are international ports, customs and tariffs involved. You have enough on your plate already, without having to research all that. Before moving to another country, you have to inform your current employer, bank, utility companies, landlord, post office, kid's school. Imagine juggling all that with arranging to relocate all of your belongings to your new country. For that reason and more, hiring professionals would make your life much easier. Here at A2B Moving and Storage we have come up with a list of 7 reasons to hire professionals for your international move.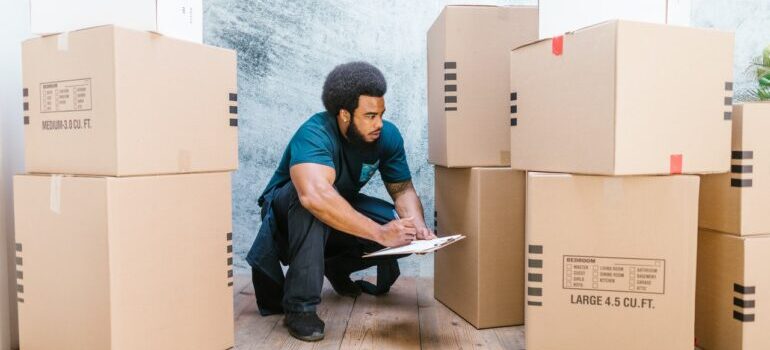 Professionals have experience
Experience plays a very important role when it comes to executing a successful international relocation. Professional international movers are highly trained to properly pack belongings for shipping. They know how to adequately pack goods for shipping via air or ship freight. As we mentioned before, moving internationally is different than moving locally. With professionals packing your possessions for moving overseas, you can depend on their experience and relax. There is truth to the saying "practice makes perfect". Well, these people have done this hundreds of times. They know all the little tricks that add to a perfectly packed and secured item, making damage during transport practically impossible. With the experience international movers Washington DC have, you will avert damages and added expenses.
Professionals know crucial information
If you are moving because of your job, your employer might have information related to international customs and regulations of your moving destination. But, they might not know about other factors related to your shipping. International movers are trained and experienced and they will know all the rules and regulations. They will prepare you for a smooth international relocation and give you all the information you need to clear customs. Another important aspect of your relocation is insurance. A good moving company will explain the insurance policies they offer and whether you need any kind of additional insurance for your international move.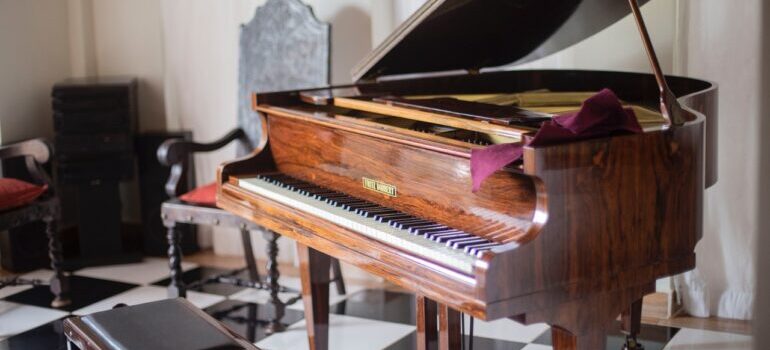 They will handle heavy lifting
Moving is more than just packing your household. Moving boxes and furniture isn't easy. Loading and unloading requires physical strength and proper tools and equipment. If you hire professionals for your international move, they will take care of everything in an efficient manner. This will save you the trouble of lifting large items. For example, moving a piano is a little more complicated than it seems but DC piano movers have all the equipment and experience needed to execute it successfully. Besides, your busy schedule might not leave you with much time to look in to proper packing and moving techniques. Therefore, it's always a good idea to hire a reliable moving company to facilitate the relocation of your belongings to your new destination.
Hiring professionals for your international move is the safer choice
Trying to pack and move your belongings by yourself can be a safety hazard. This isn't something you want to take lightly, especially if you have children and pets. Disassembling and reassembling furniture and moving large and weighty items when you aren't sure you are doing might just be looking for trouble. If you choose some of the best residential movers Washington DC has to offer to help you relocate you won't have to worry about injuries, damaged possessions or delays.
Save money by getting movers' assistance
A lot of people believe that the allegedly high cost of hiring movers just isn't worth it. However, contrary to popular belief, hiring professional movers usually proves to be more economical and cost-effective than performing a DIY move. That is especially true when it comes to international moves. Self-moves come with all sorts of hidden expenses. Such less obvious costs and expenses may involve the cost of packing supplies, the cost of insurance for the rental truck and your possessions, the cost of food and lodging along the way.  There are also DIY move costs and expenses that cannot be predicted in advance. Any step you might skip, or not carry out properly, when packing and securing your belongings for relocation can lead to damages. Hence, hiring professionals who come prepared with knowledge and skill can actually be the more affordable option.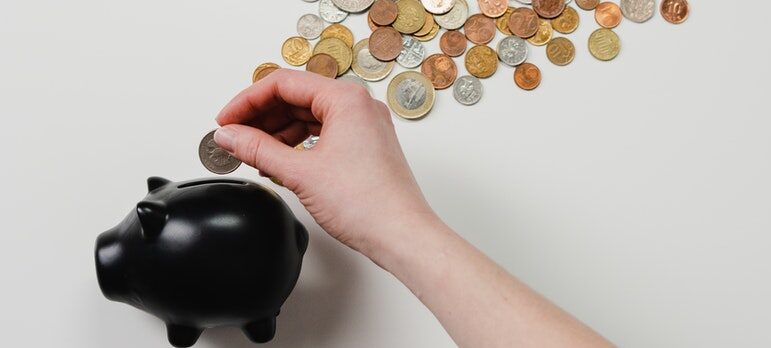 Get settled faster
There are so many other things you need to do when you move, even locally, let alone to another country. You need to set up your utilities, meet repair companies, clean your new house, and deal with paperwork. Those are usually things only you can do. If you hire professionals for your international move it frees you up to do all that, as well as research your new destination and its culture and customs. While simultaneously relieving the stress that comes with physically moving the contents of your home, hiring moving help leaves you with more time to get to know your new country and to get excited for the adventures that await you.
Hire professionals and enjoy peace of mind
One of the main reasons to hire professionals for your international move is because it will give you peace of mind that everything is going to be fine. The amount of work it takes to move your life from one country to another is astonishing. You need to contact many service providers and book so many appointments. A good moving company will cut down most of this work. They will have all the professionals you need under one roof. For instance, if you are serving in a military force, you should hire military movers who will know how to best accommodate your needs. A full-service move ensures that you will have all this expertise on hand, resulting in a stress-free moving experience. You can sit back and enjoy the ride.