Summer is coming to a slow end, and you know what that means. It's time for some decluttering and packing. Because fall and winter tend to get cold and rainy, your furniture could get damaged if left outside. Depending on the material of your furniture, it may be the wisest idea to think about storing patio furniture so it's secure and safe. But don't worry A2B Moving and Storage DC, has all the tips you need to preserve your furniture. So to make sure your belongings have a long lifespan, read and follow these tips.
How to go about storing the patio furniture
The main reason you should be storing your furniture is to preserve it. As we said, rain and cold weather can easily damage any furniture left outside. There are some materials that would be strong enough to withstand these conditions. Those include treated wood like teak or cedar. But, if you want to enjoy your patio furniture for a longer period of time, the best way is storing it in storage Alexandria VA. To do that, there are a few steps you need to take to do it the right way:
Clean your patio furniture before storing it in a storage
Do small repairs if necessary
Disassemble
And lastly, use quality packing materials to make sure it's secure in a storage unit
Cleaning before storing your patio furniture
The first step when packing and storing items should always be a thorough cleanse. Start by doing a little dusting, or in this case cleaning it of small debris like leaves or twigs. Once that's done, you can use a cleanser to clean the dirt and grime thoroughly. You can use a simple solution made of mild soap and lukewarm water. Remember to clean every inch of your furniture, so it's spotless before going into storage.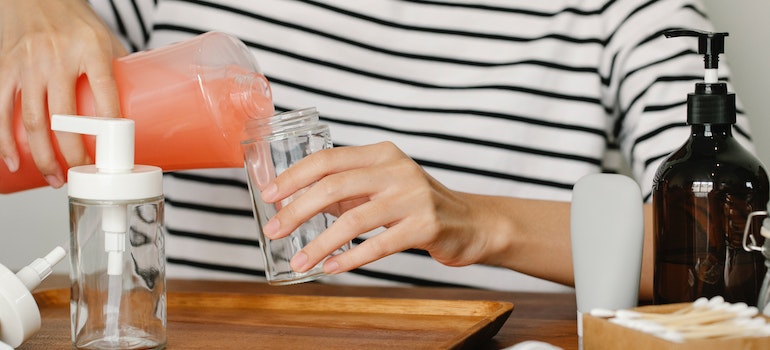 After cleaning, you should leave it to dry completely, You can use a dry rag to dry it off, but leave it for a day to make sure it's completely dry. This will prevent mold and mildew from happening when in storage. If you don't know how to clean specific furniture, you can read the instruction it came with. If you have thrown that away like most people, you can find information on how to clean patio furniture readily available online.
Doing small repairs if needed
If you do the small repairs needed, it will make it easier when you take everything out of storage. Why put off something you can do today? Why wait a whole season to repair something you can repair while cleaning and packing everything? Another reason why you shouldn't prolong this step for the next season is that storing such big pieces of furniture isn't easy. And it gets even more difficult if some parts are broken and need repairs. So, if you need to fix a loose piece or replace a part do it before using storage services MD. It will only take you a small amount of time, but in the end, you will be glad you did it.
Another thing you should consider is giving your furniture a fresh coat of paint or varnish. This will help protect everything for a longer period of time, and it will breathe new life into your furniture. For wooden furniture, you can use oil or store-bought varnish. For aluminum, you can use car wax and paste for wicker furniture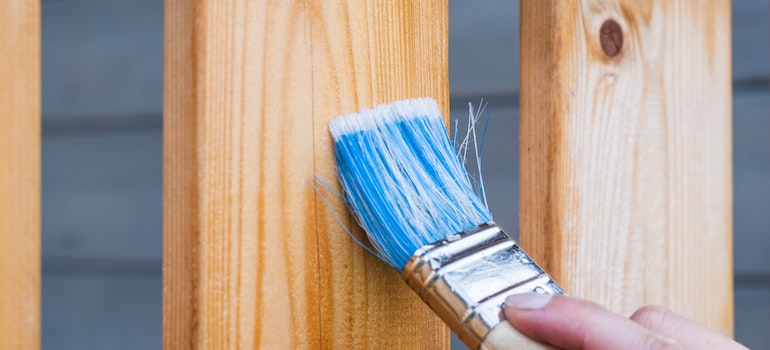 Disassembling the furniture
Once you've repaired and cleaned everything, it's time to disassemble everything. It is recommended to disassemble your patio furniture before storing it because it will take up less space and it will be easier to store. However, you should be sure that you will know how to arrange everything back together. You can sort items made of the same material together to make the process easier. Start by taking off the cushions of chairs and sofas and packing them together. Make sure you pack cushions in a breathable material again to avoid mildew and mold forming. In general, try to avoid packing things in plastic when storing patio furniture as it traps moisture and leads to mold.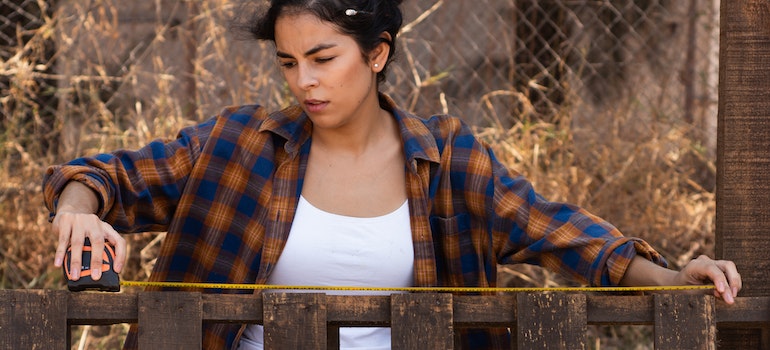 If possible, disassemble your furniture into smaller pieces and stack them together to save on space. Make sure you label everything clearly, so you know where your belongings are. When disassembling, you can record the process if you are unsure if you can put everything back together. Pack smaller pieces like screws and joints together in a bag that is clearly marked and labeled.
Putting everything to storage
The last step in this process is packing and taking everything to storage. You can rent a storage unit or use a garage or a shed to keep everything safe during cold months. There are moving companies that take care of both moving and storage Alexandria VA. You might think of hiring such companies if you don't have the vehicle necessary to transport everything. When you've packed everything, make sure everything is tight and secure before storing it. If it's not packed tightly, you risk damaging your belongings during transportation. However, don't go and pack everything so tight you accidentally break it. Make sure the place you store your patio furniture is clean and dry. While most things will do well in a climate-controlled unit, it might not be necessary for storing patio furniture.
Lastly, when storing patio furniture, make sure you stack it on top of each other, with the heaviest pieces going on the bottom. And that's it. With these tips, your furniture will be ready to go to storage until the next season.