As one of the leading moving companies DC area has to offer, we understand the importance of neighborhood safety. When considering a move to this area, Alexandria neighborhood safety is a key factor. Nestled on the banks of the Potomac River, Alexandria is a city rich in history and charm. But how safe is it? Let's delve into the details.
Understanding safety metrics
Firstly, it's crucial to understand safety metrics. These are statistical measures that provide insights into the safety of a neighborhood. For instance, crime rates, police presence, and community initiatives are all part of these metrics. They help us assess the overall safety of an area.
In the context of Alexandria, these metrics become even more significant. They allow us to assess the city's safety in a comprehensive manner. For example, the city's crime rate, a key safety metric, is lower than the national average. This is a testament to the effectiveness of local law enforcement and community safety initiatives.
Another important safety metric is the number of police officers per capita. In Alexandria, there are approximately 3.3 officers per 1,000 residents, which is higher than the national average of 2.8. This high police presence contributes to the city's low crime rate and enhances the sense of safety among residents.
Community initiatives also play a crucial role in neighborhood safety. In Alexandria, programs like the Community Oriented Policing Section (COPS) and numerous Neighborhood Watch groups actively work to maintain safety and order. These initiatives not only deter crime but also foster a sense of community, making residents feel more secure.
Furthermore, the city's commitment to safety is reflected in its infrastructure. Alexandria has implemented several safety features such as well-lit streets and pedestrian-friendly roads, which are known to reduce accidents and crime.
Crime rates in Alexandria
When assessing Alexandria neighborhood safety, crime rates are a vital metric. According to the latest data, Alexandria's crime rate is lower than the national average. Specifically, the city's violent crime rate for robbery is 52.4 incidents per 100,000 residents annually, compared to the national median of 135.5. Similarly, the property crime rate for burglary stands at 116.5 incidents per 100,000 residents per year, which is also lower than the national median of 500.1.
A closer look at Alexandria neighborhood safety
However, crime rates can vary across different neighborhoods. For instance, Old Town Alexandria, known for its historic charm and bustling waterfront, has a lower crime rate compared to the West End, a more densely populated area. This variation is due to several factors, including population density and socioeconomic conditions.
Old Town's lower crime rate can be attributed to its active community involvement, well-lit streets, and a strong police presence. On the other hand, the West End, while still safer than many urban areas, has a slightly higher crime rate due to its larger population.
It's also worth noting that some neighborhoods, like Del Ray and Rosemont, are known for their strong sense of community and low crime rates. These areas are particularly popular among families and young professionals due to their safe, friendly environment and proximity to amenities.
However, even within these generally safe neighborhoods, it's important to stay informed about local safety conditions. For instance, areas with more nightlife, like parts of Old Town, may see a slight uptick in petty crimes during the late hours.
As one of the top moving companies Virginia residents trust, we believe it's our responsibility to provide accurate information. Therefore, we recommend potential residents to research specific neighborhoods before making a decision. Websites like the Alexandria Police Department's Crime Map can provide up-to-date information about crime rates in different neighborhoods.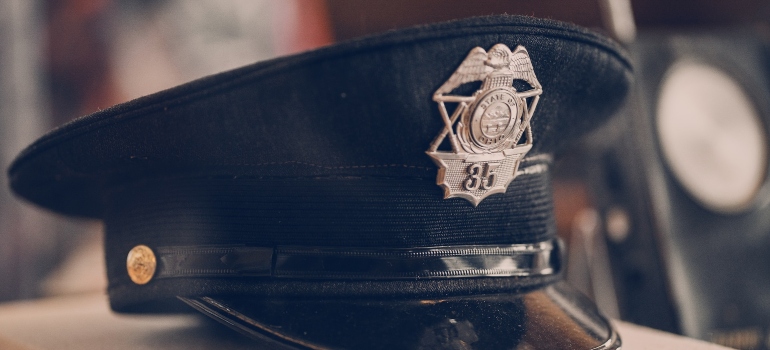 Police presence and community initiatives are the pillars of safety in Alexandria
In assessing Alexandria neighborhood safety, the role of local law enforcement and community initiatives cannot be overlooked. Alexandria Police Department, with its 315+ sworn officers, is committed to maintaining safety and order. They work hand-in-hand with community organizations to foster a safe environment.
As local movers Northern VA is home to, we often hear from residents about the positive impact that these people make. They create a sense of community and contribute to the overall safety of Alexandria.
Personal safety tips for Alexandria residents
Regardless of all the statistics, it's good to be proactive about your own safety. These personal safety tips are something everyone should be aware of. While Alexandria is generally safe, it's always wise to take precautions. Simple steps like locking doors, being aware of your surroundings, and participating in community safety initiatives can make a difference.
Additionally, residents can enhance their safety by following these tips:
Use technology: Apps like Nextdoor and Ring Neighbors allow locals to share safety alerts and updates. These platforms can provide real-time information about any unusual activities in your neighborhood.
Attend community meetings: Regularly attending local community meetings can keep residents informed about any safety concerns or initiatives in their area.
Stay vigilant during late hours: If you're out late, stay in well-lit areas and be aware of your surroundings.
Know your neighbors: Building a strong relationship with your neighbors can enhance community safety. Neighbors can look out for each other and report any suspicious activities.
Use public transportation wisely: If you're using public transportation, especially at night, stay in well-lit areas and try to travel with a companion if possible.
For those considering a move and needing storage Alexandria VA provides, remember that most storage facilities offer robust security features. These include 24/7 surveillance, gated access, and well-lit premises. This adds another layer of security for your belongings.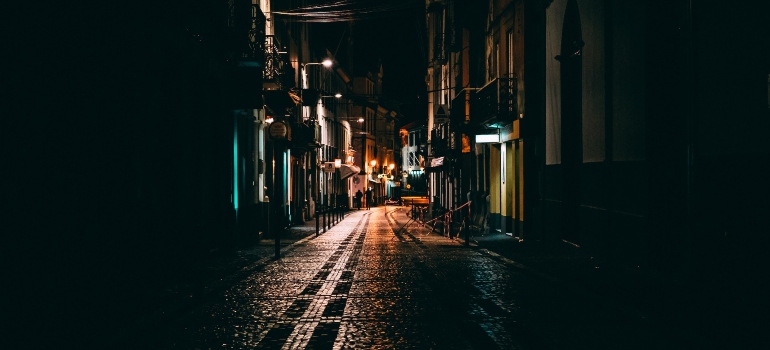 Final thoughts on Alexandria neighborhood safety
As you can see, the Alexandria neighborhood safety is above the national average. While it might not be the safest place in Virginia and the county, it is home to many families with kids. And we all know that parents moving with children will only choose safe living spaces for their kids. That fact as well as all other data presented above prove that Alexandria should be on your list of potential places to move to if safety is high on your list of priorities.