When choosing a place to spend the golden years of retirement, there are several factors to consider. Usually, people think of community, climate, healthcare, and affordability, among other things. If you're a senior wondering where to plant your roots, you might want to consider Bethesda, Maryland. Nestled just northwest of Washington D.C., this charming suburb offers a myriad of unique benefits. You may recognize the idyllic scenery from films like "The Pacifier" or "Sisterhood of the Traveling Pants". However, there's so much more to this city than just its Hollywood depiction. Here are the top reasons why seniors move to Bethesda and why it could be the perfect place for you too.
Bethesda's charm lies in its diverse communities
One of the significant appeals of Bethesda is its cultural richness and diversity. It stems from a mix of D.C. commuters, long-time residents, and foreign dignitaries. With the help of residential movers MD provides, you can effortlessly relocate and start immersing yourself in the cultural experience that this area provides.  It is divided into unique neighborhoods, each with its distinct charm and character. Ranging from Downtown Bethesda to Woodmont Triangle and Wisconsin North, these neighborhoods offer a diverse selection of residential environments to suit different preferences. Whether you prefer the energetic atmosphere of downtown or the peaceful ambiance of a residential suburb, there's a neighborhood in Bethesda that's a perfect fit for you.
Easy access to metropolitan areas and efficient transportation
Another of the reasons why seniors move to Bethesda is its central location and its ease of access to other metropolitan areas. Located just northwest of Washington D.C., it's a prime spot for those seeking a peaceful suburban environment without sacrificing the conveniences of city life. Bethesda's well-established public transportation system, featuring the Metro and Montgomery County Ride On buses, makes for easy commuting. Whether you wish to visit the trendy Georgetown, the vibrant nightlife of Silver Spring, or the bustling heart of D.C., it's all within a short trip from Bethesda. This unparalleled accessibility makes Bethesda an attractive location for seniors. This especially applies to those who appreciate the balance of suburban tranquility and city excitement.
Senior care is at its best in Bethesda's healthcare system
As a senior considering a move, access to quality health and medical facilities is undoubtedly one of your top priorities. Bethesda is home to the National Institutes of Health and the National Naval Medical Center. These institutions are renowned for their high standard of healthcare. This ensures that seniors have ready access to top-tier healthcare services. Also, Bethesda's proximity to Washington D.C. expands the available healthcare options even further. If you decide to make the move, rest assured there are professional movers Bethesda MD offers ready to help you settle into your new home. This accessibility to health and medical facilities, coupled with the assurance of a seamless moving experience, adds another reason to the growing list of why seniors find Bethesda a wonderful place to live.
Seniors can stay active and engaged thanks to the rich array of recreational activities
The city of Bethesda ensures that its residents never run out of engaging in recreational activities. It is home to the Capital Crescent Trail, an 11-mile paved path popular among walkers, joggers, and cyclists. Apart from that, it offers multiple parks and green spaces for outdoor enthusiasts. If you're planning to bring with you a substantial amount of recreational gear, companies like A2B Moving and Storage are well-equipped to handle all your needs. That way your move to Bethesda can be hassle-free. Whether you're a lover of arts and crafts, live music, or outdoor recreation you'll be happy in this city. Bethesda has a vibrant scene that will keep your social and leisure calendar filled. Moving there doesn't only offers a comfortable lifestyle. It also provides an opportunity to stay active and engaged. This is a community that definitely values recreation and wellness.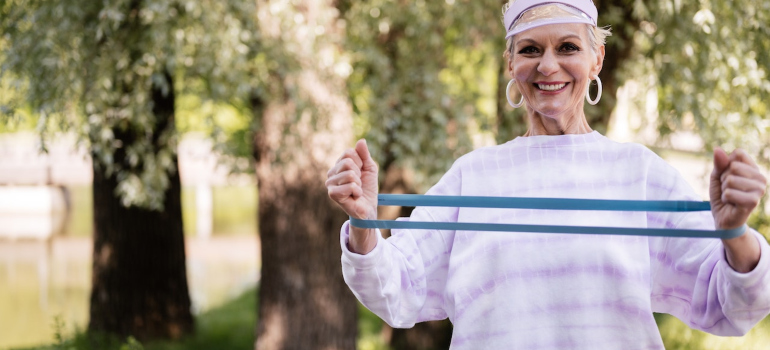 It's a hub of education and lifelong learning opportunities
While this might not be a direct concern for seniors, the presence of excellent schools reflects a community's commitment to quality and lifelong learning. That could benefit the grandchildren when they visit. Bethesda is serviced by the Montgomery County Public Schools System, known for its top-rated schools. Moreover, the city's proximity to D.C. offers easy access to prestigious universities like Howard, American, and Georgetown. In fact, the presence of such educational institutions adds to the vibrancy of the community. It makes the area an even more attractive destination for seniors who value educational opportunities for their extended families. So, if you wanted a place that will give the youngest members of the family reason to visit you, this city might just be the one.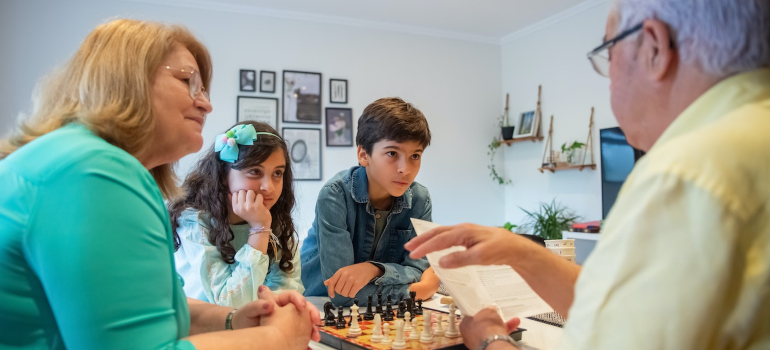 Prosperity and affordability are among the top reasons why seniors move to Bethesda
Navigating the property market in Bethesda is easier thanks to a plethora of local resources. That includes knowledgeable real estate agents and reliable local movers MD caters to. They can ensure a smooth transition for you. With a high median income, Bethesda provides a prosperous environment for its residents. However, even though living expenses can be higher than the national average, they are counterbalanced by the area's thriving economy. Also, there is a wealth of opportunities for affordable living. Condominiums, apartments, single-family homes, and renovated historic homes from the 1700s provide a wide range of options to suit various budgets and lifestyle preferences. For seniors, this financial stability and the availability of affordable living options are significant factors.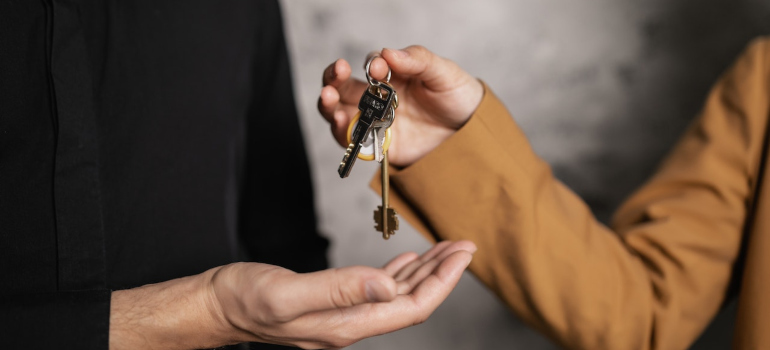 The charm of Bethesda awaits
Choosing a place to spend your retirement is a significant decision. It can impact the quality of your golden years. It is clear that Bethesda offers a remarkable blend of cultural richness, accessibility, educational opportunities, nature, convenient shopping, financial stability, and unique allure. This vibrant city not only provides the amenities and services that seniors need but also promises an enriched and fulfilling lifestyle. In fact, Bethesda could very well be the perfect place for seniors seeking an engaged, active lifestyle. So why wait? Discover why seniors move to Bethesda and consider making it your new home.