Moving comes with lots of decision-making. One of these decisions is what type of housing situation you want to find yourself in once you move. Many families face a dilemma when deciding between a condo vs single-family home. This decision is not one to be taken lightly, as it significantly impacts your lifestyle and financial future. So, if you are struggling with this same choice, here are a few things you should know so you wouldn't choose something you will later regret.
The housing market in Alexandria
To be able to properly transition to the housing market in Alexandria, it's essential to understand the current landscape. According to Zillow, as of 2023, the city has a balanced mix of condos and single-family homes. Specifically, 45% of available properties are condos, while 55% are single-family homes.
Condos are particularly prevalent in neighborhoods like Old Town, Carlyle District, and Potomac Yard, known for their urban feel and proximity to amenities. On the other hand, single-family homes dominate in areas such as Rosemont, Del Ray, and Seminary Hill, where residents enjoy larger lots and a more suburban atmosphere.
This diversity offers potential homeowners a wide range of options to suit their needs. Interestingly, this balance is unique to Alexandria, as many cities tend to lean heavily towards one type of housing. Furthermore, the median price for condos is $350,000, while single-family homes average around $614,000, indicating a significant price difference between the two options.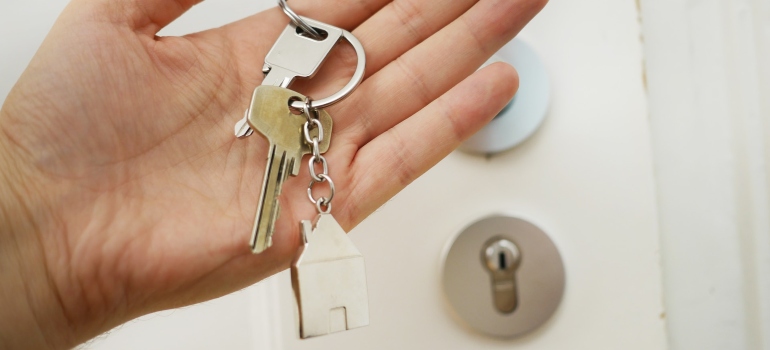 The pros and cons of condos in Alexandria, VA
Condos are often favored by those seeking a more communal living experience. Here are the good and bad side to this kind of accommodation you should know about:
The perks of living in a condo:
Shared amenities: Condos typically come with shared amenities like pools, gyms, and even concierge services. These features can enhance your lifestyle and provide convenience right at your doorstep.
Less maintenance: One of the significant advantages of condo living is that the Homeowners Association (HOA) usually handles maintenance. This arrangement means less worry about landscaping, exterior repairs, or snow removal.
Community living: Condos often foster a strong sense of community. Regular events and shared spaces can lead to close-knit relationships with neighbors.
The negative side of life in a condo:
HOA rees: While the HOA takes care of maintenance, it's not free. HOA fees can be high, adding to your monthly expenses. It's crucial to include these costs into your budget.
Less privacy: Living in close proximity to your neighbors can mean less privacy. Noise can be an issue, and you might not have as much outdoor space.
Less control: With an HOA, you may face restrictions on things like exterior decorations, renovations, or pet ownership.
As one of the best movers Alexandria VA has to offer, we've helped numerous families move into condos. What became apparent from that experience is that while some relish the sense of community and convenience, others find the lack of privacy and additional fees a deterrent. In essence, knowing your own priorities and limits is vital as they determine what kind of living situation is best for you.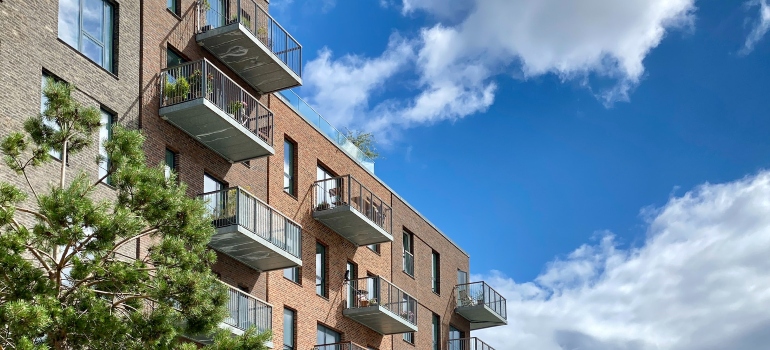 The advantages and disadvantages of single-family homes in Alexandria, VA
Single-family homes are often the go-to choice for families seeking more space and privacy. According to the U.S. Census Bureau, single-family homes in this area average around 2,300 square feet, providing ample room for growing families.
As local movers Northern VA, we've seen how families appreciate the space and privacy that single-family homes offer. Yet, it's also clear that the maintenance responsibilities and higher costs can be daunting for some.
If this kind of property is something you'd like to live in, here's what you should have in mind before making a purchse:
Space: Single-family homes typically offer more indoor and outdoor space. This can be ideal for families with children or pets, or for those who enjoy outdoor activities and gardening.
Privacy: Unlike condos, single-family homes usually don't have shared walls, offering more privacy from neighbors.
Control: Homeowners have more freedom to customize their homes to their liking, from landscaping to interior design.
Cost: While single-family homes are generally more expensive upfront, they may offer more potential for long-term property value growth.
Maintenance: Owning a home means being responsible for all maintenance and repairs. This can include everything from lawn care to roof repairs.
Community: Single-family homes often come with a sense of community, especially in neighborhoods with active homeowners associations.
Location: Single-family homes are often located in residential neighborhoods that may be further from city centers and amenities.
Consider this data carefully and compare it to your family's needs to make sure this kind of property is suitable for you and your loved ones.
Factors to consider when choosing between a condo and a single-family home
When deciding between a condo vs single-family home, there are several factors one should consider. Family size, lifestyle, budget, and future plans all significantly influence the decision. For instance, a young couple might prefer the convenience and community of a condo, while a large family might need the space a single-family home provides. But, keep in mind that whatever you decide on before hiring long distance moving companies Northern VA residents trust, make sure all your family members are on board with ti. This is not a choice that affects only once individual, and therefore, everyone should have a say in it.
How to benefit from a good moving company

Regardless of whether you choose a condo or a single-family home, moving can be a stressful process. That's where the pros come in. When you opt for one of top movers Virginia, you're significantly increasing the chance for your move to be as smooth as possible.
They offer range of services, from packing and unpacking to transporting your belongings safely to your new home. High quality teams of professionals have extensive experience in handling both condo and single-family home moves, ensuring your belongings are in good hands.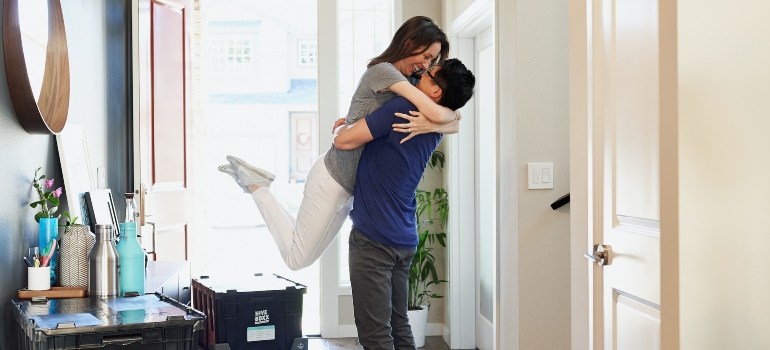 Which one will you choose – condo vs single-family home?
The decision between a condo vs single-family home in Alexandria depends on your unique needs and circumstances. Grasping the advantages and disadvantages of each option can help you make the best possible decision that suits everyone in your family. And remember, whether you're moving across town or across the state, reputable movers such as A2B Moving and Storage DC, are ready to assist you with the transition.