Relocation always requires a lot of work, especially when we speak about long distance relocation. There are many tasks you have to finish. You need to pack and prepare on time. Of course, you have to do it flawlessly. You need to take care of utilities and other similar issues before you move. One of the first tasks and also one of the most important ones is to find a reliable moving company, such as A2B Moving and Storage, and ask them to help you conduct your long distance move. Your job doesn't end there. You have to take care of your old house, find and prepare the new one, and decide what to do with all of your belongings. Well, the good news is that by using a storage unit when relocating long distance, you can make your move less stressful. Read on to find out how.
Using a storage unit when relocating long distance helps you with planning
When you are relocating long distance, the most important thing is to plan the dates. It would be best if you could leave your old house and get into the new one right away. Unfortunately, for many reasons, sometimes that is not possible. Of course, long distance moving companies Northern VA will make sure that your dates match, but for your personal reasons it may not be the case. So, the best solution is to rent a storage unit. Dates aren't as important if you hire storage space from your moving company. Your items can be packed and moved as necessary after being stored in advance. Renting storage allows you to organize and pack your possessions in advance, even if you know your precise move-in date and are able to move on that day.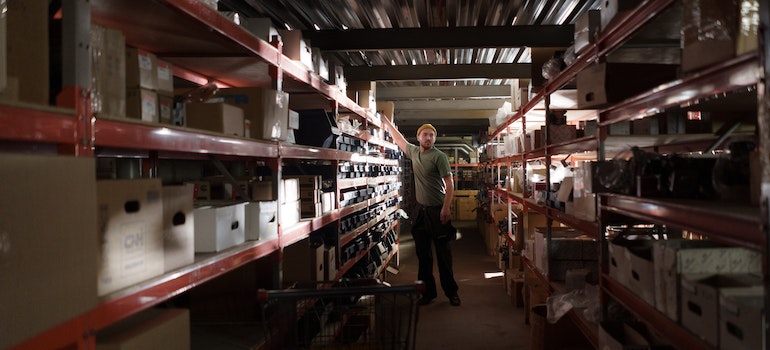 Your schedule will be more relaxed
Before choosing a house, many individuals who are relocating to a new city want to spend a few months becoming used to the city and exploring the various neighborhoods. So, sometimes you won't already have a place to live before you move. In cases like this, it can be a real problem to keep moving your belongings. Because they let you keep your items safely kept for whatever length you need, portable storage containers are the ideal answer. You will know that your items are safe and sound. At the same time, you will know that you don't have to be in a hurry when it comes to finding a new home. You don't need to have a residence until a certain date, so you can be more relaxed and your schedule won't seem so demanding.
You will pack and unpack at your own pace
When you are moving long-distance, there is nothing you should leave behind. Apart from the things you need for normal functioning, over the years you have probably gathered a lot of items you don't need anymore, or you don't use all the time. Those items can be:
books,
double furniture,
old clothes,
broken devices, etc.
Those are often the items that sometimes just take up your space, but you feel sorry to toss them out. Of course, books are valuable, but sometimes you just need to have them right away in your new home. When you learn how to pack books when relocating, you should keep them safe in a storage unit. Do the same with other valuable items and get rid of the ones you don't need. This way you won't have to wait for a moving company and pack everything perfectly when they come and unpack it straight away. By using a storage unit when relocating long distance, you will finish these tasks when you feel like it.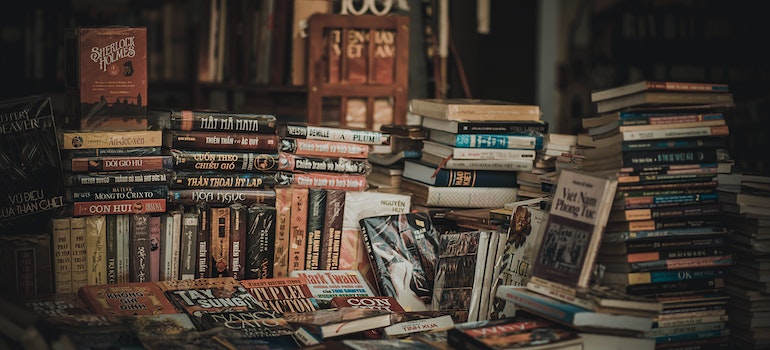 Storage units help you stay organized
You'll be less likely to just chuck stuff into boxes when you know you have time to relocate and somewhere to put your belongings. You'll take your time, pack one room at a time, then move on to the next. You will have enough time to plan your packing strategy, decide what to bring, and decide what belongs where. Decluttering will be an important part of this process, as we have already mentioned. You may even find time to donate some items you don't need anymore. So, apart from being more flexible with time, you will be more organized.
Renting a storage unit can be good for your budget
Moving long-distance can be very expensive. Of course, even when you find reliable and affordable moving and storage Alexandria VA companies, there are still a lot of other things that will make your budget slowly disappear day by day. One thing you can do to prevent that from happening is to rent a storage unit. A portable storage unit is unquestionably the greatest bargain for your long-distance relocation when you take into account the extra benefits like simple door-to-door delivery, flexible scheduling, and month-to-month leasing choices. You may keep the container for as long as you need. There are no additional fees or hidden charges to be concerned about. When you are making a long-distance move, this is the easiest method to keep within your budget.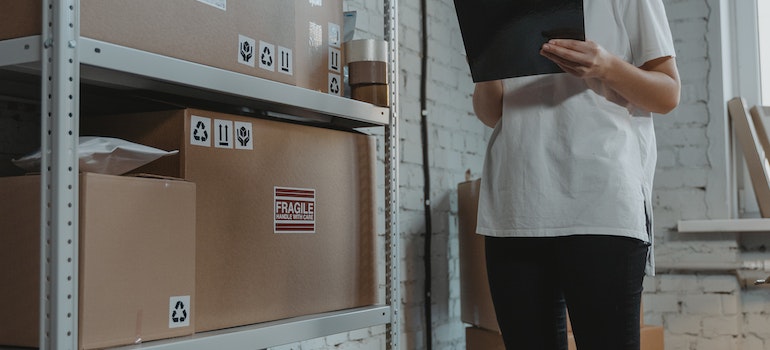 Your relocation will be more pleasant if you use a storage unit
The moving process can be rather unpleasant with a lot of stress, deadlines, and tasks you have to finish. When you have a place to keep your possessions while you move, it can significantly reduce your stress. Just as not having to live with your boxes for weeks decreases stress, so does having a place to keep them. When you can conveniently keep your belongings in a secure setting, there is no reason to live in a cluttered or chaotic atmosphere.
You have read about how using a storage unit when relocating long distance can help you make that relocation flawless. At the same time, you are not overwhelmed. Don't hesitate and make your long-distance move easier by renting storage.