Are you moving to a new place and wondering about home decoration ideas after moving to MD? Well, we have to say that moving is considered to be one of the hardest tasks for an individual. Unless you do it properly, it can turn out to be hectic and exhausting. If you are not ready to do it on your own or simply don't have enough time for it, we recommend checking out A2B Moving and Storage. They offer amazing moving and storage services. However, moving should be exciting, fun, and thrilling. Moving to a new home should represent a new chapter in your life, so think of how you can decorate it and make it prettier.
Home decoration ideas after moving to MD are endless and we will tell you all about them
After moving to MD, there are numerous home decoration ideas to consider. First and foremost, you can focus on creating a cozy and inviting living room. Choose warm colors like beige or taupe for the walls and add vibrant accents such as colorful throw pillows and curtains. Additionally, incorporating natural elements like indoor plants or a wooden coffee table can bring a touch of nature indoors.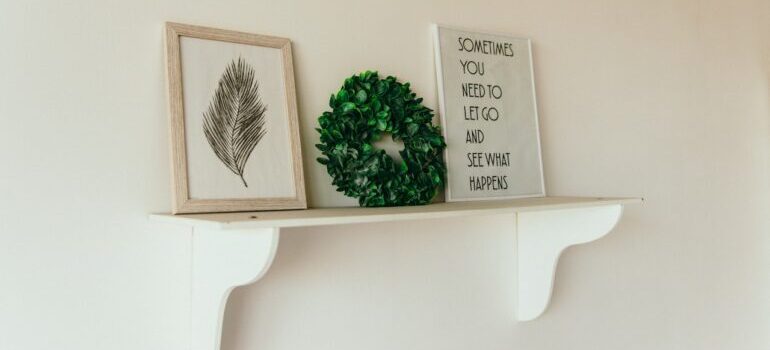 Moving on to the bedroom, opt for a tranquil ambiance by painting the walls in soothing shades like light blue or lavender. Use soft bedding and plush rugs to enhance the comfort factor. Install stylish bedside lamps and hang artwork that complements the overall color scheme.
In the kitchen, you can experiment with various design styles. Consider adding open shelves to display your favorite dishes or vintage cookware. Install pendant lights above the kitchen island to create a focal point. If space allows, set up a cozy breakfast nook with a small table and chairs.
In MD, where the weather can be unpredictable, it's important to create a welcoming entryway. A well-placed mirror can make a small entryway appear larger, while a console table with decorative accents adds a touch of elegance. Consider adding a coat rack or hooks for convenience.
Painting is only one of many things that you can do to refresh your home
When thinking of how can you make your new home prettier, renewing paint is a great idea. You can do it in two ways – either keep the old color or simply choose another one and redo everything. For some reason, most people decide not to paint walls when they move in and that is one of the most common reasons why they don't like the interior of the house. If you need to declutter your home when painting, you can hire local movers MD to help you transport everything to the nearest storage unit.
After moving into your new house, painting the walls is a great way to add a personal touch. Start by selecting colors that reflect your style and preferences. Whether you prefer bold and vibrant shades or soft and neutral tones, choose colors that make you feel at home. Also, you can learn all the benefits of using storage for the first year on your own. That way, you can paint while your stuff is safe and sound.
Before painting, make sure to prepare the walls properly. Clean the surfaces, fill any holes or cracks, and sand them for a smooth finish. Use painter's tape to protect trim, windows, and other areas you don't want to paint. Once the preparation is complete, begin painting with a roller or brush, applying even strokes. Start from the top of the walls and work your way down. Consider using a primer before applying the final coats of paint, especially if you're changing the color dramatically or covering a darker shade.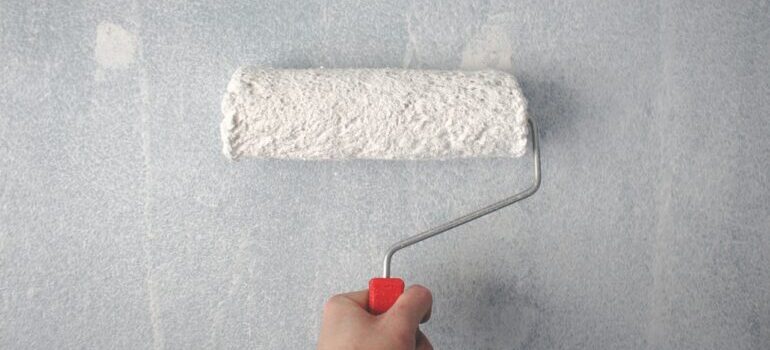 Buying new furniture is yet another obvious but interesting idea
After you move in, you will need some time to settle in and figure everything out. It's highly likely that old furniture will wait for you in the new house or you will have to bring your own. What you can do is go and shop for the new one because it will make your home look newer and much fresher. Yet, many people are moving on a budget so it's a good thing to look for second-hand furniture. If you need any help with transportation, you can look up and contact movers Gaithersburg MD.
Adding a personal touch is something you shouldn't avoid
Adding a personal touch to your house after moving in can make it truly feel like home. Still, keep in mind you can always reach out to movers Frederick MD. They can help you move while you focus on other important things. Anyway, here are some home decoration ideas after moving to MD:
Hang family photos and artwork on the walls to showcase your memories and style.
Place decorative vases filled with fresh flowers or greenery to bring life into the space.
Arrange cozy throw blankets and cushions on sofas and chairs for added comfort.
Incorporate scented candles or diffusers with your favorite fragrances to create a pleasant ambiance.
Install shelves or bookcases to display your book collection, personal treasures, or decorative items.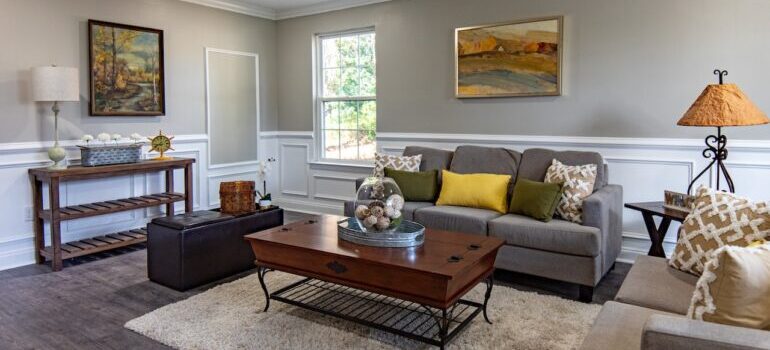 Create a Focal Point
After movers Bethesda MD helps you get here stress-free, you can focus on creating a focal point in your new home.  That is an effective way to draw attention and add visual interest. Here are some home decoration ideas after moving to MD to help you create a captivating focal point:
Choose a prominent wall and consider painting it in a bold color that complements the overall color scheme of the room.
Hang a large piece of artwork or a striking mirror on the chosen wall to instantly catch the eye.
Install a decorative fireplace mantel and adorn it with eye-catching accessories like candles, sculptures, or statement artwork.
Moreover, arrange furniture in a way that directs attention to a specific area, such as a stylish sofa or a unique coffee table.
On top of that, install pendant lights or a dramatic chandelier above a dining table or kitchen island to create a focal point in the room.
Besides, you can utilize an architectural feature. That can be a grand window or a decorative archway, by highlighting it with curtains, drapes, or intricate trim.
Create a feature wall by using wallpaper with a captivating pattern or texture, or by arranging a collection of framed photographs or artwork.
DIY decorations for the new home
After movers Maryland helps you with moving to your new place, it's time for you to show off your creative side! DIY home decorations are something that can be extremely fun, not difficult at all, and most importantly, cheap. If you lack inspiration, go online and check out some DIY ideas. We guarantee that you are going to find something you like. For instance, it could be a cool, modern design for your walls.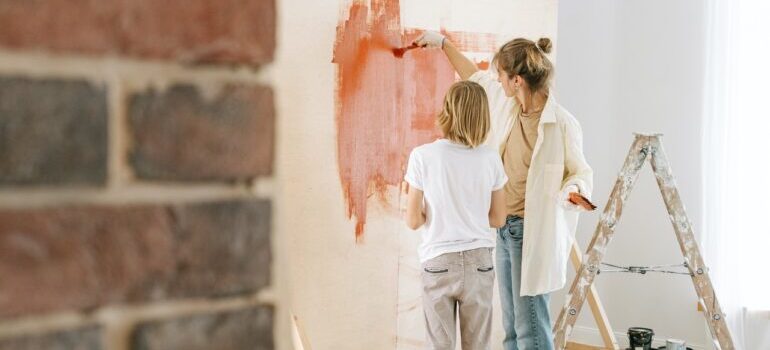 Bring nature into your home
Are you thinking of home decoration ideas after moving to MD? You should really think about plants. In today's world, they make the living space feel more cozy, natural, and pleasant. Not only that, but they bring in the dose of nature and set the entire mood of the room. You can even recycle items into pots for plants. Not to mention that having plants in your living space has other benefits – they can even purify the air.
How will home decoration ideas after moving to MD make your life better in general?
Implementing home decoration ideas after moving to Maryland can greatly improve your life in various ways. Firstly, by creating a cozy and inviting living space, you will feel more relaxed and comfortable in your home, allowing you to unwind and recharge after a long day.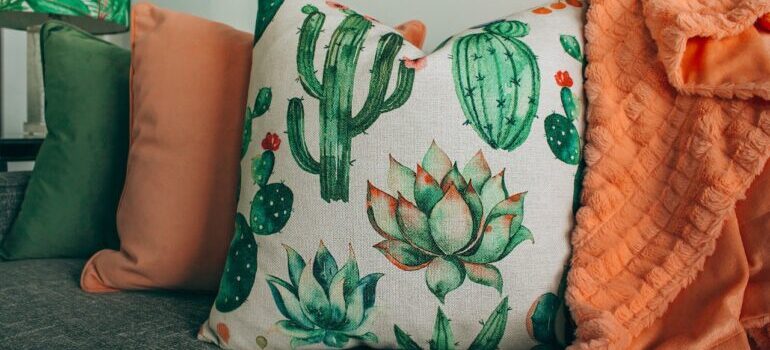 Secondly, incorporating personalized decor elements can reflect your unique style and personality, making your house feel like a true reflection of yourself. Additionally, a well-decorated home can enhance your mood and overall well-being. The use of colors, textures, and lighting can create a positive and uplifting atmosphere, boosting your mental and emotional state. Now that you've learned how to decorate your home, you can also know the reasons why people are moving to Maryland. You made a good choice!
Settle in your new Maryland house after turning it into a home
All in all, implementing these ideas after moving to the state of Maryland can truly transform your new house into a warm and personalized home. By selecting colors, arranging furniture, incorporating focal points, and adding personal touches, you can create a space that reflects your style and enhances your daily life. With careful consideration of the unique charm and characteristics of MD, you can infuse your home with the essence of your new location while enjoying the benefits of a cozy, inviting, and aesthetically pleasing living environment. So, embrace the opportunity to create a haven that suits your taste, and let your home decoration ideas after moving to MD make your house a place where you can truly thrive and find comfort.