Welcome to Virginia, a state rich in history and natural beauty! Now that you've moved, it's high time to explore your new home. Embarking on an adventure to the best places to visit after moving to VA is indeed an exhilarating way to get to know this gem of a state. Virginia brims with historical landmarks, mountain trails, coastal hotspots, and foodie destinations. You'll find an overwhelming list of attractions just waiting to captivate your senses. Whether you're into history, outdoors, or arts, you'll undoubtedly uncover a wealth of experiences around every corner. Ready to get started? Let A2B Moving and Storage help you discover the best places to visit after moving to VA!
Learning more about places to visit after moving to VA
Your relocation to Virginia is finally done; everything is unpacked and in the right place. Suddenly, you have a lot more free time on your hands. Why not fill it up by exploring the area? Don't hesitate to contact long distance moving companies Northern VA to help you get to Virginia!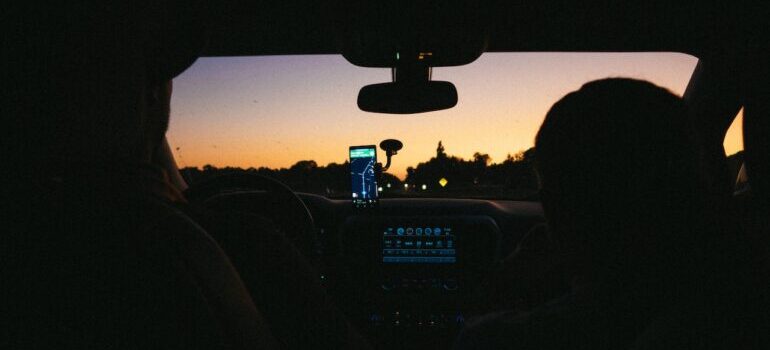 Anyway, here are our picks for places to visit after moving to VA:
Ashburn
Sterling
Arlington
Alexandria
Falls Church
Great Falls Park
Colonial Williamsburg
Yorktown
Luray caverns
Shenandoah National Park
Visit Ashburn – a place that cannot leave you indifferent
Venturing into Ashburn, Virginia, should be high on your list of places to visit after moving to VA. This charming town radiates a unique blend of cultural heritage and modern flair. Start by diving into the region's rich past at the Ashburn Old School Museum. It captures Ashburn's history and gives you a glimpse into the community's life in the 19th century. Next, immerse yourself in the vibrant shopping scene at One Loudoun. This upscale, outdoor venue brims with trendy boutiques, restaurants, and entertainment options.
Nature lovers, heed this call. Brambleton Regional Park awaits your exploration. Here, you'll find ample trails, stunning lakes, and the Brambleton Golf Course. It's an ideal spot for leisurely walks or more active pursuits. Culminate your Ashburn experience by taking in a live performance at the Barn at One Loudoun. It hosts a variety of cultural events, ensuring an evening filled with entertainment. Therefore, don't waste your time and reach out to moving companies Ashburn VA. They'll help you move here in no time.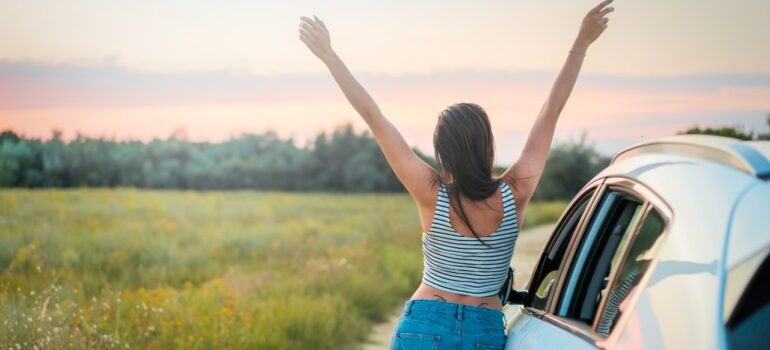 Why wouldn't Sterling be the place you call home?
Sterling is another delightful spot to explore. Nestled in the heart of Loudoun County, Sterling offers a vibrant mix of recreation, shopping, and dining options. That's why you shouldn't waste time – contact moving companies Sterling VA to help you move there stress-free.
Begin your visit to the Dulles Town Center. This vast shopping hub offers a wide array of retail stores, dining options, and even special events throughout the year.
Next, step into the tranquility of Claude Moore Park. Covering over 350 acres, it features hiking trails, a historical area, and diverse wildlife.
Indulge in an interactive learning experience at the Sterling Park Library. Its collection caters to all ages and interests.
If you're an adrenaline junkie, visit the Sportrock Climbing Centers. Here, you can challenge yourself with a range of rock climbing activities.
Looking into why Arlington is one of the places you must visit after moving to VA
Set your sights on Arlington, Virginia, for a rich blend of American history, vibrant culture, and bustling nightlife. Begin at Arlington National Cemetery. Pay your respects and learn about the nation's history. Then, witness the Changing of the Guard ceremony at the Tomb of the Unknown Soldier. It's a profound experience. Hence, make sure you contact movers Arlington VA to help you move there in a blink of an eye.
Head over to the Marine Corps War Memorial next. This iconic landmark, also known as the Iwo Jima Memorial, is an awe-inspiring sight. Quench your thirst for knowledge at the DEA Museum. It presents a unique look into the history of drugs, drug addiction, and drug law enforcement in the U.S. Eventually, explore Arlington's thriving restaurant scene. Sample a diverse range of cuisines, from authentic Vietnamese to Mediterranean delights.
Alexandria is one of the world's wonders – but the one in Virginia, not Egypt
Alexandria is your next stop, a city characterized by its rich history, cobblestone streets, and vibrant waterfront. Start your journey at Old Town, Alexandria's heart. Take a stroll along King Street, lined with historic buildings, chic boutiques, and delightful eateries. Therefore, contact moving companies Alexandria to help you move here as soon as possible.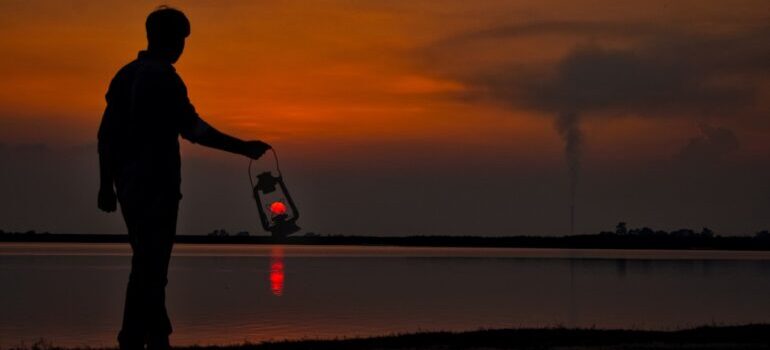 Don't miss the Torpedo Factory Art Center. It houses the nation's largest collection of working artists' open studios under one roof. Next, enjoy a peaceful walk by the Potomac River at the Waterfront Park. Take in the scenic views and perhaps catch a stunning sunset. Visit the historic Stabler-Leadbeater Apothecary Museum next. This unique museum provides a glimpse into the medical practices of the past.
Visit the one and only Falls Church
Falls Church, Virginia, should be on your radar of places to visit after moving to VA. Known for its historical significance and small-town charm, Falls Church is a city waiting to be explored. Begin your adventure at Cherry Hill Farmhouse, a historic site that takes you back to the mid-19th century. Participate in one of their guided tours to dive deeper into the city's past. In case you're moving here, don't miss the chance to hire movers Falls Church VA. They know this city better than anyone!
Next, venture to the Falls Church Farmers Market. It's a bustling hub offering fresh, locally-sourced produce, artisan cheeses, and baked goods. The State Theatre should be your next stop. This restored movie house now serves as a popular concert venue, providing entertainment for music lovers.
Nature enthusiasts, visit the Washington & Old Dominion Railroad Regional Park. Enjoy a hike, bike, or even a horseback ride along the 45-mile trail. Finally, indulge your palate at one of Falls Church's diverse restaurants. The city is known for its culinary scene, featuring everything from Vietnamese Pho to Italian gelato.
Great Falls Park is one of the top places to visit once you've relocated to Virginia
Great Falls Park is one of the best places to visit, according to our local movers northern VA. Located on the Potomac River, it's a breathtaking display of numerous waterfalls. Even though it's a fairly small park, it doesn't lack anything. There are hiking trails, guided tours, historical sites, rock climbing sites, and places to eat and rest. If you're a nature junkie, you absolutely have to see it for yourself.
Get to know Colonial Williamsburg
It's one of the biggest historical sites in the nation, with many things to explore. You will be able to see recreations of 18th-century homes as well as original buildings from the 18th, 17th, and 19th centuries. It's a living museum, and all of the employees wear period clothing to amp up the immersion. Kids are bound to love it.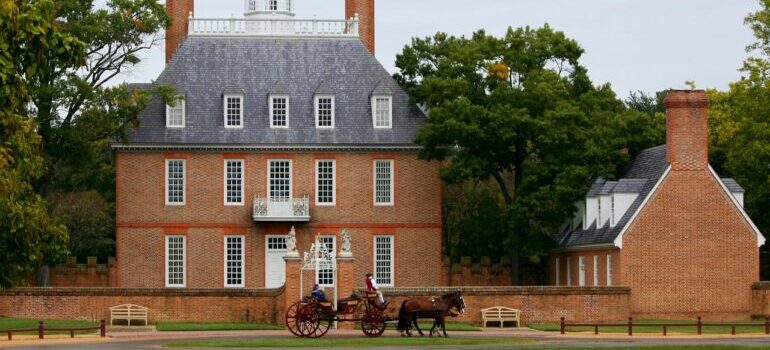 Learn about history in Yorktown
In addition to Williamsburg, consider Yorktown. It's part of the Historic Triangle along with Williamsburg and Jamestown. What makes it famous is the siege of Yorktown. That was the last grand battle in the American War of Independence. It's great to visit if you're into history. Furthermore, it's a fantastic place to live as well, and if you're interested, you can contact one of the best moving companies Virginia to help with your move.
Luray Caverns should be on your list of places to visit after moving to the VA
One of the biggest cavern systems in the United States is located right here in Virginia. You can tackle them yourself or buy tickets for one of the guided tours. It's ethereal to see all of the rock formations and huge cathedral-sized caves in person. Additionally, self storage Alexandria VA options are also quite close, in case you want to get two jobs done at once. You can first run errands in Alexandria and then continue towards Luray Caverns for some fun and relaxation.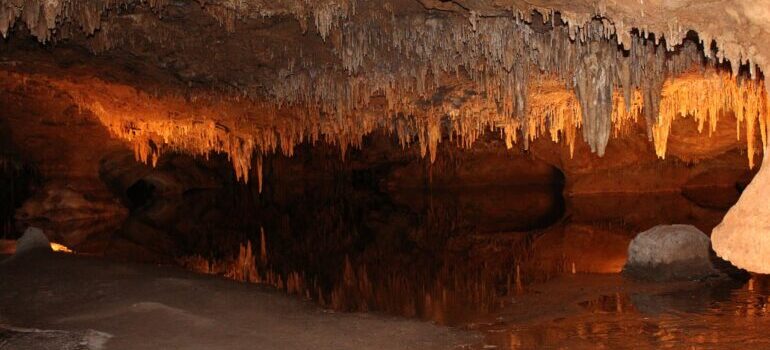 Explore Shenandoah National Park
Finally, there's Shenandoah National Park. It will amaze you with scenic views, forested trails, waterfalls, and wildlife. The park is especially beautiful during fall when all of the leaves turn shades of red. Another bonus is the price. Tickets are $10 per person.
Settle in this amazing state after discovering what places to visit after moving to VA
All in all, there are many interesting places to visit after moving to VA. Virginia is a beautiful state, full of things to do. From parks to historical sites, you will definitely find something to your taste. In conclusion, the journey through Virginia's cities – Ashburn, Sterling, Arlington, Alexandria, Falls Church, and more – offers a rich tapestry of experiences. These places to visit after moving to VA open up a world of history, culture, adventure, and gastronomy right on your doorstep. Each city holds a unique charm, creating memories that will last a lifetime. Whether you're a history buff, nature lover, food enthusiast, or an avid shopper, Virginia has something to offer you. So, grab your map, lace up your walking shoes, and begin your exploration of these gems. Make sure you contact A2B Moving and Storage to get a free quote!