When moving into a new home, you want to make sure that you move into a stable home that will not pose any issues for you in the future. Of course, it is impossible to live in a home for years and not have issues pop up. However, whether moving into a new home or building it, it is very important that you make it sustainable. Furthermore, before moving in, it is vital that you spend enough money upgrading or changing things in the home to make it easier to manage. Because of that, we help you build a low-maintenance home in Washington. Once the process of building or remodeling is complete, you can get in touch with A2B Moving and Storage, to safely relocate your items into a new home. Professional moving companies will ensure the safety of your belongings, but you must deal with the house first.
What do you need to do when you want to build a low-maintenance home in Washington?
Whether you are building your home, or just remodeling an old one, you will most likely have to focus on the same components. Because of that, today we will be talking about what you should do when embarking on this project, that will make your home require less maintenance. These upgrades will differ from structural or installation upgrades to more simple, yet effective changes.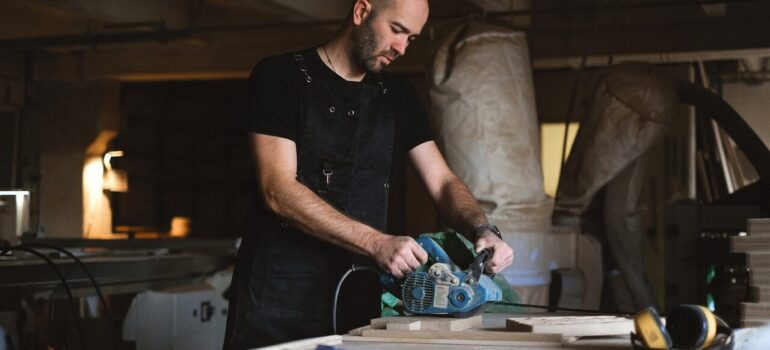 Of course, when you complete the process, you should consider hiring adequate movers for the job. Furthermore, if you are, for example, serving in the military, you can hire military movers and gain some additional perks, etc. However, to safely relocate, you will first need to ensure that the house you move into is safe and sustainable.
Before you start, deal with structural issues first
Regardless of building or moving into a new home, its structural stability should be very important. Moreover, by ensuring that the structure of the home is safe, you lay the path to a more sustainable home. Less structural issues mean fewer needs for repairs and fewer potential issues in your new home. In addition, structural safety plays a vital part in how you want to remodel or build your home. Therefore, it is needless to say that ensuring that your home stability is intact should be the first thing you do. Furthermore, one of the best ways to ensure that the structural stability is intact or it needs some changes is to opt for a home inspection. The home inspectors will carefully ensure that the entirety of the home is stable and safe. Later, they will provide you with all of the information you will need to pay attention to.
The sidings and the isolation of the home
Fiber-cements seem to be the new key feature when it comes to ensuring that your home does not suffer consequences from natural elements. Because the majority of homes are made out of wood, they can easily suffer these natural element-induced consequences. That is why more and more people turn to fiber-cement as the main solution.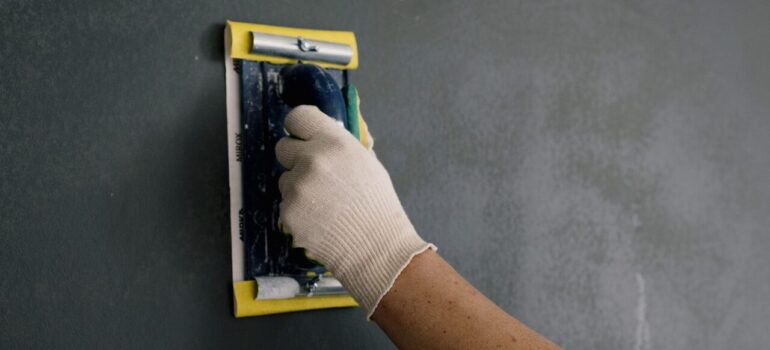 The main reason why you should do this when you build a low-maintenance home in Washington is that the fiber cement is long-lasting, durable, and protects the paint of your home. This will allow you to preserve the natural look of your home and save money on constant repairs and repaintings. More importantly, if you want to change the colors of your home, the fiber-cement easily absorbs paint, making it much more efficient when remodeling. After you complete everything, you can contact residential movers Washington DC to start relocating you.
Changing the roof is a cheap and sustainable way to build a low-maintenance home in Washington
Instead of going for the clay roof tiles, how about you get a metal rooftop? In fact, metal rooftops are slowly becoming the norm when building a home. Some of the main characteristics and advantages of this step would be:
Metal rooftops are fire-proof
They require little-to-no maintenance, unlike brick or clay roof tiles
They come with a 40-50 year insurance
Minimalizes cracks or shed from the roof
Roofing is very important. So make sure you complete it and ensure it works well before long distance movers Washington DC start to relocate your belongings. After all, you want to ensure your items are safe from different weather, right? In addition, metal rooftops are not made so they can mimic the clay, slate, and wooden tiles of a roof. Hence, they can fit in the aesthetic of a home with ease.
Laminate the floors
Having a floor that is easy to take care of is very important when building a home. More importantly, you will need to have sustainable and though floors for when furniture movers Washington DC arrive with your furniture. Furthermore, laminate floorboards are one of the easiest things to install. Hence, they are the main reason they are popular.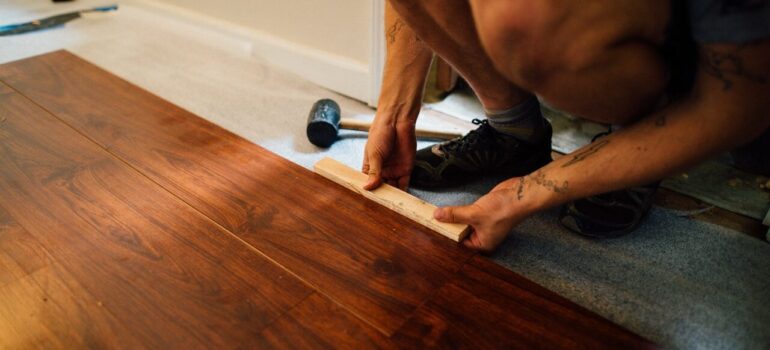 Laminate flooring is tough and provides layers of protection for the floorboards underneath. It is usually resistant to scratches, water damage, moisture in general, stains, etc. Hence, it is easy to maintain and the floor itself will be quite sustainable. Of course, the level of protection your floor will gain will depend on the layers of coating you place on the floor.
Creating a low-maintenance home is not meant to be cheap
Finally, to build a low-maintenance home in Washington is not about how much money you can save when doing it. It is about how much money you WILL save after you complete the process. Ultimately, what you should be focusing on while doing this project, is the longevity of the household installations and upgrades, not their price. Ideally, you would want to have a budget at hand, just in case. Keep things under control and always be on top of the process. You can hire moving helpers Washington DC to help you with everything you need during the relocation process. However, before you move in, make sure that you ensure the longevity of your new home.